Save




10 ratings, 6808 likes
Customer Reviews
4.70 out of 5 stars
Sign in to review this recipe
"Can I use powdered ginger instead of fresh and how much would I use?"
- Abi





How to Make Mung Dal, Coconut & Cilantro Kitchari (Pitta Reducing)
SERVINGS: 4
PREP TIME: 10 MINUTES
COOK TIME: 60 MINUTES
INGREDIENTS
SKILL LEVEL:
EASY
| | |
| --- | --- |
| 1 c | |
| 1/3 c | |
| 1/3 c | |
| 2 tbsp | |
| 3/4 inch | |
| 1/2 c | |
| 1/4 tsp | |
| 1/2 tsp | |
| 6 c | |
PREPARATION OF THIS HEALTHY RECIPE
Wash the mung dal and rice separately. Soak the mung dal for a few hours if you have the time, then drain. Put the ginger, coconut, cilantro and the 1/2c water into a food processor and blend until liquefied. Heat the ghee on medium in a large saucepan and add the blended items, turmeric and salt. Stir well and bring to a boil to release the flavor. Next mix in the rice, mung dal and the six cups of water. Return to a boil. Boil, uncovered, for five minutes. Then cover, leaving the lid slightly ajar. Turn down the heat to simmer and cook for 25-30 minutes, until the dal and rice are tender.
How Does This Ayurvedic Recipe Improve Wellness?
CLINICAL AYURVEDIC REVIEW
Order the Complete Kit
Just like a comforting bowl of grandma's chicken soup, kitchari will leave you feeling nourished and content. This Pitta Pacifying Kitchari contains Ayurveda's top foods to reduce inflammation. It cools and soothes internally so you'll feel refreshed and at ease after eating. Although tridoshic, this kitchari is especially suitable for Pitta types that are prone to feeling overheated, irritable or stressed out. The cilantro and coconut are cooling foods that remedy a Pitta.
A combination of mild and subtle flavors, this meal helps calm a fiery digestive tract. Hearty yet light, it satisfies your hunger but is still easy to digest. Kitchari is a staple in the Ayurvedic diet and is considered the signature cleansing meal. It can, however, be enjoyed at any time to give your stomach a well deserved break from eating complicated foods or eating on the run.
Kitchari is the perfect meal to call on when you are feeling under the weather, recovering from an illness, when you just want to reset or when you want to do an Ayurvedic cleanse.
About Pitta Dosha and Inflammation
Inflammation is the body's defence mechanism to help clear and remove irritants or pathogens. While it serves an important function, chronic inflammation can be detrimental to the digestive tract. Pitta dosha is responsible for all heat in the body, therefore inflammation is a Pitta imbalance.
Tissues become red, hot and swollen and over time, and the delicate lining of the digestive tract can become damaged. Eventually, this can progress to inflammatory bowel diseases (IBD) such as Crohn's disease, ulcerative colitis or leaky gut. A stressful lifestyle and diet of highly processed foods, sugar, alcohol and coffee are all contributing factors to chronic inflammation.
Foods that Reduce Inflammation
The two main ingredients of this soft, savory meal are mung beans and basmati rice which are both cooling food that are nourishing, easy to digest and also key foods to reduce inflammation. Mung beans have a natural antacid effect, helping balance acidity in the stomach and soothe internal heat.
Their astringent taste is cooling and also tones and tightens bodily tissues. This means they can be useful to alleviate "hot" digestive symptoms like diarrhea, acid reflux, halt bleeding and help seal perforated tissues. Emotionally, astringent taste can help you cool off and collect your thoughts.
Cool Down with Anti-Inflammatory Herbs
Pungent spices, like dry ginger or black pepper, will aggravate those with ulcers or inflammation. Instead, this recipe blends anti-inflammatory digestives which maintain digestive strength
(agni)
without overheating you.
Turmeric reduces inflammation and boosts agni by increasing blood flow to digestive organs. Cilantro and lime are both cooling digestives and are often used to mellow a spicy dish and add a freshness to the meal.
Cleanse & Refresh with a Kitchari Mono Diet
Do a Kitchari Cleanse in order to give the digestive tract a holistic cleanse. A time tested recipe, its rich fiber content is cleansing to the GI tract and helps to bulk up stool for easier elimination. Digestive spices detoxify by clearing metabolic wastes
(ama)
in the gut that can cause irritation and inflammation.
Your digestive tract is constantly challenged on a daily basis - morning cups of coffee, complicated meals like pizzas or burritos and greasy, fried foods. Even foods that are normally deemed "healthy" such as raw salads and chilled green smoothie can all take a toll on digestive strength. Favor these nourishing foods to reduce inflammation to restore your energy and vitality.
Check out more of our Pitta Dosha recipes!


Foods with a Similar Nature to Mung Dal, Coconut & Cilantro Kitchari (Pitta Reducing)
Herb Supplements with a Similar Nature to Mung Dal, Coconut & Cilantro Kitchari (Pitta Reducing)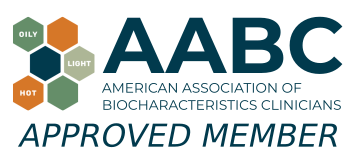 Joyful Belly is a recognized school of biocharacteristics medicine.
Eat Well for Life With Ayurveda: Balance Your Dosha
Love our recipes? Discover how to balance your diet for only $35 with this popular short course. GET THE ECOURSE
About the Author
John Immel, the founder of Joyful Belly, teaches people how to have a healthy diet and lifestyle with
Ayurveda biocharacteristics
. His approach to Ayurveda is clinical, yet exudes an ease which many find enjoyable and insightful. John also directs Joyful Belly's
School of Ayurveda
, offering professional clinical training in Ayurveda for over 15 years.
John's interest in Ayurveda and specialization in digestive tract pathology was inspired by a complex digestive disorder acquired from years of international travel, as well as public service work in South Asia. John's commitment to the detailed study of digestive disorders reflects his zeal to get down to the roots of the problem. His hope and belief in the capacity of each & every client to improve their quality of life is nothing short of a personal passion. John's creativity in the kitchen and delight in cooking for others comes from his family oriented upbringing. In addition to his certification in Ayurveda, John holds a bachelor's degree in mathematics from Harvard University.
John enjoys sharing Ayurveda within the context of his Catholic roots, and finds Ayurveda gives him an opportunity to participate in the healing mission of the Church. Jesus expressed God's love by feeding and healing the sick. That kindness is the fundamental ministry of Ayurveda as well. Outside of work, John enjoys spending time with his wife and 6 kids, and pursuing his love of theology, philosophy, and language.
Comments & Impressions of 'Mung Dal, Coconut & Cilantro Kitchari (pitta Reducing)'
Do you like 'mung dal, coconut & cilantro kitchari (pitta reducing)'? Why or why not? What makes it unique? Is there something you'd like to know about 'mung dal, coconut & cilantro kitchari (pitta reducing)'?
Sign in to review this recipe
I am suffering from indigestion. The stomach acid is creating a burn pain in the top of the belly and sometimes the burn radiates to my back. I have seen my PC and had an ultrasound of my liver, pancreas, and gall bladder. All of my fluids have been checked. So far nothing abnormal. Stress makes the burn/pain worse. Is the Pitta Kitchari a good place to start?
Since acid reflux can comefrom many causes, the best place to use Ayurveda for this condition is to see a practitioner. However, easy to digest foods with herbs that are traditionally used to reduce gut inflammation can be a good place to start exploring.
can i add coconut oil instead of coconut flakes?
You could substitute coconut oil for the ghee and simply leave out coconut flakes.
for mung beans do I use whole green mung beans or split yellow mung dal? I'm Pitta/Vata. Thank you for your recipes.
Split Yellow Mung is easiest to digest, esp for Pitta/Vata.
Can I use powdered ginger instead of fresh and how much would I use?
You can use dry ginger instead of fresh, though it is hotter and drier and not as ideal for Pitta. If you want to try it, 1/8 tsp is enough. Alternatively, 1/2 tsp of fennel seed would be a better substitute.
Eggs and baking soda are not necessarily banned from an Ayurvedic diet. Since neither are called for in this recipe, I'm confused by your question. In what recipe are you looking to substitute?
This was very soothing and has a very simple flavor, despite the ginger/cilantro/coconut combination. It must all mellow out in the cooking.
It's hard to give general advice for specific situations with such little information.
This meal serves 4.
I am very pleased with this recipe. Expected to be bland but it's really satisfying. As a Pitta avoiding hot pungent difficult sour this combination is a rare pearl. Thank you so much! I cooked it differently, just steamed the rice, boiled mung and added the rest.
I thought it would be bland, but it was quite flavorful. But note that you will be tasting the food, not the spices. I could literally feel the cooling effects while I ate it - absolutely perfect in 110 weather, especially eaten at room temperature. I will definitely be making this again.
Surprisingly filling yet light, and tastes great!
This is tasty and light, yet still filling. A twist on the kitchari recipes I've made before, and a welcome change.