How Does This Ayurvedic Recipe Improve Wellness?
CLINICAL AYURVEDIC REVIEW
Cleanse Your Body
If your belly feels sluggish after too many treats, Kitchari is an easy way to cleanse your digestion and restore freshness. Kitchari offers a true delight to both your body and senses. It is a heart warming synergy of mung beans, basmati rice, and digestive spices that is easy to prepare. This time tested formula, centuries old, is a complete protein, rich in fiber, cleansing to the digestive tract, and will act to bulk up stool for easier elimination.
To maximize the many benefits your will receive from kitchari, eat it for several meals in a row, such as lunch and dinner on the same day. Once you experience the benefits of kitchari, you'll see how feeling good again is just a few steps away. It just may become addictive! Those who avoid beans because of digestive difficulties need not avoid kitchari. Mung beans are among the easiest to digest legumes. They are antacid, helping to soothe fiery digestive conditions, and won't promote gas and bloating.
Invigorate Your Metabolism
Spices are the difference between a tasty meal and a bland one, and also the difference between healthy and poor circulation. A Kapha imbalance can cause your circulation to stagnate, depressing your metabolism and causing weight gain. A well-spiced dish can stimulate your circulation, invigorate your metabolism, and clear out congestion. In this recipe, cloves open up your pores and enhance blood flow to the skin, reducing puffiness and lymphatic congestion. Cardamom destroys mucous congestion. Ginger stimulates the heart. Cumin and bay leaf reduce water retention. Reach for these spices with enthusiasm, but remember: Too much spice is harsh and can leave a burning feeling the intestines. Be aware of your body's reaction to spices. Those with ulcers or inflammation will not benefit from too many spices, but it is helpful for those with sluggish digestion.
Order the Complete Kit
Foods with a Similar Nature to Mung Dal Kitchari (Kapha Reducing)
Herb Supplements with a Similar Nature to Mung Dal Kitchari (Kapha Reducing)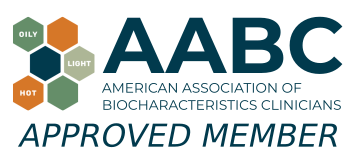 Joyful Belly is a recognized school of biocharacteristics medicine.
About the Author
John Immel, the founder of Joyful Belly, teaches people how to have a healthy diet and lifestyle with
Ayurveda biocharacteristics
. His approach to Ayurveda is clinical, yet exudes an ease which many find enjoyable and insightful. John also directs Joyful Belly's
School of Ayurveda
, offering professional clinical training in Ayurveda for over 15 years.
John's interest in Ayurveda and specialization in digestive tract pathology was inspired by a complex digestive disorder acquired from years of international travel, as well as public service work in South Asia. John's commitment to the detailed study of digestive disorders reflects his zeal to get down to the roots of the problem. His hope and belief in the capacity of each & every client to improve their quality of life is nothing short of a personal passion. John's creativity in the kitchen and delight in cooking for others comes from his family oriented upbringing. In addition to his certification in Ayurveda, John holds a bachelor's degree in mathematics from Harvard University.
John enjoys sharing Ayurveda within the context of his Catholic roots, and finds Ayurveda gives him an opportunity to participate in the healing mission of the Church. Jesus expressed God's love by feeding and healing the sick. That kindness is the fundamental ministry of Ayurveda as well. Outside of work, John enjoys spending time with his wife and 6 kids, and pursuing his love of theology, philosophy, and language.
Comments & Impressions of 'Mung Dal Kitchari (kapha Reducing)'
Do you like 'mung dal kitchari (kapha reducing)'? Why or why not? What makes it unique? Is there something you'd like to know about 'mung dal kitchari (kapha reducing)'?
Sign in to review this recipe
can u eat this with nan bread or papadams???
Dear Catherine, Nan bread is made of wheat, which may nullify some of the cleansing effects of the kitchari. Papadams are made of lentils and are very suitable to cleansing. Both are tasty! Warm Regards, -John
@David - Quinoa is an excellent substitute, and probably more Kapha pacifying than regular rice, although we're splitting hairs here. The firm texture of the quinoa changes depending on how you cook it - how much water, etc. Thanks for asking!
Can you use olive oil instead of ghee?
Yes, you can substitute brown rice for white rice, and olive oil for ghee. These recipes are merely suggestions. Innovate at will but use the gunas, nature's healing qualities, to make sure it is still healthy for you.
I made this for the first time last week; very tasty! However, I found it took a lot longer to cook than the 25 minutes (about 50 mins). The rice was still quite firm at 25 minutes. Should the rice be cooked on its own first and then added in?
Alison- Add turmeric if you like!
How many calories in this delicious food!
What do you mean by "grind the ginger, etc." Grind? What about turmeric? Can you add dates?
Valerie- Certainly you can....experiment!
Never!
Delicious and satisfying!
Alyssa.....1. Use split mung bean if possible. Soak the mung beans for several hours before cooking and drain. Add 6c water and bring to a boil, scooping off any foam that forms on the top. Then, strain out the liquid, and add another 4c of fresh water to the mung dal.
After to add the 4c of fresh water do you then boil foe the 1-3 hours to create to broth?
Pretty good, though I had to add a LOT of water to the recipe -- though I may have read it incorrectly. I also used some vegetable broth in cooking the beans -- not sure if that's an acceptable addition, but I haven't found a recipe that uses water instead of broth that tastes good to me. Filling!
Where do the bay leaves and cloves come in? I see them in the ingredient list, but not in the instructions. I'm thinking I would boil the bay leaves with the mung beans and add the cloves to the ground spices? Thanks!
After adding the new 4 c of water do you continue boiling for 1-3 hrs, or just let it soak that long? If t is boiling... that seems like a lot of energy, and time to expend. Could I soak them overnight drain, boil, and puree to dissolve them quicker? Also, should I add something like coconut milk for a pitta aggravation, or just less spices?
I have never cooked with mung bean before - i boiled some last night and i am eating them in a dish with lots of veggies. do they really disintegrate into water? or do they just remain at the bottom? thanks! cannot wait to try! i need to lower my kapha which has been dominant lately :)
In order to "be a kitchari" legums and grains must be cook together.however you can soak your rice for 2 hours before your mix it with the moong dals (if you soak your rice overnight it will take only 7 minutes to be done)
You low boil the mung for 1-3 hours. Use less spice for Pitta.
I find it a little confusing that for a recipe that is supposed to be Kapha reducing, that every ingredient has an exclamation mark which indicates that these ingredients aren't particularly suited to a Kapha reducing diet. Can you clarify........
The exclamation points represent foods that are not ideal for you personally based on your Joyful Belly quizzes. There are only 4 ingredients on the list with a line through Kapha - Basmati rice, ghee, salt and water. Each is used in a minimal amount and balanced with digestive spices that make this dish overall balancing for Kapha.
Ayurveda doesn't measure food in terms of calories or grams of fat. It looks at food in terms of taste and qualities which we have included above.