Save
Sign in to review this recipe
305 likes
How to Make Peach Blackberry Bake with Nut Crust
SERVINGS: 8
PREP TIME: 15 MINUTES
COOK TIME: 20 MINUTES
INGREDIENTS
SKILL LEVEL:
EASY
| | |
| --- | --- |
| .37 c | |
| 1 c | |
| 2 tbsp | |
| 1 tbsp | |
| 1 tbsp | |
| 1 tbsp | |
| 5 whole | |
| 3 tbsp | |
PREPARATION OF THIS HEALTHY RECIPE
1. Preheat oven to 350 degrees.

2. Slice peaches. Heat 1 tbsp of ghee in a large pan. Lightly sautee peaches and blackberries. Fill 8 small ramekins or one 9 inch by 13 inch glass or ceramic baking dish with filling. Set aside.

3. Coarsley chop almonds. Heat 1 tbsp of ghee in a small pan. When it is melted, add almonds, lemon zest and maple syrup. Fry while stirring for 2 minutes. Remove from heat. You should have a thick topping.

4. Spread topping over peach-blackberry mixture. Sprinkle with raw sugar. Bake for 20 minutes.

5. Remove from oven and let stand to cool. Garnish with fresh mint. Serve with coconut whipped cream if you like!







How Can This Ayurvedic Recipe Make You Feel Great?
AYURVEDIC ANALYSIS
Sticky, sweet, and satisfying. Peach Blackberry Bake with Nut Crust invites you to slow down and enjoy a still moment of sensuality. An aromatic dash of fresh mint is a bright surprise to the nose and taste-buds. Enjoy this dish with your sweetest friends!

Sticky Sweet Slow-Down
Peach Blackberry Bake with Nut Crust brightens any mood served right out of the oven or chilled on a hot day. In the oven, peaches and berries release their juices to create a rich mixture whose sweet-tartness makes your mouth water. Enjoy the satisfying crunch of its sweet toasted almond and sugar crystal crust as it opens up to juicy-sweet peach, brightened by blackberry.

Enticing Aromatic
Your nose will tell you Peach Blackberry Bake with Nut Crust is in the works, calling you to the kitchen from down the hall or down the street. Almonds are a major player in this combination of scent, releasing oils that charge the air. When it comes to its aphrodisiac and reproductive support qualities, almonds are second to none. Don't you find its sweet flavor and aroma sensual and enticing?

Juicy Decadence

This ultra-juicy dessert is highly medicinal for vata dosha, for whom sweet taste offers the sensation of coming home. Sours lubricate the dry GI tract of Vata, while nuts provide substantial oils and energy. Pitta will also benefit from sweet and sour tastes, but should pay attention to how their body reacts to warming peaches. Some balance is offered by cooling maple syrup which tonifies the blood. This fruit and sugars will provoke Kapha dosha, who may feel sticky and heavy after eating. That said, when Kapha has a hankering for a decadent dessert, Peach Blackberry Bake with Nut Crust is much easier on the body than chocolate cake with all the satisfaction.

Ripe vs. Underripe

Choose your peaches carefully! For a more crisp, bright, astringent taste, favor slightly underripe peaches. For full-on decadence and juice, choose ripe peaches.
WHY EAT AN AYURVEDIC DIET?
Eating Ayurvedically makes you feel nourished and energized. An Ayurvedic diet is tailored to your individual body type and the specific imbalances you are working with at any given time. Ayurveda shows you your specific body type's needs and what should be favored in your Ayurvedic menu. Watch as you eat less but feel more satisfied because what you are eating truly nourishes you. Since Ayurveda believes all disease begins in the digestive tract, food is your first medicine. By eating a healthy diet that's ideal for your body, you experience optimal health.
Is Peach Blackberry Bake with Nut Crust Good for My Ayurvedic Diet?
Find out by taking this
free, easy quiz
. You'll learn your body type, and whether Peach Blackberry Bake with Nut Crust is a good fit for your body type. Time to complete: approximately 1 minute.
AYURVEDIC MEDICINAL BIOCHARACTERISTICS
What is the biocharacteristic theory of medicine?
INCREASES

Increases These Biocharacteristics (Gunas)

Functional Ayurveda helps you assess imbalances through 20 main

biocharacteristics (gunas)

. Aggravating these characteristics weakens your body and causes imbalance. By knowing which characteristics are habitually imbalanced in your body, you will be able to identify and correct imbalances before you get sick. Every characteristic has an opposite which balances it (i.e. hot balances cold). You restore balance by favoring diet and lifestyle choices that increase the opposite characteristic.

MOBILE

ABOUT MOBILE BIOCHARACTERISTIC

Mobile refers to anything that stimulates the nervous system, muscles, or activity.

CLEAR

ABOUT CLEAR BIOCHARACTERISTIC

Clear refers to anything that cleanses or flushes out wastes, or that digests ama.

LIQUEFIED

ABOUT LIQUEFIED BIOCHARACTERISTIC

Substances that thin fluids (lower viscosity of blood plasma).

DOSHAS

The Three Doshas / Body Types

According to the

biocharacteristic theory of medicine

, people tend to get sick, over and over again, due to habitual causes and imbalances that are unique to the person. Your body type summarizes this tendency, showing you the 'type' of conditions and imbalances that frequently challenge your health & wellness. Using body type, you can also identify remedies likely to improve your strength and resiliency. Your body type identifies physical and mental characteristics as well as your personal strengths and weaknesses. The calculation of your body type is based on your medical history.

The 3 functional body types (doshas), are Catabolic (Vata), Metabolic (Pitta), and Anabolic (Kapha). Catabolic individuals tend to break down body mass into energy. Metabolic individuals tend to burn or use energy. Anabolic individuals tend to store energy as body mass. Catabolic people tend to be easily stimulated, hyperactive, underweight and dry. Metabolic people tend to be rosy-cheeked, easily irritated, focused, driven, and easily inflamed. Anabolic people are heavy, stable and grounded, but if they store too much energy, they could gain weight easily and have congestion.

HAS THE FOLLOWING

Effect:

Type:
Nuts Seeds, Fruits
Contains:
Tree Nuts, Allergens
MEDICINAL PROPERTIES

Experiences are Personal
Experiences vary according to the person and constitution. Individual results may vary. The list of herbal-actions below has not be approved by the FDA and should not be used to treat a medical condition.
Here are the herbal actions of Peach Blackberry Bake with Nut Crust:
Stimulates energy
STIMULATES-ENERGY
This category groups thyroid and adrenal stimulating herbs.
,
Tonic
TONIC
A tonic herb restores function through strengthening tissue. This can happen through a combination of nourishing the tissue, and invigorating tissue metabolism. The tonic should not be withering, as in caffeine.
,
Nutritive
NUTRITIVE
An herb that is strengthening and nourishing.
Promotes Virility
PROMOTES-VIRILITY
Encourages virility and potency.
,
Promotes Fertility
PROMOTES-FERTILITY
An herb that promotes fertility. Generally used by women who wish to become pregnant. These herbs may also help with menstrual problems of deficiency, such as amenorrhea (lack of a period).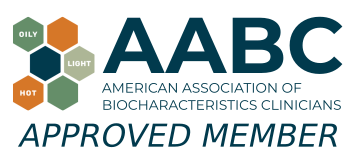 Joyful Belly is a recognized school of biocharacteristics medicine.
Eat Well for Life With Ayurveda: Balance Your Dosha
Love our recipes? Discover how to balance your diet for only $35 with this popular short course. GET THE ECOURSE
About the Author
John Immel, the founder of Joyful Belly, teaches people how to have a healthy diet and lifestyle with Ayurveda. His approach to Ayurveda exudes a certain ease, which many find enjoyable and insightful. John also directs Joyful Belly's
School of Ayurveda
, which specializes in digestive tract pathology & Ayurvedic nutrition. John and his wife Natalie recently published
Explore Your Hunger: A Guide to Hunger, Appetite & Food
.
John's interest in Ayurveda and digestive tract pathology was inspired by a complex digestive disorder acquired from years of international travel, including his public service work in South Asia. John's commitment to the detailed study of digestive disorders reflects his zeal to get down to the roots of the problem. His hope and belief in the capacity of each & every client to improve their quality of life is nothing short of a personal passion. John's creativity in the kitchen and delight in cooking for others comes from his family oriented upbringing. In addition to his certification in Ayurveda, John holds a bachelor's degree in mathematics from Harvard University.
John enjoys sharing Ayurveda within the context of his Catholic roots, and finds Ayurveda gives him an opportunity to participate in the healing mission of the Church. Jesus expressed God's love by feeding and healing the sick. That kindness is the fundamental ministry of Ayurveda as well.