PISTACHIO CRUSTED SALMON WITH LINGONBERRY JAM

Save
Sign in to review this recipe
100 likes
Reported by Natalie Immel, Asheville, NC
How to Make Pistachio Crusted Salmon with Lingonberry Jam
SERVINGS: 2
PREP TIME: 5 MINUTES
COOK TIME: 30 MINUTES
PREPARATION OF THIS HEALTHY RECIPE
Substitute cranberry if you cannot find lingonberry.

1) Preheat oven to 375 degrees Fahrenheit.
2) Rinse and pat the salmon and place in an oven safe dish. Sprinkle with salt and pepper to taste.
3) In a small bowl, combine lingonberry jam and stone ground mustard.
4) Brush or spread the jam & mustard combination over the salmon, covering the entire top of the fillet.
5) Take 1/4 cup shelled pistachios and chopped coarsely on a cutting board. You can substitute sunflower seeds if you prefer.
6) Sprinkle the pistachios atop the salmon fillet until it is completely covered.
7) Place in the oven for 25-30 minutes or until thoroughly cooked. Serve atop a bed of greens or stir-fried veggies!
How Does This Ayurvedic Recipe Improve Wellness?
CLINICAL AYURVEDIC REVIEW
Pistachio Crusted Salmon with Lingonberry Jam is the creamy, oily satisfaction you've been craving since the turn of the season. As the leaves begin to change and summer becomes a memory, you naturally start to crave heavier, sweeter foods to warm you up amidst dropping temperatures. A taste of this savory evening dish offers just that. The rich, soft texture of salmon melts in your mouth while roasted pistachios provide a contrasting crunch. The hints of sweet lingonberry jam adds a surprising tang, while mustard's pop of pungency is the perfect finish. Light a candle and serve this meal on your nicest china, and you will believe you are at a five-star restaurant!!
Note: Substitute cranberry if you cannot find lingonberry.
Healthy Fats for a Frazzled Fall
Fall can be both exciting and hectic. A general excitement is in the air as we anticipate going to the pumpkin patch, enjoying hot bowls of butternut soup, heading back to school, and drinking holiday-themed lattes. But little do we know how much work our bodies are doing behind the scenes. As the weather gets colder and dryer after a hot, humid summer, the body has to start building up stores of insulating fats in preparation for the long winter ahead. During this change, it is very easy for Vata dosha (the dry, cold dosha) to go out of balance. This can manifest as dryness, coldness, anxiety, stress, tension, low back aches, and a general sense of being ungrounded. Sweet, warming fats are just what the body needs to come back to earth and get ready for the cold. Pistachio Crusted Salmon is rich in healthy fats that will ground Vata, making you feel relaxed and at ease. It will also keep you from catching a chill as the temperatures gets colder.
Lingonberry: The Magical Scandinavian Fruit
Lingonberries, also known as partridge berries or cowberries, are smaller and juicier than a cranberry and are a native of Sweden, Russia, Norway, Finland, and some parts of Canada. Like many berries, lingonberries are known as powerful antioxidants and for their ability to lower the inflammatory response in the body. Lingonberries have also been shown to protect the veins and arteries, which is crucial for maintaining circulatory and heart health. In Russia, lingonberry water is used as a mild laxative, so regularly chewing on lingonberries may help with constipation. Some studies also suggest that consuming lingonberries can enhance a healthy weight loss plan. Lingonberries naturally comes into season in late summer and early autumn, so fall is the best time of year to eat this juicy, tart fruit. Because of its tartness, lingonberries are often consumed in a jam form or with sugar to make them more palatable.
Food for Fertility
Salmon has been touted for many years as a very health-promoting food. One of the many reasons is because salmon is a rich source of omega-3 fatty acids, which have numerous health benefits, including anti-inflammatory and anti-depressant effects. But did you know that the omega-3s in salmon also make it a potent fertility food? Studies show that women who regularly consume salmon (less than 1x per week) and other sources of omega-3s are less likely to have trouble conceiving than women who don't. Salmon in the diet can also promote fetal brain and nervous system development and can lower the risk of preeclampsia during pregnancy. Take caution though, as there is a wide and varied range of salmon quality. Choose wild-caught Alaskan Salmon or wild-caught sockeye salmon over Atlantic or farm-raised salmon.
Legendary Pistachios
Legend has it that the Queen of Sheba declared that pistachio nuts were to be grown and consumed exclusively by royalty, and no one else. This was perhaps because of their exotic green shade, availability year-round, and of course their many health benefits. Pistachios are rich in healthy fats that our bodies need to make glowing skin, hair, and nails, and thus, pistachios have been touted as a beauty food for centuries. Pistachios are also a good source of potassium and have a lower caloric content than other nuts but boast higher protein.
AYURVEDA'S GUIDE TO VITALITY & WHOLESOME NOURISHMENT
Your Ayurvedic diet is tailored to your individual body and your specific imbalances. With an Ayurvedic diet you feel joy and satisfaction because what you are eating truly nourishes and balances you. Disease results from diets and lifestyles that are incompatible with your nature. By eating a personalized diet matched to your body, you experience optimal health. See How it Works.
Is Pistachio Crusted Salmon with Lingonberry Jam Good for My Ayurvedic Diet?
Find out by taking this
free, easy quiz
. You'll learn your body type, and whether Pistachio Crusted Salmon with Lingonberry Jam is a good fit for your body type. Time to complete: approximately 1 minute.
See a complete list of
all biocharacteristics
.
INCREASES

Increases These Biocharacteristics (Gunas)

Functional Ayurveda helps you assess imbalances through 20 main

biocharacteristics (gunas)

. Aggravating these characteristics weakens your body and causes imbalance. By knowing which characteristics are habitually imbalanced in your body, you will be able to identify and correct imbalances before you get sick. Every characteristic has an opposite which balances it (i.e. hot balances cold). You restore balance by favoring diet and lifestyle choices that increase the opposite characteristic.

HEAVY

ABOUT HEAVY BIOCHARACTERISTIC

Heavy is identified by sedation, sluggishness, or increased weight.

OILY

ABOUT OILY BIOCHARACTERISTIC

In Ayurveda, oily refers to anything moistening. More specifically, oily refers to building substances that increases fat, or are themselves fatty. For example, sugar is Oily.

HOT

ABOUT HOT BIOCHARACTERISTIC

Hot is identified by increased body temperature, metabolism, or inflammation.

DOSHAS

The Three Doshas / Body Types

According to the

biocharacteristic theory of medicine

, people tend to get sick, over and over again, due to habitual causes and imbalances that are unique to the person. Your body type summarizes this tendency, showing you the 'type' of conditions and imbalances that frequently challenge your health & wellness. Using body type, you can also identify remedies likely to improve your strength and resiliency. Your body type identifies physical and mental characteristics as well as your personal strengths and weaknesses. The calculation of your body type is based on your medical history.

The 3 functional body types (doshas), are Catabolic (Vata), Metabolic (Pitta), and Anabolic (Kapha). Catabolic individuals tend to break down body mass into energy. They are easily stimulated, hyperactive, underweight and dry. Metabolic individuals tend to burn or use energy. They tend to be rosy-cheeked, easily irritated, focused, driven, and easily inflamed. Anabolic individuals tend to store energy as body mass. If they store too much energy, they could gain weight easily and have congestion. Anabolic people tend to be stable and grounded.

HAS THE FOLLOWING

Subtaste:

Moves Energy:

Tissue (dhatu):


Medicinal Benefits, Uses & Herbal Actions of Pistachio Crusted Salmon with Lingonberry Jam

Experiences are Personal

Experiences vary according to the person and constitution. Individual results may vary. The list of herbal-actions below has not be approved by the FDA and should not be used to treat a medical condition.

Satisfies Stomach

SATISFIES-STOMACH

Provides a sense of gratification and fullness in the stomach.
Compare Pistachio Crusted Salmon with Lingonberry Jam with these Foods
Compare Pistachio Crusted Salmon with Lingonberry Jam with these Herb Supplements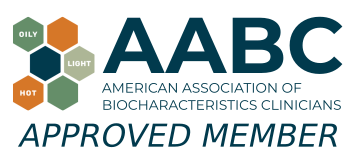 Joyful Belly is a recognized school of biocharacteristics medicine.
Eat Well for Life With Ayurveda: Balance Your Dosha
Love our recipes? Discover how to balance your diet for only $35 with this popular short course. GET THE ECOURSE
About the Author
John Immel, the founder of Joyful Belly, teaches people how to have a healthy diet and lifestyle with
Ayurveda biocharacteristics
. His approach to Ayurveda is clinical, yet exudes an ease which many find enjoyable and insightful. John also directs Joyful Belly's
School of Ayurveda
, offering professional clinical training in Ayurveda for over 15 years.
John's interest in Ayurveda and specialization in digestive tract pathology was inspired by a complex digestive disorder acquired from years of international travel, as well as public service work in South Asia. John's commitment to the detailed study of digestive disorders reflects his zeal to get down to the roots of the problem. His hope and belief in the capacity of each & every client to improve their quality of life is nothing short of a personal passion. John's creativity in the kitchen and delight in cooking for others comes from his family oriented upbringing. In addition to his certification in Ayurveda, John holds a bachelor's degree in mathematics from Harvard University.
John enjoys sharing Ayurveda within the context of his Catholic roots, and finds Ayurveda gives him an opportunity to participate in the healing mission of the Church. Jesus expressed God's love by feeding and healing the sick. That kindness is the fundamental ministry of Ayurveda as well. Outside of work, John enjoys spending time with his wife and 6 kids, and pursuing his love of theology, philosophy, and language.
Comments & Impressions of 'Pistachio Crusted Salmon With Lingonberry Jam'
Do you like 'pistachio crusted salmon with lingonberry jam'? Why or why not? What makes it unique? Is there something you'd like to know about 'pistachio crusted salmon with lingonberry jam'?
100 likes
Sign in to review this recipe