POPPY SEED SLEEPY TIME TEA

Save





2 ratings, 376 likes
Customer Reviews
5.00 out of 5 stars
Sign in to review this recipe
"Hi Jordan, it's calling for three-quarters of a teaspoon!"
-
Katie Clinton, Ferndale, sligo, AL





How to Make Poppy Seed Sleepy Time Tea
SERVINGS: 1
PREP TIME: 10 MINUTES
COOK TIME: 20 MINUTES
INGREDIENTS
| | |
| --- | --- |
| 2 pinch | |
| 1 tsp | |
| 1 c | |
| 1 pinch | |
| 3/4 tsp | |
PREPARATION OF THIS HEALTHY RECIPE
1. Ground the poppy seeds in a coffee grinder or mash with a mortar and pestle.

2. Add to a small saucepan with 8-12 ounces of milk. Boil for twenty minutes and serve.

3. Add honey, ground cardamom and nutmeg, and serve.
How Does This Ayurvedic Recipe Improve Wellness?
CLINICAL AYURVEDIC REVIEW
Retreat into Sleep
Poppy Seed Sleepy Time Tea will gently lull you into a comforting dreamscape. Memories of insomnia drift into the shadows as you replenish your body and mind with this creamy navy-speckled tea. Imagine the comfort of snuggling beneath a soft blanket, pulling it up over your ears, and sinking into its peaceful warmth. This is the sensational calm offered by a steaming cup of Poppy Seed Sleepy Time Tea.
Nutty, grounding, and sweet, each element of this tea is carefully chosen to create the coziness you crave in early fall. Shiny, blue-black poppy seeds and rich nutmeg are quietly intoxicating, bringing your turning mind to a pleasant rest. Ground-up poppy seeds create an oil-rich paste that is dark & earthy, a substance that embodies night's stillness and nurturing yin. Aromatic cardamom and heating honey moves soothing warmth throughout your tired body. When steeped in rich whole milk, this tea becomes the soothing restorative you've been dreaming of for ages. The next time you can't sleep, pull on your favorite slippers, shuffle to the kitchen, and make a cup of Poppy Seed Sleepy Time Tea. You'll be drifting off to dreamland in no time.
Soothing Sleep Aid
Poppy Seed Sleepy Time Tea is an effective remedy for occasional and chronic insomnia. Sleeplessness becomes an issue in times of high stress, anxiety, transition, and the windy fall. Inspire the calm stillness of a winter's night, comfortably wrapped in the deep blackness of a new moon, with this sleepy time tea. Poppy seeds contain small amounts of opium alkaloids, while opium is derived from the milky sap of unripe poppy flower pods. The seeds contain much less of the narcotic alkaloids but are calming none the less. At such small doses, poppy seeds are a safe sedative that actually strengthen and calm your nerves, and were historically recommended tonics for pregnant women, nursing women, and children. When combined with nutmeg, another mild sedative, Poppy Seed Sleepy Time Tea becomes the ideal sleep aid for sleepless nights.
Strengthens and Restores
Poppy Seed Sleepy Time Tea is a serene tonic for those who feel chronically depleted and worn down. Poppy seeds are extremely rich in minerals and oils, and are known to restore the body. According to Chinese Medicine, their deep blue color indicates that they strengthen the kidneys, which is fundamental for building vibrancy and vitality. Since poppys contains moisturizing oils, adding them into your diet will nourish and tone your skin. Steeping your poppy seeds in nourishing milk increases this tea's tonifying abilities - called a "rasayana" in Ayurveda. An effective nourishing tonic such as this tea will relax your central nervous system, putting your body in "rest and digest" mode, so your body can use its energy to rebuild strength and resilience.
The added warmth of honey and cardamom helps those with weak digestion to enjoy all the comfort offered by this soothing tea. If Sleepy Time Tea still feels too heavy, add a pinch of ginger, or pippali (long pepper) to heat things up. Alternatively, use almond milk instead of cow's milk to lighten this drink.
Melt Your Worries
As fall moves in, evenings become cooler and cooler, while wind shakes dry leaves from the trees. Perhaps you hear dry branches scratching against your windowpane after a gust of wind, or maybe you hear the crunch of newly fallen leaves beneath your feet. The harsh, cool, and changing landscape brings disquiet to the mind, increase Vata dosha. Your fall mind is like the sapless leaves blowing in the wind: restless and unable to settle. Poppy seeds are known for their ability to strengthen and calm nerves, and melt away your worries and stress. Worry-filled fall nights are made for grounding Poppy Seed Sleepy Time Tea, which will wrap you in sensations of warm, soothing comfort.
Pain Relief
Poppy seeds are also known as a mild painkiller and muscle relaxant. Mildly sedative and analgesic, poppy seeds and nutmeg soften the harsh edge of chronic pain so you can relax enough to finally sleep. They are anti-spasmodic, meaning that poppy seeds have a special ability to allow muscles to relax, another element that helps soften muscle twitches, headaches, joint pain, painful digestion, and even toothaches. In fact, pain relief is the main use of poppy seeds in Chinese medicine.
Remedy for Diarrhea
Poppy seeds with nutmeg are an especially useful combination in diarrhea. Carminatives and appetizers like fennel seeds, saffron, and cardamom (our aromatic of choice in this recipe) address poor digestion, which is the root cause of deficiency-based diarrhea. When your body feels exhausted, the spleen can no longer sustain its "holding" function according to Traditional Chinese Medicine. The result is often diarrhea; your body can't retain stools long enough to absorb water and minerals. Poppy seeds are mildly astringent and high in fiber, enabling your colon to absorb more water from the stool. Deficiency diarrhea creates a dangerous loop - it creates more deficiency, which creates more severe insomnia. Since deficiency and insomnia go hand in hand, Poppy Seed Sleepytime Tea is an excellent remedy to break the cycle, helping you gain strength which will in turn improve sleep quality and absorption of your food.
Sometimes diarrhea is caused by hot, inflamed stomach and intestinal linings. The cold quality of this formula soothes these heat conditions, allowing you to digest your food, pain-free. Lastly, the antispasmodic properties of both poppy seeds and nutmeg helps relax intestinal cramping for comfortable peristalsis (the gentle wave of the intestines that moves a stool towards elimination). In Chinese medicine, poppy seeds are used to tonify and strengthen the large intestine which leads to improved digestion and better absorption.
Helpful for Cough
Harsh, dry coughs can harm the delicate tissues of the lungs over extended periods of time. The sedative and antispasmodic properties of this tea will relax and quiet your lungs, while plentiful oils will nourish injured lung tissue. Cardamom will improve circulation and ease difficult breathing while honey helps relieve congestion.
WHAT IS POPPY SEED SLEEPY TIME TEA?
Warm & relaxing. Aromatic cardamom balances the grounding tones of nutmeg and poppy seeds. This recipe is a gentle sedative if you are having a hard time falling asleep.
AYURVEDA'S GUIDE TO VITALITY & WHOLESOME NOURISHMENT
Your Ayurvedic diet is tailored to your individual body and your specific imbalances. With an Ayurvedic diet you feel joy and satisfaction because what you are eating truly nourishes and balances you. Disease results from diets and lifestyles that are incompatible with your nature. By eating a personalized diet matched to your body, you experience optimal health. See How it Works.
Is Poppy Seed Sleepy Time Tea Good for My Ayurvedic Diet?
Find out by taking this
free, easy quiz
. You'll learn your body type, and whether 'Poppy Seed Sleepy Time Tea' is a good fit. Complete the basic quiz in 1 minute, or go deeper with additional quizzes at your own leisure to learn more about your body.
See a complete list of
all biocharacteristics
.
INCREASES

Increases These Biocharacteristics (Gunas)

Functional Ayurveda helps you assess imbalances through 20 main

biocharacteristics (gunas)

. Aggravating these characteristics weakens your body and causes imbalance. By knowing which characteristics are habitually imbalanced in your body, you will be able to identify and correct imbalances before you get sick. Every characteristic has an opposite which balances it (i.e. hot balances cold). You restore balance by favoring diet and lifestyle choices that increase the opposite characteristic.

COLD

ABOUT COLD BIOCHARACTERISTIC

Cold refers to anything that reduces body temperature, metabolism, and blood flow.

OILY

ABOUT OILY BIOCHARACTERISTIC

In Ayurveda, oily refers to anything moistening. More specifically, oily refers to building substances that increases fat, or are themselves fatty. For example, sugar is Oily.

HEAVY

ABOUT HEAVY BIOCHARACTERISTIC

Heavy is identified by sedation, sluggishness, or increased weight.

TASTES

The 6 Tastes

Taste is used to sense the most basic properties and effects of food. Each taste has a specific medicinal effect on your body. Cravings for food with certain tastes indicate your body is craving specific medicinal results from food. Taste is experienced on the tongue and represents your body's reaction to foods. Sweet taste causes physical satisfaction and attraction whereas bitter taste causes discomfort and aversion. Kapha should use less sweet taste while Vata and Pitta would benefit from using more sweet taste. One of the first signs of illness is that your taste and appetite for food changes. The six tastes are sweet, sour, salty, pungent, bitter, and astringent. Do you crave foods with any of the tastes below?

SWEET

ABOUT SWEET BIOCHARACTERISTIC

Sweet refers to anything builds tissue, including macronutrients such as carbohydrates, proteins and fats.

ASTRINGENT

ABOUT ASTRINGENT BIOCHARACTERISTIC

Astringency is characterized by constriction, drawing together, or drying.

DOSHAS

The Three Doshas / Body Types

According to the

biocharacteristic theory of medicine

, people tend to get sick, over and over again, due to habitual causes and imbalances that are unique to the person. Your body type summarizes this tendency, showing you the 'type' of conditions and imbalances that frequently challenge your health & wellness. Using body type, you can also identify remedies likely to improve your strength and resiliency. Your body type identifies physical and mental characteristics as well as your personal strengths and weaknesses. The calculation of your body type is based on your medical history.

The 3 functional body types (doshas), are Catabolic (Vata), Metabolic (Pitta), and Anabolic (Kapha). Catabolic individuals tend to break down body mass into energy. They are easily stimulated, hyperactive, underweight and dry. Metabolic individuals tend to burn or use energy. They tend to be rosy-cheeked, easily irritated, focused, driven, and easily inflamed. Anabolic individuals tend to store energy as body mass. If they store too much energy, they could gain weight easily and have congestion. Anabolic people tend to be stable and grounded.

HAS THE FOLLOWING

Subtaste:

Moves Energy:

Tissue (dhatu):


Medicinal Benefits, Uses & Herbal Actions of Poppy Seed Sleepy Time Tea

Experiences are Personal

Experiences vary according to the person and constitution. Individual results may vary. The list of herbal-actions below has not be approved by the FDA and should not be used to treat a medical condition.
Foods with a Similar Nature to Poppy Seed Sleepy Time Tea
Herb Supplements with a Similar Nature to Poppy Seed Sleepy Time Tea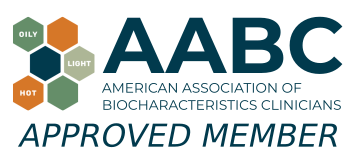 Joyful Belly is a recognized school of biocharacteristics medicine.
Eat Well for Life With Ayurveda: Balance Your Dosha
Love our recipes? Discover how to balance your diet for only $35 with this popular short course. GET THE ECOURSE
About the Author
John Immel, the founder of Joyful Belly, teaches people how to have a healthy diet and lifestyle with
Ayurveda biocharacteristics
. His approach to Ayurveda is clinical, yet exudes an ease which many find enjoyable and insightful. John also directs Joyful Belly's
School of Ayurveda
, offering professional clinical training in Ayurveda for over 15 years.
John's interest in Ayurveda and specialization in digestive tract pathology was inspired by a complex digestive disorder acquired from years of international travel, as well as public service work in South Asia. John's commitment to the detailed study of digestive disorders reflects his zeal to get down to the roots of the problem. His hope and belief in the capacity of each & every client to improve their quality of life is nothing short of a personal passion. John's creativity in the kitchen and delight in cooking for others comes from his family oriented upbringing. In addition to his certification in Ayurveda, John holds a bachelor's degree in mathematics from Harvard University.
John enjoys sharing Ayurveda within the context of his Catholic roots, and finds Ayurveda gives him an opportunity to participate in the healing mission of the Church. Jesus expressed God's love by feeding and healing the sick. That kindness is the fundamental ministry of Ayurveda as well. Outside of work, John enjoys spending time with his wife and 6 kids, and pursuing his love of theology, philosophy, and language.
Comments & Impressions of 'Poppy Seed Sleepy Time Tea'
Do you like 'poppy seed sleepy time tea'? Why or why not? What makes it unique? Is there something you'd like to know about 'poppy seed sleepy time tea'?





(5.00 out of 5 stars) 2 ratings, 376 likes
Sign in to review this recipe
As a postpartum food, consider only if bowels are too loose. This won't be the first week or so! Yet the grounding, Vata pacifying benefits of these ingredients make this a special potion to keep in mind. Vata is so high after childbirth that even so sleep deprived, some mothers have trouble winding down when they get a chance.
-
Ysha Oakes, Albuquerque, NM
06-15-10
(
Reply
)
I can't have dairy so what do I do to sleep
-
ellen sucatre, Eastham, MA
09-20-14
(
Reply
)
Ellen, nondairy alternatives like coconut milk or almond milk would work great in this recipe!
-
Natalie Immel, Asheville, NC
09-22-14
(
Reply
)
Almond, rice or coconut milk will work.
-
Kimberly Kubicke, Asbury park, NJ





07-21-16
(
Reply
)
is the recipe asking for 3 or 4 teaspoons, or 3 quarter of a teaspoon?
-
Jordan, Lytham st. annes, AL
01-28-22
(
Reply
)
Hi Jordan, it's calling for three-quarters of a teaspoon!
-
Katie Clinton, Ferndale, sligo, AL





01-29-22
(
Reply
)