Save




5 ratings, 1887 likes
Customer Reviews
4.80 out of 5 stars
Sign in to review this recipe
"Hi Molly, often Yukon Gold / Golden Wonders are recommended for soups like this. The potato is what thickens the soup..."
-
Katie Clinton, Ferndale, sligo, AL





How to Make Potato Leek Soup with Fennel Seeds & Red Pepper Flakes
SERVINGS: 6
COOK TIME: 45 MINUTES
INGREDIENTS
SKILL LEVEL:
EASY
| | |
| --- | --- |
| 1 tsp | |
| 1 tbsp | |
| 1 c | |
| 4 whole | |
| 2 pinch | |
| 1/2 tsp | |
| 2 tbsp | |
| 6 c | |
PREPARATION OF THIS HEALTHY RECIPE
1. Heat 4 cups of water on high. Meanwhile, peel and chop potatoes into approximately 1 inch cubes. Add to the water and bring to a boil. Meanwhile, slice and chop the leeks into small bite size pieces.

2. Strain the potatoes after boiling for ten minutes. Save the water. Add 2c cool water to the potatoes (to cool them for the blender) and blend the potatoes along with the leeks. Pour back into the hot liquid and return to a boil. Add the remaining ingredients and simmer on low heat for twenty minutes.

3. Serve hot and garnish with cracked pepper and a pinch of red pepper flakes.
How Does This Ayurvedic Recipe Improve Wellness?
CLINICAL AYURVEDIC REVIEW
If "fresh bright green" had a taste, it would be Potato Leek Soup with Fennel Seeds. Smooth, rich and refined, this creamy soup is only made more enticing by the spicy sizzle of red pepper flakes.
Dairy-Free Creamy Soup
Cream based soups are a decadent dish that frequently leave upset tummies- not so in this case. Blended potatoes with just the right amount of sunflower oil create a base that is just as smooth and nourishing as those filled with heavy cream. This lighter style soup will have you feeling calm, nourished, and (here's the kicker...) gas free!
Easy to Digest for All
Potatoes, un-remedied by spices and cooking, cause gas and weight gain. They are naturally astringent, a unique quality among starches. Potatoes are also soothing and demulcent, making them useful for cooling inflammation in the GI tract. Potatoes alone can provoke Vata because of their astringency. Making a creamy soup (Vata's most beloved preparation) and adding warm spices like fennel helps Vata feel calm and symptom free.
Sweet and stimulating, fennel possesses a unique combination of warming and cooling qualities that stimulate the appetite before meals and facilitate digestion afterward. Ate a little too much and feel bloated? Was the food a tad too spicy? Fennel relieves gas and bloating; it also functions to reduce burping, acid reflux, and alleviate nausea and indigestion. Fennel improves the digestive fire (agni) by stimulating blood flow to the stomach.
Improved Circulation
Feel warm and relaxed thanks to Potato Leek Soups spice mixture. Pungent red and black peppers stimulate the heart to improve circulation via vasodilation. They destroy mucous in the digestive tract and sinuses. Black pepper is a carminative (expels gas) and warms cold Vata digestion. Red pepper flakes take the heat to a whole new level- they are very hot and pungent! Alone, they are too intense for most Vata and Pitta people. However, combined with cool potatoes and fennel, red pepper adds welcome heat and excitement! If you find red pepper flakes to cause you to sweat profusely or feel jittery, use black pepper and ginger instead.
Relaxed Muscles
The very nature of soup is to give soothing relaxation to your mind, muscles, and digestion. The addition of fennel intensifies this effect. Like many aromatic herbs, fennel is effective in relaxing smooth muscle spasms. It specifically relieves bronchial spasms in the lungs, colic in the GI tract and uterine cramping, thereby helping with diverse conditions from asthma to menstrual cramps. Simply adding it to your food can bring sweet relief, making Potato Leek Soup a diverse remedy.
Discovered by Chef Mark Reinfled of Blossoming Lotus, HI (https://www.blossominglotus.com)
Reported by Alana Greenberg, an Ayurvedic Student from Santa Fe, NM.
AYURVEDA'S GUIDE TO VITALITY & WHOLESOME NOURISHMENT
Your Ayurvedic diet is tailored to your individual body and your specific imbalances. With an Ayurvedic diet you feel joy and satisfaction because what you are eating truly nourishes and balances you. Disease results from diets and lifestyles that are incompatible with your nature. By eating a personalized diet matched to your body, you experience optimal health. See How it Works.
Is Potato Leek Soup with Fennel Seeds & Red Pepper Flakes Good for My Ayurvedic Diet?
Find out by taking this
free, easy quiz
. You'll learn your body type, and whether 'Potato Leek Soup with Fennel Seeds & Red Pepper Flakes' is a good fit. Complete the basic quiz in 1 minute, or go deeper with additional quizzes at your own leisure to learn more about your body.
See a complete list of
all biocharacteristics
.
INCREASES

Increases These Biocharacteristics (Gunas)

Functional Ayurveda helps you assess imbalances through 20 main

biocharacteristics (gunas)

. Aggravating these characteristics weakens your body and causes imbalance. By knowing which characteristics are habitually imbalanced in your body, you will be able to identify and correct imbalances before you get sick. Every characteristic has an opposite which balances it (i.e. hot balances cold). You restore balance by favoring diet and lifestyle choices that increase the opposite characteristic.

TASTES

The 6 Tastes

Taste is used to sense the most basic properties and effects of food. Each taste has a specific medicinal effect on your body. Cravings for food with certain tastes indicate your body is craving specific medicinal results from food. Taste is experienced on the tongue and represents your body's reaction to foods. Sweet taste causes physical satisfaction and attraction whereas bitter taste causes discomfort and aversion. Kapha should use less sweet taste while Vata and Pitta would benefit from using more sweet taste. One of the first signs of illness is that your taste and appetite for food changes. The six tastes are sweet, sour, salty, pungent, bitter, and astringent. Do you crave foods with any of the tastes below?

PUNGENT

ABOUT PUNGENT BIOCHARACTERISTIC

Pungency is characterized by irritation, or sharp, spicy foods that irritate the mouth such as black pepper.

DOSHAS

The Three Doshas / Body Types

According to the

biocharacteristic theory of medicine

, people tend to get sick, over and over again, due to habitual causes and imbalances that are unique to the person. Your body type summarizes this tendency, showing you the 'type' of conditions and imbalances that frequently challenge your health & wellness. Using body type, you can also identify remedies likely to improve your strength and resiliency. Your body type identifies physical and mental characteristics as well as your personal strengths and weaknesses. The calculation of your body type is based on your medical history.

The 3 functional body types (doshas), are Catabolic (Vata), Metabolic (Pitta), and Anabolic (Kapha). Catabolic individuals tend to break down body mass into energy. They are easily stimulated, hyperactive, underweight and dry. Metabolic individuals tend to burn or use energy. They tend to be rosy-cheeked, easily irritated, focused, driven, and easily inflamed. Anabolic individuals tend to store energy as body mass. If they store too much energy, they could gain weight easily and have congestion. Anabolic people tend to be stable and grounded.

Medicinal Benefits, Uses & Herbal Actions of Potato Leek Soup with Fennel Seeds & Red Pepper Flakes

Experiences are Personal

Experiences vary according to the person and constitution. Individual results may vary. The list of herbal-actions below has not be approved by the FDA and should not be used to treat a medical condition.
Foods with a Similar Nature to Potato Leek Soup with Fennel Seeds & Red Pepper Flakes
Herb Supplements with a Similar Nature to Potato Leek Soup with Fennel Seeds & Red Pepper Flakes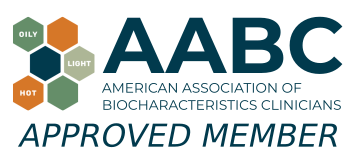 Joyful Belly is a recognized school of biocharacteristics medicine.
Eat Well for Life With Ayurveda: Balance Your Dosha
Love our recipes? Discover how to balance your diet for only $35 with this popular short course. GET THE ECOURSE
About the Author
John Immel, the founder of Joyful Belly, teaches people how to have a healthy diet and lifestyle with
Ayurveda biocharacteristics
. His approach to Ayurveda is clinical, yet exudes an ease which many find enjoyable and insightful. John also directs Joyful Belly's
School of Ayurveda
, offering professional clinical training in Ayurveda for over 15 years.
John's interest in Ayurveda and specialization in digestive tract pathology was inspired by a complex digestive disorder acquired from years of international travel, as well as public service work in South Asia. John's commitment to the detailed study of digestive disorders reflects his zeal to get down to the roots of the problem. His hope and belief in the capacity of each & every client to improve their quality of life is nothing short of a personal passion. John's creativity in the kitchen and delight in cooking for others comes from his family oriented upbringing. In addition to his certification in Ayurveda, John holds a bachelor's degree in mathematics from Harvard University.
John enjoys sharing Ayurveda within the context of his Catholic roots, and finds Ayurveda gives him an opportunity to participate in the healing mission of the Church. Jesus expressed God's love by feeding and healing the sick. That kindness is the fundamental ministry of Ayurveda as well. Outside of work, John enjoys spending time with his wife and 6 kids, and pursuing his love of theology, philosophy, and language.
Comments & Impressions of 'Potato Leek Soup With Fennel Seeds & Red Pepper Flakes'
Do you like 'potato leek soup with fennel seeds & red pepper flakes'? Why or why not? What makes it unique? Is there something you'd like to know about 'potato leek soup with fennel seeds & red pepper flakes'?




(4.80 out of 5 stars) 5 ratings, 1887 likes
Sign in to review this recipe
This is absolutely delicious. A great winter soup. I love it!
-
Alaina, Santa barbara, CA





02-19-13
(
Reply
)
I was hesitant to try this, because of the fennel, but I am so glad I did! The only thing I did different was use a little less water, so I could finish the soup off with a little half and half. It is wonderful, I add to stop myself from eating the whole pot!
-
Cora Wilfinger, Manitowoc, WI





09-18-16
(
Reply
)
Very good cold-weather meal. I don't usually eat potatoes, so this is a nice addition to my diet. I didn't have sunflower oil, so I used mustard oil (kahpha friendly) instead. I was worried it would be a little bland, but it came out perfect. Didn't change a thing.
-
Crystal Garland, Tucson, AZ





11-03-19
(
Reply
)
This recipe calls for 4 potatoes, what kind and what size?
-
Molly Long, Jackson, WY
10-11-20
(
Reply
)
Hi Molly, often Yukon Gold / Golden Wonders are recommended for soups like this. The potato is what thickens the soup so if you rather a thinner batch then small potatoes would be best. If you like it more substantial, then medium would work. Enjoy your soup!
-
Katie Clinton, Ferndale, sligo, AL





10-16-20
(
Reply
)
I am confused -- do the 2 cups of cool water go into the blender with the potatoes and leeks or not? Thanks, Emily
-
Emily, Batavia
03-13-21
(
Reply
)
Yes the cool water can be added to the blender with the potatoes to give a smoother consistency!