RAW ZUCCHINI NOODLES WITH BASIL & AVOCADO SAUCE

Save




6 ratings, 1029 likes
Customer Reviews
4.50 out of 5 stars
Sign in to review this recipe
"I didn't have avocado on hand - so I tried to make the sauce like a pesto. I added in sunflowers seeds, purslane and..."
- Nina Riggle,
Williamsport
,
PA





How to Make Raw Zucchini Noodles with Basil & Avocado Sauce
SERVINGS: 4
PREP TIME: 15 MINUTES
COOK TIME: 15 MINUTES
INGREDIENTS
| | |
| --- | --- |
| 1 c | |
| 1 tbsp | |
| 1/2 whole | |
| 1 tbsp | |
| 1/4 tsp | |
| 3/4 c | |
| 4 c | |
PREPARATION OF THIS HEALTHY RECIPE
1. Wash your zucchinis well. With a julienne cutter or spiralizer, slice the zucchinis length-wise to create your noodles or "zoodles." You can also use a knife to cut noodle-width strips. Place them in a bowl and set aside.

2. In a blender, combine two whole avocados, your basil, parsley, lime juice, water, and salt. Blend on high until thoroughly smooth.

3. Combine your noodles with your sauce and toss. Garnish with fresh black pepper, fresh parsley, coconut flakes, nutritional yeast, pine nuts, or all of them! Enjoy!
How Does This Ayurvedic Recipe Improve Wellness?
CLINICAL AYURVEDIC REVIEW
A rich avocado sauce accompanies crispy zucchini and zesty basil in this fun summertime favorite. Conventional Alfredo pasta simply can't stand up to the fresh vital taste of raw zucchini noodles.You'll receive all the blessings of vegetables from the garden with this light and creamy option. Enjoy on a breezy patio for dinner or as a quick cool-down during lunch. Easy to prepare in under 5 minutes, you'll realize that healthy, gourmet options are truly possible.
Is Raw Food Good for Your Constitution?
Summer is the best time of year to enjoy raw foods. Your body naturally craves the freshness of raw foods this time of year - just in time for ripe garden vegetables! Raw food offers nutritional benefits but is more difficult to digest, often causing gas and bloating. If raw food gives you gas, the burden of toxicity caused by flatulence outweighs the nutritional benefits. Indigestible food is considered poison in Ayurveda, no matter how many vitamins and nutrients it contains. The measure of good food is not just its contents, but its interaction with your body. The real answer to the cooked vs raw debate depends on the digestive strength of the individual. Pitta people have the strongest digestive strength and can tolerate more raw foods than other doshas. Raw food is also relatively cooling, which makes it a good choice to pitta or in the summer time.
Among raw foods, zucchini and avocado are not terribly hard to digest when raw. Zucchini is easy to chew, mild and slightly sweet. Adding zesty lime and fragrant parsley to these raw foods further boosts your body's ability to digest and assimilate this uncooked dish.
Noodles in Disguise
Thinly-sliced raw zucchini feels like conventional wheat noodles if cut lengthwise. Make sure to skin and seed your zucchini for this recipe, and any time you plan on eating it raw because seeds are hard to digest. You can use a julienne cutter to do this, or use a spiralizer to give your noodles a sprightly quality.
Avocado
Few foods from the plant kingdom echo the heavy richness of fine cheeses, creams and butter as does the avocado. Avocado melts in your mouth like brie or ice cream, and provides the creaminess that most associate exclusively with dairy, but is actually an oily berry. Although Avocado is unusually high in fats, it has no cholesterol and is an excellent choice for those wanting to lose weight. Officially it's on the list of foods for kapha types to avoid. However, avocado can be a very satisfying replacement for butter, cheese, and even creamy desserts, moderating your appetite for these less-healthy foods. Plus, it provides the healthy fats your body needs, essential Omega 3's and 6's which are necessary for a healthy metabolism. This buttery green fruit is also packed with vitamins, minerals and even complete proteins.
Fresh Basil and Parsley
Pluck a few leaves of fresh basil or parsley from your yard and crumble their delicate leaves against your palm. Smelling the bright aroma, toss the leaves into the blender with your avocado and add flair to your sauce. These digestives, along with the avocado and lime, create a synergistic combination that cools your blood. This light recipe is especially good on a hot summer day when the environmental heat brings forth a sluggish appetite or irritated GI tract.
AYURVEDA'S GUIDE TO VITALITY & WHOLESOME NOURISHMENT
Your Ayurvedic diet is tailored to your individual body and your specific imbalances. With an Ayurvedic diet you feel joy and satisfaction because what you are eating truly nourishes and balances you. Disease results from diets and lifestyles that are incompatible with your nature. By eating a personalized diet matched to your body, you experience optimal health. See How it Works.
Is Raw Zucchini Noodles with Basil & Avocado Sauce Good for My Ayurvedic Diet?
Find out by taking this
free, easy quiz
. You'll learn your body type, and whether 'Raw Zucchini Noodles with Basil & Avocado Sauce' is a good fit. Complete the basic quiz in 1 minute, or go deeper with additional quizzes at your own leisure to learn more about your body.
See a complete list of
all biocharacteristics
.
INCREASES

Increases These Biocharacteristics (Gunas)

Functional Ayurveda helps you assess imbalances through 20 main

biocharacteristics (gunas)

. Aggravating these characteristics weakens your body and causes imbalance. By knowing which characteristics are habitually imbalanced in your body, you will be able to identify and correct imbalances before you get sick. Every characteristic has an opposite which balances it (i.e. hot balances cold). You restore balance by favoring diet and lifestyle choices that increase the opposite characteristic.

EASY

ABOUT EASY BIOCHARACTERISTIC

Easy refers to anything easy to digest, or digests quickly.

LIQUEFIED

ABOUT LIQUEFIED BIOCHARACTERISTIC

Substances that thin fluids (lower viscosity of blood plasma). These may include blood thinners or mucolytic herbs.

COLD

ABOUT COLD BIOCHARACTERISTIC

Cold refers to anything that reduces body temperature, metabolism, and blood flow.

DOSHAS

The Three Doshas / Body Types

According to the

biocharacteristic theory of medicine

, people tend to get sick, over and over again, due to habitual causes and imbalances that are unique to the person. Your body type summarizes this tendency, showing you the 'type' of conditions and imbalances that frequently challenge your health & wellness. Using body type, you can also identify remedies likely to improve your strength and resiliency. Your body type identifies physical and mental characteristics as well as your personal strengths and weaknesses. The calculation of your body type is based on your medical history.

The 3 functional body types (doshas), are Catabolic (Vata), Metabolic (Pitta), and Anabolic (Kapha). Catabolic individuals tend to break down body mass into energy. They are easily stimulated, hyperactive, underweight and dry. Metabolic individuals tend to burn or use energy. They tend to be rosy-cheeked, easily irritated, focused, driven, and easily inflamed. Anabolic individuals tend to store energy as body mass. If they store too much energy, they could gain weight easily and have congestion. Anabolic people tend to be stable and grounded.

HAS THE FOLLOWING

Subtaste:


Bland

BLAND

Bland means doesn't have much taste. In Chinese medicine, bland taste refers to afood without little macronutrients, such as cabbage, radish or bok choy.

Medicinal Benefits, Uses & Herbal Actions of Raw Zucchini Noodles with Basil & Avocado Sauce

Experiences are Personal

Experiences vary according to the person and constitution. Individual results may vary. The list of herbal-actions below has not be approved by the FDA and should not be used to treat a medical condition.
Foods with a Similar Nature to Raw Zucchini Noodles with Basil & Avocado Sauce
Herb Supplements with a Similar Nature to Raw Zucchini Noodles with Basil & Avocado Sauce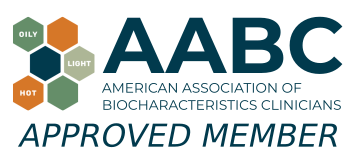 Joyful Belly is a recognized school of biocharacteristics medicine.
Eat Well for Life With Ayurveda: Balance Your Dosha
Love our recipes? Discover how to balance your diet for only $35 with this popular short course. GET THE ECOURSE
About the Author
John Immel, the founder of Joyful Belly, teaches people how to have a healthy diet and lifestyle with
Ayurveda biocharacteristics
. His approach to Ayurveda is clinical, yet exudes an ease which many find enjoyable and insightful. John also directs Joyful Belly's
School of Ayurveda
, offering professional clinical training in Ayurveda for over 15 years.
John's interest in Ayurveda and specialization in digestive tract pathology was inspired by a complex digestive disorder acquired from years of international travel, as well as public service work in South Asia. John's commitment to the detailed study of digestive disorders reflects his zeal to get down to the roots of the problem. His hope and belief in the capacity of each & every client to improve their quality of life is nothing short of a personal passion. John's creativity in the kitchen and delight in cooking for others comes from his family oriented upbringing. In addition to his certification in Ayurveda, John holds a bachelor's degree in mathematics from Harvard University.
John enjoys sharing Ayurveda within the context of his Catholic roots, and finds Ayurveda gives him an opportunity to participate in the healing mission of the Church. Jesus expressed God's love by feeding and healing the sick. That kindness is the fundamental ministry of Ayurveda as well. Outside of work, John enjoys spending time with his wife and 6 kids, and pursuing his love of theology, philosophy, and language.
Comments & Impressions of 'Raw Zucchini Noodles With Basil & Avocado Sauce'
Do you like 'raw zucchini noodles with basil & avocado sauce'? Why or why not? What makes it unique? Is there something you'd like to know about 'raw zucchini noodles with basil & avocado sauce'?




(4.50 out of 5 stars) 6 ratings, 1029 likes
Sign in to review this recipe
I was very excited to try this recipe, but disappointed, it was very bland, my husband did not like it at all.
-
Jamie, Austin, TX



07-11-19
(
Reply
)
I didn't have avocado on hand - so I tried to make the sauce like a pesto. I added in sunflowers seeds, purslane and lambs quarter from my garden. I put this in the fridge and let it sit for an hour, it did oxidize a bit and turned a bit brown. Next time I will wait and do it all fresh.
-
Nina Riggle, Williamsport, PA





07-23-19
(
Reply
)
I substituted my raw zucchini noodles. I am obsessed with the avocado sauce. Creamy and satisfying!
-
Kaila Vallis





11-02-20
(
Reply
)
So glad you're enjoying!
-
Katie Clinton, Ferndale, sligo, AL





11-03-20
(
Reply
)
This was super tasty but the next time I make it i would use 1 avocado and greatly increase the amount of basil and lime. I would also add the cashews/pistachios into the blender or food processor to get a pesto texture. I also sautéed the zucchini noodles for a minute or two.
-
Ann, Greenville




07-18-21
(
Reply
)
Sounds delicious Ann, let us know how that goes!
Very light and creamy. Great for a summers day
-
Dawn




01-21-23
(
Reply
)