RUSTIC PEACH SORBET WITH ROSEMARY OIL

Save
Sign in to review this recipe
171 likes
How to Make Rustic Peach Sorbet with Rosemary Oil
SERVINGS: 4
PREP TIME: 10 MINUTES
COOK TIME: 3 MINUTES
INGREDIENTS
| | |
| --- | --- |
| 2 tbsp | |
| 1 whole | |
| 1 tbsp | |
| 6 whole | |
| 1 tbsp | |
PREPARATION OF THIS HEALTHY RECIPE
Peach Sorbet

Store-bought peach sorbet will be delicious. For more ambitious dessert-makers, here is a recipe for homemade sorbet:

1. Chill peaches in the fridge, pit and chop. For those who prefer refined texture, peel the peaches. If you are a lover of the sensual rustic, leave the peel on for a layer of complexity. Juice the lemon.

2. Add peaches, lemon juice, honey and 3/4 cup of water to your blender. Puree until whipped and smooth.

3. If you have an ice cream maker, pour peach puree into the ice cream makers cylinder and follow manufacturers instructions. If you don't have one at home, simply pour peach puree into a tupperware or pyrex container with a well sealing lid and place in the freezer. Check the ice cream after about 2.5 hours when it is almost frozen. Pull out the bowl and whip with a spoon vigorously. Put it back in the freezer and repeat mixing each 10 minutes frozen.


Rosemary Infused Olive Oil
The finishing touch is Rosemary Infused Olive Oil, drizzled lightly over your sorbet. Although you only need about 1 tablespoon to use as the garnish, might as well use the time to make a whole batch of Rosemary Oil! This versatile oil is perfect for drizzling on vegetables, meats and fish, or as a salad dressing ingredient. Plus, it looks beautiful on the counter!

Stovetop Method:
1. Simmer 2 cups of olive oil with 6-8 sprigs of rosemary in a saucepan over low heat for 10 minutes.

2. Transfers rosemary to a bottle or jar, then pour in the oil.

Windowsill Method:
1. Combine 1 cups of olive oil with 6-8 sprigs of rosemary in a mason jar.

2. Place on a sunny windowsill and let it sit for 3-4 days.
How Can This Ayurvedic Recipe Make You Feel Great?
AYURVEDIC ANALYSIS
The hearty warmth of rosemary olive oil is a stirring contrast to the bright and cheery essence of peach in this dashing adaption of peaches & cream. The aromatic rosemary is sharp & full of invigorating passion. It's warmth collides vividly with the refreshing peach sorbet, whose rosy hue offers plush sweetness. The melange of sparkling peach and green rosemary draws your senses to rustic Tuscany, where the dry heat of the countryside slows the pace of life. As you indulge, watch as your mind sets sail to the foothills of Florence. One bite will fill you with the feeling that "everything's perfect, just right, like a peach."
Soothing Balm for Hay-Fever
A cold peach sorbet offers soothing relief to the back of your throat when it is hot & irritated. As ragweed starts to irritate your throat during the late summer allergy season, one of the best ways to reduce your sensitivity to fall pollen is, surprisingly, good bowel health & regular elimination. Stools harden in August as temperatures drop. You might notice more gas and bloating than during other months of the year.

Fall gas & bloating is the root of your allergic sensitivity. Gas and bloating is a sign of fermentation by bacteria, which release toxins in your blood that irritate mucus membranes, and overstimulate your immune system. This irritation and hypersensitivty of your immune system, combined with pollen in the air, is a perfect storm in the sinuses. Cold sorbet is a salve for your throat when inflamed. Peaches are so easy to digest that they are often pureed and given to babies.

As the sourness in a peach makes the mouth juicy, it also makes the digestive tract juicy, encouraging smoother, softer stools and easy elimination. The high fiber content of peaches, plus the added slick lubrication offered by olive oil further encourage easy bowel movement.
Enliven Your Heavy Mind
Pungent and slightly bitter, rosemary is a choice herb for ailments of kapha dosha. Rosemary is traditionally used to improve memory by stimulating the central nervous system. Rosemary invigorates blood and lymph circulation, useful in low blood pressure, sluggishness and helping fatigued muscles feel light once again. Pick rosemary fresh from the garden (or roadside!) and steep in a mason jar of olive oil. A beam of summer sunshine will gently coax the spicey aroma from rosemary into the oil for a delicately pungent yet rich flavor. Rosmarinus, deriving from the latin "dew" (ros) and "sea" (marinus), means "dew of the sea". Rosemary grows in the arid Mediterranean pastures of Greece and Italy and, as its name implies, it can survive on the humidity carried to its leaves by the sea breeze. A drizzle of rosemary infused olive oil is the final touch on this Italian inspired recipe.
Peach Sorbet's Effect by Body Type
Dry Vata feels nurtured by sweet peaches & olive oil while being warmed and relaxed by rosemary. This recipe will please pitta with its creamy luxurious texture and decadent, high-class sensibilities. Pitta's often have sensitive eyes. The high keratin content of peaches will nourish the sharp vision of pitta dosha, easing tension. The liver-nourishing and cleansing properties of this recipe will soften the sharpness of a pitta mind. Pitta should also take caution, as the heat of rosemary and peaches can also overstimulate them. Kapha, who usually discovers a little extra mucus in the sinuses the morning after a sweet treat, will relish our Rustic Peach Sorbet with Rosemary Olive Oil. The warming quality of peach is accented by pungent rosemary. Dairy-free and utilizing the sweetness of heating honey, here's a dessert that you can believe in!

WHY EAT AN AYURVEDIC DIET?
Eating Ayurvedically makes you feel nourished and energized. An Ayurvedic diet is tailored to your individual body type and the specific imbalances you are working with at any given time. Ayurveda shows you your specific body type's needs and what should be favored in your Ayurvedic menu. Watch as you eat less but feel more satisfied because what you are eating truly nourishes you. Since Ayurveda believes all disease begins in the digestive tract, food is your first medicine. By eating a healthy diet that's ideal for your body, you experience optimal health.
Is Rustic Peach Sorbet with Rosemary Oil Good for My Ayurvedic Diet?
Find out by taking this
free, easy quiz
. You'll learn your body type, and whether Rustic Peach Sorbet with Rosemary Oil is a good fit for your body type. Time to complete: approximately 1 minute.
AYURVEDIC MEDICINAL BIOCHARACTERISTICS
What is the biocharacteristic theory of medicine?
INCREASES

Increases These Biocharacteristics (Gunas)

Functional Ayurveda helps you assess imbalances through 20 main

biocharacteristics (gunas)

. Aggravating these characteristics weakens your body and causes imbalance. By knowing which characteristics are habitually imbalanced in your body, you will be able to identify and correct imbalances before you get sick. Every characteristic has an opposite which balances it (i.e. hot balances cold). You restore balance by favoring diet and lifestyle choices that increase the opposite characteristic.

TASTES

The 6 Tastes

Taste is used to sense the most basic properties and effects of food. Each taste has a specific medicinal effect on your body. Cravings for food with certain tastes indicate your body is craving specific medicinal results from food. Taste is experienced on the tongue and represents your body's reaction to foods. Sweet taste causes physical satisfaction and attraction whereas bitter taste causes discomfort and aversion. Kapha should use less sweet taste while Vata and Pitta would benefit from using more sweet taste. One of the first signs of illness is that your taste and appetite for food changes. The six tastes are sweet, sour, salty, pungent, bitter, and astringent. Do you crave foods with any of the tastes below?

ASTRINGENT

ABOUT ASTRINGENT BIOCHARACTERISTIC

Astringency is characterized by constriction, drawing together, or drying.

BITTER

ABOUT BITTER BIOCHARACTERISTIC

Bitter is disagreeable and stimulating rejection, and a strong taste often associated with black coffee, dark chocolate, and most salad greens.

PUNGENT

ABOUT PUNGENT BIOCHARACTERISTIC

Pungency is characterized by irritation, or sharp, spicy foods that irritate the mouth such as black pepper.

DOSHAS

The Three Doshas / Body Types

According to the

biocharacteristic theory of medicine

, people tend to get sick, over and over again, due to habitual causes and imbalances that are unique to the person. Your body type summarizes this tendency, showing you the 'type' of conditions and imbalances that frequently challenge your health & wellness. Using body type, you can also identify remedies likely to improve your strength and resiliency. Your body type identifies physical and mental characteristics as well as your personal strengths and weaknesses. The calculation of your body type is based on your medical history.

The 3 functional body types (doshas), are Catabolic (Vata), Metabolic (Pitta), and Anabolic (Kapha). Catabolic individuals tend to break down body mass into energy. Metabolic individuals tend to burn or use energy. Anabolic individuals tend to store energy as body mass. Catabolic people tend to be easily stimulated, hyperactive, underweight and dry. Metabolic people tend to be rosy-cheeked, easily irritated, focused, driven, and easily inflamed. Anabolic people are heavy, stable and grounded, but if they store too much energy, they could gain weight easily and have congestion.

HAS THE FOLLOWING

Effect:


Rajasic

RAJASIC

Rajasic foods stimulate desire or nervous energy. Red meat, high protein food, garlic and onions stimulate desire. Rajasic foods include chili peppers, coffee, and anything that stimulates movement.

,

Alkalizing

ALKALIZING

An herb or food that makes the urine more alkaline (higher pH). This herbal action can be helpful for a number of inflammatory conditions.

,

Ojas

OJAS

Ojas is the essence of healthy tissue, immunity, stable energy and happiness. Substances that improve ojas are recommended after long-term illness, debility, emotional and physical trauma, and even sadness.


Type:
Oils, Fruits
MEDICINAL PROPERTIES

Experiences are Personal
Experiences vary according to the person and constitution. Individual results may vary. The list of herbal-actions below has not be approved by the FDA and should not be used to treat a medical condition.
Here are the herbal actions of Rustic Peach Sorbet with Rosemary Oil:
Quenches thirst
QUENCHES-THIRST
An herb or substance that relieves thirst.
Stimulates energy
STIMULATES-ENERGY
This category groups thyroid and adrenal stimulating herbs.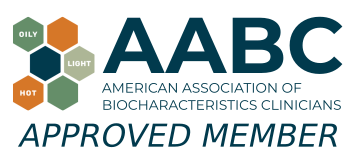 Joyful Belly is a recognized school of biocharacteristics medicine.
Eat Well for Life With Ayurveda: Balance Your Dosha
Love our recipes? Discover how to balance your diet for only $35 with this popular short course. GET THE ECOURSE
About the Author
John Immel, the founder of Joyful Belly, teaches people how to have a healthy diet and lifestyle with Ayurveda. His approach to Ayurveda exudes a certain ease, which many find enjoyable and insightful. John also directs Joyful Belly's
School of Ayurveda
, which specializes in digestive tract pathology & Ayurvedic nutrition. John and his wife Natalie recently published
Explore Your Hunger: A Guide to Hunger, Appetite & Food
.
John's interest in Ayurveda and digestive tract pathology was inspired by a complex digestive disorder acquired from years of international travel, including his public service work in South Asia. John's commitment to the detailed study of digestive disorders reflects his zeal to get down to the roots of the problem. His hope and belief in the capacity of each & every client to improve their quality of life is nothing short of a personal passion. John's creativity in the kitchen and delight in cooking for others comes from his family oriented upbringing. In addition to his certification in Ayurveda, John holds a bachelor's degree in mathematics from Harvard University.
John enjoys sharing Ayurveda within the context of his Catholic roots, and finds Ayurveda gives him an opportunity to participate in the healing mission of the Church. Jesus expressed God's love by feeding and healing the sick. That kindness is the fundamental ministry of Ayurveda as well.