Save
Sign in to review this recipe
67 likes
How to Make Scalloped Parsnip
SERVINGS: 4
PREP TIME: 10 MINUTES
COOK TIME: 70 MINUTES
INGREDIENTS
| | |
| --- | --- |
| 1 c | |
| 2 clove | |
| 3 tbsp | |
| 2 c | |
| 1 tsp | |
| 1 tsp | |
| 1/3 c | |
| 1/2 c | |
PREPARATION OF THIS HEALTHY RECIPE
Use white onions for best results


Preheat oven to 360F

Heat 3 tablespoons of ghee in a pan and add chopped onions and garlic. Fry gently for about 5 minutes on a medium heat

Take 2 sprigs of rosemary and 10 sage leaves, chop finely and add to the onions and garlic. Cook for another 3-4 minutes and set aside

Wash, peel and prepare parsnip by cutting into thin slices

Spread half the onion and herb mixture into the base of a shallow baking dish and layer half the parsnip neatly on top

Repeat by adding the remaining onion and herb mixture and another layer of parsnip. Thinly coat the top of the dish with a small amount of ghee

Add some sliced sweet apple

Chop 50g of walnuts and sprinkle on top

Add 4 sprigs of rosemary (optional)

Cover with tin foil and bake for 50 minutes or until parsnip soft. Then heat under the grill for 10-15 minutes to gently brown

Replace the roasted rosemary with fresh sprigs before serving (optional)

How Can This Ayurvedic Recipe Make You Feel Great?
AYURVEDIC ANALYSIS
Hearty Root Vegetable
The humble parsnip is a hearty and nutritious root vegetable often cast aside in favor of the more popular carrots, sweet potato or squash. Don't let other more brightly colored plants distract you from the parsnip. It's earthy sweet taste and versatility means it's a perfect springboard for creative cooking. Combined with onions and garlic in this recipe, a satisfying savory dish remains.

The warm, heavy and unctuous qualities of root vegetables nourishes, calms and sedates an aggravated Vata, literally keeping them grounded or 'rooted'. Historically, parsnips were often used as a meat substitute in times of fasting with good reason - an inexpensive, easily accessible and nutritionally dense option.
Cleansing
Parsnips are considered a 'cleansing' vegetable in Ayurveda. They pass the dietary fiber test with top marks, containing high quantities of soluble fiber. This encourages healthy and regular elimination of wastes, and can also contribute to lowering cholesterol levels, balancing blood sugars, and reducing the chance of developing diabetes.

A low-calorie option but high in starch content, parsnips are ideal for weight loss. We feel fuller for longer after munching on them, and are less likely to grab snacks throughout the day. In Ayurveda, nutrient rich, warm foods that limit snacking help support our metabolic and digestive functioning known as Agni.

When metabolism is working optimally, our bodies become more efficient fat burners, a win-win in the weight loss category! The drying and warming qualities of parsnip are also fitting for those looking to do an internal spring cleanse. Comforting and satisfying, this is a great guilt-free food to enjoy when cravings for a hearty meal hit.
Lymphatic Cleansing & Reduces Water Weight
If you suffer from puffy skin, stagnant fluids, or edema, the diuretic nature of parsnip combined with the warming qualities of rosemary, sage, and garlic promotes sweating and blood flow to the skin. This allows the body to flush excess water retention and reduce other cold conditions related to Kapha dosha, including managing the risk of obesity. This flushing, diuretic property is due to high amounts of potassium which also may be useful in cases of high blood pressure levels.
To top it off, sage's bitterness compliments the lymphatic cleansing nature of this recipe perfectly. This mixture of cleansing properties and heartiness is part of what makes parsnip so unique.
Boost your Mood
Parsnip contains high levels of folate which can be linked to lower levels of depression. This recipe also stimulates digestive metabolism (Agni) due to its warming qualities teamed with the bitter and pungent tastes associated with parsnip and rosemary. This heat also opens up circulation, bringing you energy and a sense of alertness to the body and mind. This combination altogether lifts the mood, especially on cold and wet days. These properties are supported by the aromatic effect of rosemary. Like most aromatic herbs, it's a nervine that soothes and relaxes nerve tissue and muscles. It works as an antispasmodic herb, releasing tension from the body. When you come home from a stressful day at work, let this meal aid your relaxation.
Warming Walnuts
Nuts, like root vegetables, are generally heavy in nature but with oily qualities too. For those with weak Agni (digestive strength), nuts can be a little difficult to digest. Teaming nuts with digestive herbs, like in this recipe, allows our gut to process and absorb the nutrients more efficiently.

The nut of choice in this case is walnut, rich in taste with warming and energizing properties. Chop some up and sprinkle on top before baking to add that crunchy texture. Roasting walnuts in this way helps break down tannic acids which can be irritating to some. Slices of sweet apple add the final piece to this delicious puzzle and add to the rustic country style of the dish. For those with weaker digestion, avoid these slices of apple because they are a challenging food combination.
Enjoy!
These scalloped parsnips can be enjoyed by almost everyone in Ayurvedic terms. It's a great vegetarian option to serve with some green vegetables on the side, or alongside steamed chicken or fish for meat eaters. Vegans can replace the ghee with coconut oil.
WHY EAT AN AYURVEDIC DIET?
Eating Ayurvedically makes you feel nourished and energized. An Ayurvedic diet is tailored to your individual body type and the specific imbalances you are working with at any given time. Ayurveda shows you your specific body type's needs and what should be favored in your Ayurvedic menu. Watch as you eat less but feel more satisfied because what you are eating truly nourishes you. Since Ayurveda believes all disease begins in the digestive tract, food is your first medicine. By eating a healthy diet that's ideal for your body, you experience optimal health.
Is Scalloped Parsnip Good for My Ayurvedic Diet?
Find out by taking this
free, easy quiz
. You'll learn your body type, and whether Scalloped Parsnip is a good fit for your body type. Time to complete: approximately 1 minute.
AYURVEDIC MEDICINAL BIOCHARACTERISTICS
What is the biocharacteristic theory of medicine?
INCREASES

Increases These Biocharacteristics (Gunas)

Functional Ayurveda helps you assess imbalances through 20 main

biocharacteristics (gunas)

. Aggravating these characteristics weakens your body and causes imbalance. By knowing which characteristics are habitually imbalanced in your body, you will be able to identify and correct imbalances before you get sick. Every characteristic has an opposite which balances it (i.e. hot balances cold). You restore balance by favoring diet and lifestyle choices that increase the opposite characteristic.

TASTES

The 6 Tastes

Taste is used to sense the most basic properties and effects of food. Each taste has a specific medicinal effect on your body. Cravings for food with certain tastes indicate your body is craving specific medicinal results from food. Taste is experienced on the tongue and represents your body's reaction to foods. Sweet taste causes physical satisfaction and attraction whereas bitter taste causes discomfort and aversion. Kapha should use less sweet taste while Vata and Pitta would benefit from using more sweet taste. One of the first signs of illness is that your taste and appetite for food changes. The six tastes are sweet, sour, salty, pungent, bitter, and astringent. Do you crave foods with any of the tastes below?

PUNGENT

ABOUT PUNGENT BIOCHARACTERISTIC

Pungency is characterized by irritation, or sharp, spicy foods that irritate the mouth such as black pepper.

BITTER

ABOUT BITTER BIOCHARACTERISTIC

Bitter is disagreeable and stimulating rejection, and a strong taste often associated with black coffee, dark chocolate, and most salad greens.

ASTRINGENT

ABOUT ASTRINGENT BIOCHARACTERISTIC

Astringency is characterized by constriction, drawing together, or drying.

DOSHAS

The Three Doshas / Body Types

According to the

biocharacteristic theory of medicine

, people tend to get sick, over and over again, due to habitual causes and imbalances that are unique to the person. Your body type summarizes this tendency, showing you the 'type' of conditions and imbalances that frequently challenge your health & wellness. Using body type, you can also identify remedies likely to improve your strength and resiliency. Your body type identifies physical and mental characteristics as well as your personal strengths and weaknesses. The calculation of your body type is based on your medical history.

The 3 functional body types (doshas), are Catabolic (Vata), Metabolic (Pitta), and Anabolic (Kapha). Catabolic individuals tend to break down body mass into energy. Metabolic individuals tend to burn or use energy. Anabolic individuals tend to store energy as body mass. Catabolic people tend to be easily stimulated, hyperactive, underweight and dry. Metabolic people tend to be rosy-cheeked, easily irritated, focused, driven, and easily inflamed. Anabolic people are heavy, stable and grounded, but if they store too much energy, they could gain weight easily and have congestion.

HAS THE FOLLOWING

Effect:

Type:
Roots
Contains:
Allergens, Tree Nuts
Element:

Subtaste:

Nutrient:
Potassium, Fats
Tissue (dhatu):

Moves Energy:

MEDICINAL PROPERTIES

Experiences are Personal
Experiences vary according to the person and constitution. Individual results may vary. The list of herbal-actions below has not be approved by the FDA and should not be used to treat a medical condition.
Here are the herbal actions of Scalloped Parsnip: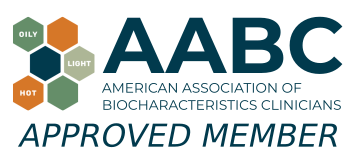 Joyful Belly is a recognized school of biocharacteristics medicine.
Eat Well for Life With Ayurveda: Balance Your Dosha
Love our recipes? Discover how to balance your diet for only $35 with this popular short course. GET THE ECOURSE
About the Author
John Immel, the founder of Joyful Belly, teaches people how to have a healthy diet and lifestyle with Ayurveda. His approach to Ayurveda exudes a certain ease, which many find enjoyable and insightful. John also directs Joyful Belly's
School of Ayurveda
, which specializes in digestive tract pathology & Ayurvedic nutrition. John and his wife Natalie recently published
Explore Your Hunger: A Guide to Hunger, Appetite & Food
.
John's interest in Ayurveda and digestive tract pathology was inspired by a complex digestive disorder acquired from years of international travel, including his public service work in South Asia. John's commitment to the detailed study of digestive disorders reflects his zeal to get down to the roots of the problem. His hope and belief in the capacity of each & every client to improve their quality of life is nothing short of a personal passion. John's creativity in the kitchen and delight in cooking for others comes from his family oriented upbringing. In addition to his certification in Ayurveda, John holds a bachelor's degree in mathematics from Harvard University.
John enjoys sharing Ayurveda within the context of his Catholic roots, and finds Ayurveda gives him an opportunity to participate in the healing mission of the Church. Jesus expressed God's love by feeding and healing the sick. That kindness is the fundamental ministry of Ayurveda as well.