Save



1 rating, 550 likes
Customer Reviews
3.00 out of 5 stars
Sign in to review this recipe
How to Make Sesame Seed Treats with Ginger & Ghee
SERVINGS: 4
PREP TIME: 5 MINUTES
COOK TIME: 0 MINUTES
INGREDIENTS
| | |
| --- | --- |
| 2 tbsp | |
| 1/4 tsp | |
| 2 tsp | |
| 2 tbsp | |
PREPARATION OF THIS HEALTHY RECIPE
1. Chill the ghee and sesame.

2. Place sugar into a small pot with 1/4c water. Boil the syrup down to 1 tbsp.

3. Remove from heat and add remaining ingredients.

4. Mix thoroughly and scoop into tablespoon sized balls. If the ghee is too soft, place the mixture in freezer for fifteen minutes before making into balls. Shown here garnished with a sliver of almond.
How Does This Ayurvedic Recipe Improve Wellness?
CLINICAL AYURVEDIC REVIEW
Rich and decadent to the tastes, this nutty morsel even delivers a delightful ginger zing. Don't let their small size fool you- this sweet treat is heavy and filling, making it a perfect small dessert or an energy packed bite on the hiking trails.
Warm up Your Winter
Sesame combines with ginger to warm you to your core on a cold night. Those who fear the bone-chilling temperature drop of winter will find great comfort in this healing dessert. Does it feel impossible to shake the icy cold? Sesame builds body heat and reinforces the blood - especially when mixed with a warming, stimulating pinch of ginger.
Renewed Energy and Strength
Ayurveda knows sesame is a strengthener. Its luscious, unctuous nature fortifies immunity, protects those with debility, and deeply feeds bodily tissue. Feel strong and vital through the cold months with this powerful treat. Feeling tired and dry from autumn until spring means that your body is exhausted and depleted. If this is the case, sesame seeds may be the food medicine for you! Their luscious, unctuous nature fortifies immunity, protects those with debility and deeply feeds bodily tissue. In Chinese Medicine, sesame seeds are said to invigorate the kidneys and adrenals, so those who feel rundown and exhausted will feel deeply replenished. They strengthen bones and teeth. The heavy, heartiness of sesame is balanced by ginger. Ginger ignites your digestive fire, so those with delicate digestion will be able to feel the full effect of strengthening sesame.
Recipe for Revitalization
In Ayurveda, when a food contains deeply nourishing qualities, it is called a rejuvenative, or rasayana. Sesame Seed Treats with Ginger Ghee have more than their fair share of rejuvenative ingredients. Sesame seeds and ghee both renew and replenish your body. Sesame promotes milk production in women, while sesame and ghee both energize the reproductive organs of women and men. These tiny seeds strengthen your bones and muscles. On an emotional level, they are even said to ignite your willpower.
Nerve Tonic
The seeds' high oil content lubricates and protects tissues, stabilizing with richness. A diet rich in sesame will moisturize the hair and skin. Suffer from constipation, or dry, pellet-like stool? The warming nature of sesame will promote better digestion and help lubricate the intestines. Ghee augments the richness of this recipe.
Sesame Spotlight
Sesame is native to sub- Saharan Africa and India. The golden or black sesame seed can miraculously grow in drought conditions. Ayurvedic knowledge says that the sesame's survivor nature imparts a special strength to those who use it for medicine.
Open Sesame
"Open sesame" was the secret password in the medieval Arabic adventure tale Ali Baba and the Forty Thieves. These magic words revealed a cave rich with treasures hidden by thieves. Sesame seeds and oil are a food treasure rich with myriad health benefits and the secret ingredient of many delicious recipes, making it easy to see how sesame became the essential password. History is rife with exaltations of this nutty seed. Assyrian legend says that sesame wine inspired gods to create the Earth. Romans ate the seeds mixed with honey for valor in battle; the women of ancient Babylon ate the same mixture to preserve youth and beauty. "Open sesame" may become your own personal password on the path to your most healthful self.
AYURVEDA'S GUIDE TO VITALITY & WHOLESOME NOURISHMENT
Your Ayurvedic diet is tailored to your individual body and your specific imbalances. With an Ayurvedic diet you feel joy and satisfaction because what you are eating truly nourishes and balances you. Disease results from diets and lifestyles that are incompatible with your nature. By eating a personalized diet matched to your body, you experience optimal health. See How it Works.
Is Sesame Seed Treats with Ginger & Ghee Good for My Ayurvedic Diet?
Find out by taking this
free, easy quiz
. You'll learn your body type, and whether 'Sesame Seed Treats with Ginger & Ghee' is a good fit. Complete the basic quiz in 1 minute, or go deeper with additional quizzes at your own leisure to learn more about your body.
See a complete list of
all biocharacteristics
.
INCREASES

Increases These Biocharacteristics (Gunas)

Functional Ayurveda helps you assess imbalances through 20 main

biocharacteristics (gunas)

. Aggravating these characteristics weakens your body and causes imbalance. By knowing which characteristics are habitually imbalanced in your body, you will be able to identify and correct imbalances before you get sick. Every characteristic has an opposite which balances it (i.e. hot balances cold). You restore balance by favoring diet and lifestyle choices that increase the opposite characteristic.

MOBILE

ABOUT MOBILE BIOCHARACTERISTIC

Mobile refers to anything that stimulates the nervous system, muscles, or activity.

EASY

ABOUT EASY BIOCHARACTERISTIC

Easy refers to anything easy to digest, or digests quickly.

DOSHAS

The Three Doshas / Body Types

According to the

biocharacteristic theory of medicine

, people tend to get sick, over and over again, due to habitual causes and imbalances that are unique to the person. Your body type summarizes this tendency, showing you the 'type' of conditions and imbalances that frequently challenge your health & wellness. Using body type, you can also identify remedies likely to improve your strength and resiliency. Your body type identifies physical and mental characteristics as well as your personal strengths and weaknesses. The calculation of your body type is based on your medical history.

The 3 functional body types (doshas), are Catabolic (Vata), Metabolic (Pitta), and Anabolic (Kapha). Catabolic individuals tend to break down body mass into energy. They are easily stimulated, hyperactive, underweight and dry. Metabolic individuals tend to burn or use energy. They tend to be rosy-cheeked, easily irritated, focused, driven, and easily inflamed. Anabolic individuals tend to store energy as body mass. If they store too much energy, they could gain weight easily and have congestion. Anabolic people tend to be stable and grounded.

HAS THE FOLLOWING

Subtaste:


Bland

BLAND

Bland means doesn't have much taste. In Chinese medicine, bland taste refers to afood without little macronutrients, such as cabbage, radish or bok choy.

Medicinal Benefits, Uses & Herbal Actions of Sesame Seed Treats with Ginger & Ghee

Experiences are Personal

Experiences vary according to the person and constitution. Individual results may vary. The list of herbal-actions below has not be approved by the FDA and should not be used to treat a medical condition.
Foods with a Similar Nature to Sesame Seed Treats with Ginger & Ghee
Herb Supplements with a Similar Nature to Sesame Seed Treats with Ginger & Ghee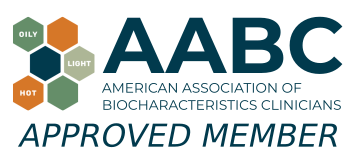 Joyful Belly is a recognized school of biocharacteristics medicine.
Eat Well for Life With Ayurveda: Balance Your Dosha
Love our recipes? Discover how to balance your diet for only $35 with this popular short course. GET THE ECOURSE
About the Author
John Immel, the founder of Joyful Belly, teaches people how to have a healthy diet and lifestyle with
Ayurveda biocharacteristics
. His approach to Ayurveda is clinical, yet exudes an ease which many find enjoyable and insightful. John also directs Joyful Belly's
School of Ayurveda
, offering professional clinical training in Ayurveda for over 15 years.
John's interest in Ayurveda and specialization in digestive tract pathology was inspired by a complex digestive disorder acquired from years of international travel, as well as public service work in South Asia. John's commitment to the detailed study of digestive disorders reflects his zeal to get down to the roots of the problem. His hope and belief in the capacity of each & every client to improve their quality of life is nothing short of a personal passion. John's creativity in the kitchen and delight in cooking for others comes from his family oriented upbringing. In addition to his certification in Ayurveda, John holds a bachelor's degree in mathematics from Harvard University.
John enjoys sharing Ayurveda within the context of his Catholic roots, and finds Ayurveda gives him an opportunity to participate in the healing mission of the Church. Jesus expressed God's love by feeding and healing the sick. That kindness is the fundamental ministry of Ayurveda as well. Outside of work, John enjoys spending time with his wife and 6 kids, and pursuing his love of theology, philosophy, and language.
Comments & Impressions of 'Sesame Seed Treats With Ginger & Ghee'
Do you like 'sesame seed treats with ginger & ghee'? Why or why not? What makes it unique? Is there something else you'd like to know about 'sesame seed treats with ginger & ghee'?



(3.00 out of 5 stars) 1 rating, 550 likes
Sign in to review this recipe
I added 2 tbsp of grated coconut and really like it! The coconut oil made it even more Pitta pacifying too i think.
-
Riemke, Enschede, MO
11-16-10
(
Reply
)
Would roasting the sesame change its effectiveness?
-
Noreen McDonough, Bristol, VT
12-05-12
(
Reply
)
Roasting will increase the 'heat' in the recipe. It will be more warming in the digestive tract. Thanks for asking!
Is there an easy way to print out just the recipes without all the additional text?
-
Leah, Portland, OR
10-25-14
(
Reply
)
Would jaggery be a good substitute for sugar? How would it alter the digestive effects if I did so?
-
Larissa Demalteris, Golden, CO
11-21-15
(
Reply
)
-
Rodrigo Sousa Freitas, Trento



12-11-20
(
Reply
)