SPICED MILK & HONEY LUNG TONIC

Save




3 ratings, 646 likes
Customer Reviews
4.67 out of 5 stars
Sign in to review this recipe
"I don't normally drink milk, but this is so good! And it is the perfect winter/nighttime drink!"
- Crystal Garland,
Tucson
,
AZ





How to Make Spiced Milk & Honey Lung Tonic
SERVINGS: 1
PREP TIME: 5 MINUTES
COOK TIME: 10 MINUTES
INGREDIENTS
| | |
| --- | --- |
| 1 leaves | |
| 3/4 tsp | |
| 3/4 tsp | |
| 1 pinch | |
| 3/4 tsp | |
| 1 tsp | |
| 1 c | |
| 1 pinch | |
PREPARATION OF THIS HEALTHY RECIPE
1. Bring milk to medium heat and, lower heat to a gentle simmer and add all spices. Cook for 5 minutes stirring frequently. If the milk becomes foamy, lower heat quickly or remove completely. Milk easily boils over the side of the pan when it gets too hot. It should look shiny on the surface with tiny bubbles.

2. Remove from heat and add honey to taste.
How Does This Ayurvedic Recipe Improve Wellness?
CLINICAL AYURVEDIC REVIEW
Like a cozy fire, this Spiced Milk & Honey restores a warm, nurturing glow that seems to emanate from your chest. Grab a hot cup, don a pair of mittens and nestle into a warm blanket for the evening. This heartwarming holiday drink restores warmth to your fingertips and supports your whole body. Cinnamon's aroma will fill your kitchen, and your hearth with holiday cheer. This formula also supports your lungs and opens up airways so you can breathe freely.
Calming & Supportive
Winter's bitter chill and a blast of cold air can leave you feeling a bit scattered. When your bones are rattling, find relief from the stress of the season by drinking a warm glass of spiced milk. Milk is nature's symbol of motherly affection. Nourishing, strengthening, and rich, milk coddles an infant when he's upset, and can allay your concerns as well. Milk's creaminess is a balm for frayed nerves. Like a hug, warm milk will lull you into a night of winter hibernation after a busy day.
A mug of warm spiced milk & honey not only soothes your nerves, it strengthens your whole constitution. In Ayurvedic terms, that means milk nourishes your
ojas
. This drink is especially useful in autumn for depleted Vata individuals with exhaustion, a cold feeling in the chest and persistent cough.
Warms You Up
The secret to this warmth lies in the spices. The pungent kick of the spices stimulates your heart to beat faster. As your heart rate quickens and your blood vessels dilate, you feel toasty down to your bones. Winter's coldness causes constriction. These stimulating spices spread the wealth of your blood's warmth.
Nurture Your Lungs
Stuffy noses are your body's way of forcing you to breathe through the mouth. Unfortunately, the name does injustice to the physiology. As we explain in this article on
The Brilliance of Stuffy Noses
, a stuffed nose is actually not stuffed at all - it is swollen. Nasal passages may swell due to several factors: 1) Cold temperatures, 2) Infection, and 3) Irritation (from dryness due to heated air).
The secret to restoring healthy breathing is found in this spiced tea. Milk and honey are demulcents that coat dry, irritated respiratory passages. These coating properties also help you expectorate mucus lodged in the lungs. Spices in this tea liquefy mucous, so it flows freely, flushing out pathogens along the way. Finally, the warmth encourages sinuses to dilate, so you can breath easy.
For added respiratory support, add 1 teaspoon of ghee to your hot milk. This recipe may be enhanced by a pinch of
pippali (long pepper)
, an Ayurvedic favorite with milk.
AYURVEDA'S GUIDE TO VITALITY & WHOLESOME NOURISHMENT
Your Ayurvedic diet is tailored to your individual body and your specific imbalances. With an Ayurvedic diet you feel joy and satisfaction because what you are eating truly nourishes and balances you. Disease results from diets and lifestyles that are incompatible with your nature. By eating a personalized diet matched to your body, you experience optimal health. See How it Works.
Is Spiced Milk & Honey Lung Tonic Good for My Ayurvedic Diet?
Find out by taking this
free, easy quiz
. You'll learn your body type, and whether 'Spiced Milk & Honey Lung Tonic' is a good fit. Complete the basic quiz in 1 minute, or go deeper with additional quizzes at your own leisure to learn more about your body.
See a complete list of
all biocharacteristics
.
INCREASES

Increases These Biocharacteristics (Gunas)

Functional Ayurveda helps you assess imbalances through 20 main

biocharacteristics (gunas)

. Aggravating these characteristics weakens your body and causes imbalance. By knowing which characteristics are habitually imbalanced in your body, you will be able to identify and correct imbalances before you get sick. Every characteristic has an opposite which balances it (i.e. hot balances cold). You restore balance by favoring diet and lifestyle choices that increase the opposite characteristic.

TASTES

The 6 Tastes

Taste is used to sense the most basic properties and effects of food. Each taste has a specific medicinal effect on your body. Cravings for food with certain tastes indicate your body is craving specific medicinal results from food. Taste is experienced on the tongue and represents your body's reaction to foods. Sweet taste causes physical satisfaction and attraction whereas bitter taste causes discomfort and aversion. Kapha should use less sweet taste while Vata and Pitta would benefit from using more sweet taste. One of the first signs of illness is that your taste and appetite for food changes. The six tastes are sweet, sour, salty, pungent, bitter, and astringent. Do you crave foods with any of the tastes below?

PUNGENT

ABOUT PUNGENT BIOCHARACTERISTIC

Pungency is characterized by irritation, or sharp, spicy foods that irritate the mouth such as black pepper.

DOSHAS

The Three Doshas / Body Types

According to the

biocharacteristic theory of medicine

, people tend to get sick, over and over again, due to habitual causes and imbalances that are unique to the person. Your body type summarizes this tendency, showing you the 'type' of conditions and imbalances that frequently challenge your health & wellness. Using body type, you can also identify remedies likely to improve your strength and resiliency. Your body type identifies physical and mental characteristics as well as your personal strengths and weaknesses. The calculation of your body type is based on your medical history.

The 3 functional body types (doshas), are Catabolic (Vata), Metabolic (Pitta), and Anabolic (Kapha). Catabolic individuals tend to break down body mass into energy. They are easily stimulated, hyperactive, underweight and dry. Metabolic individuals tend to burn or use energy. They tend to be rosy-cheeked, easily irritated, focused, driven, and easily inflamed. Anabolic individuals tend to store energy as body mass. If they store too much energy, they could gain weight easily and have congestion. Anabolic people tend to be stable and grounded.

HAS THE FOLLOWING

Subtaste:


Aromatic

AROMATIC

Herbs or spices with volatile essential oils that present strong aromas. Aromatic oils shock, refresh and numb tissue, with the end result of relaxing, opening and clearing stagnant fluids in tissues.

,

Bland

BLAND

Bland means doesn't have much taste. In Chinese medicine, bland taste refers to afood without little macronutrients, such as cabbage, radish or bok choy.


Tissue (dhatu):


Blood Plasma Lymph

BLOOD-PLASMA-LYMPH

Plasma (Rasa Dhatu) includes plasma, white blood cells, and lymph.


Family:
Bovidae

Medicinal Benefits, Uses & Herbal Actions of Spiced Milk & Honey Lung Tonic

Experiences are Personal

Experiences vary according to the person and constitution. Individual results may vary. The list of herbal-actions below has not be approved by the FDA and should not be used to treat a medical condition.
Foods with a Similar Nature to Spiced Milk & Honey Lung Tonic
Herb Supplements with a Similar Nature to Spiced Milk & Honey Lung Tonic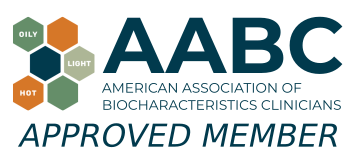 Joyful Belly is a recognized school of biocharacteristics medicine.
Eat Well for Life With Ayurveda: Balance Your Dosha
Love our recipes? Discover how to balance your diet for only $35 with this popular short course. GET THE ECOURSE
About the Author
John Immel, the founder of Joyful Belly, teaches people how to have a healthy diet and lifestyle with
Ayurveda biocharacteristics
. His approach to Ayurveda is clinical, yet exudes an ease which many find enjoyable and insightful. John also directs Joyful Belly's
School of Ayurveda
, offering professional clinical training in Ayurveda for over 15 years.
John's interest in Ayurveda and specialization in digestive tract pathology was inspired by a complex digestive disorder acquired from years of international travel, as well as public service work in South Asia. John's commitment to the detailed study of digestive disorders reflects his zeal to get down to the roots of the problem. His hope and belief in the capacity of each & every client to improve their quality of life is nothing short of a personal passion. John's creativity in the kitchen and delight in cooking for others comes from his family oriented upbringing. In addition to his certification in Ayurveda, John holds a bachelor's degree in mathematics from Harvard University.
John enjoys sharing Ayurveda within the context of his Catholic roots, and finds Ayurveda gives him an opportunity to participate in the healing mission of the Church. Jesus expressed God's love by feeding and healing the sick. That kindness is the fundamental ministry of Ayurveda as well. Outside of work, John enjoys spending time with his wife and 6 kids, and pursuing his love of theology, philosophy, and language.
Comments & Impressions of 'Spiced Milk & Honey Lung Tonic'
Do you like 'spiced milk & honey lung tonic'? Why or why not? What makes it unique? Is there something else you'd like to know about 'spiced milk & honey lung tonic'?




(4.67 out of 5 stars) 3 ratings, 646 likes
Sign in to review this recipe
im lactose intolorant. so milk doesnt agree with me. milk will cause congestion in my body and gives me bloating and gas. anything else work?
-
timothy tilsner, Ventura, CA
10-07-15
(
Reply
)
Sure, try almond milk.
Dear Saf, We brew then strain. It is too difficult to gring up star anise. Thanks for asking!
You might try using fresh ginger instead of dried - fresh ginger is not pitta aggravating. Keep the cardamom, milk and honey but leave out the other spices. Add 3/4 tsp of fennel seeds and a pinch of turmeric instead.
-
Kimberly Kubicke, Asbury park, NJ
12-14-15
(
Reply
)
I don't normally drink milk, but this is so good! And it is the perfect winter/nighttime drink!
-
Crystal Garland, Tucson, AZ





01-12-19
(
Reply
)