Save
Sign in to review this recipe
191 likes
How to Make Sweet Cucumber Milk
SERVINGS: 1
PREP TIME: 5 MINUTES
COOK TIME: 0 MINUTES
PREPARATION OF THIS HEALTHY RECIPE
1. Slice cucumbers lengthwise and remove seeds with a spoon. Chop into chunks.

2. Puree milk, cucumber and raw sugar in a blender. Serve chilled. For an extra touch, garnish the glass with a cucumber slice.

Note: If you don't have a blender, grate the cucumber and mix vigorously with the milk. On the stovetop, make a raw sugar simple syrup and whisk it in. This method gives you a more rustic texture.
How Can This Ayurvedic Recipe Make You Feel Great?
AYURVEDIC ANALYSIS
The Desert Oasis
On the hot, dry days of summer, a parched throat and exhausted mind requires deep rejuvenation to combat the sweltering summer sun. When work doesn't let up, even though your mind is frazzled and fried, the cooling refreshment of a chilly, sweet beverage may be just what the doctor ordered. Imagine taking a sip of lush, creamy cucumber milk and watch as your mind cascades into dreams of wading through a cooly, refreshing mountain stream. Its smooth texture and watery nature restores moisture to your mouth instantly, while its heavy groundedness satiates and rejuvenates a tired mind.
While studying Ayurveda in the vast, dry deserts of New Mexico with my old friend Cheng Liu, Sweet Cucumber Milk was the only drink that could cool our overworked minds and collect our thoughts. After a taste of this nourishing beverage, our mental batteries were recharged despite the draining, arid climate.
Grounding & Hydrating
Cream-top milk, rich in nourishing ojas, replenishes vitality and bring your racing mind back to earth. When paired with cooling cucumber and a little raw sugar, this beverage becomes a heavy and richly hydrating nectar, bringing peace and calm to your overworked mind. Cucumber's gentle downward action combined with stabilizing and satisfying milk immediately soothes nerves and cools an overactive, frenetic mind. Dry, nervous Vata will especially benefit from its oily, lubricating qualities and sweetly satisfying taste.
Food Combining
Although Ayurveda famously contraindicates drinking cold milk with with fruits like cucumber, Sweet Cucumber Milk is an exception to the golden rule. The synergistic combination will not create toxins or ama in the body, as other poor food combinations can. Be sure to use organic, cream top, whole milk to get the satisfying, full-bodied effect of the beverage. Conventional homogenized milk always creates ama, no matter how fool-proof the formula or recipe. Please take a look at our article on
milk
for more information on homogenization.
Perfect on Hot Summer Days
Sweet Cucumber Milk is an especially perfect tonic for a hot & fiery Pitta personality on an overheated afternoon. Since this recipe is a refrigerant, it may be too cold for Vata even on the hottest days, so proceed with caution. A highly Vata imbalanced person should drink this beverage at room temperature and may benefit from adding a pinch of cayenne pepper to warm things up. This recipe is contraindicated for Kapha dosha, who reacts poorly to rich, watery foods & cold substances like dairy and cucumber. For Kapha, this recipe may create too much mucus in your sinuses, so its best to avoid.
Hypertension and Gout
As they calm your eyes and cool down your liver, you may feel the pressure in your arteries decreasing - cucumber's diuretic nature has been used to reduce blood pressure, water retention and detoxify the blood. Those who suffer from gout will be pleased to know that cucumbers aids removal of uric acid from the blood.
Balm for your Nerves
Imagine that your nerves are like electric wires. What always surrounds a live wire? A rubber sheath. Similarly your nerves are protected by their own sheath made of cool fat which keeps your electrical system from "shorting out." Rich, nutritive milk fats cool and soothe the nervous system, increasing your buffer to handle stress and agitation. This is important any time of year, but the demanding heat of summer quite literally fries your nerves. Pitta people who run hot and never stop thinking are especially vulnerable to sizzled nerves in the summertime. Sweet Cucumber Milk is an excellent remedy for this fried feeling, restoring your capacity to deal with stress from grounded rationality.
Inflammatory Conditions
Sweet Cucumber Milk cools and calms inflammation in the gastrointestinal tract. Add this recipe into your diet if you suffer from ulcers of the stomach, duodenum, esophagus. Other conditions caused by too much sharp heat are hyperacidity, migraine headaches, a stressed liver, sharp appetite, and even a sharp tongue. If these conditions are ringing bells for you, Sweet Cucumber Milk may be your medicine.
WHY EAT AN AYURVEDIC DIET?
Eating Ayurvedically makes you feel nourished and energized. An Ayurvedic diet is tailored to your individual body type and the specific imbalances you are working with at any given time. Ayurveda shows you your specific body type's needs and what should be favored in your Ayurvedic menu. Watch as you eat less but feel more satisfied because what you are eating truly nourishes you. Since Ayurveda believes all disease begins in the digestive tract, food is your first medicine. By eating a healthy diet that's ideal for your body, you experience optimal health.
Is Sweet Cucumber Milk Good for My Ayurvedic Diet?
Find out by taking this
free, easy quiz
. You'll learn your body type, and whether Sweet Cucumber Milk is a good fit for your body type. Time to complete: approximately 1 minute.
AYURVEDIC MEDICINAL BIOCHARACTERISTICS
What is the biocharacteristic theory of medicine?
INCREASES

Increases These Biocharacteristics (Gunas)

Functional Ayurveda helps you assess imbalances through 20 main

biocharacteristics (gunas)

. Aggravating these characteristics weakens your body and causes imbalance. By knowing which characteristics are habitually imbalanced in your body, you will be able to identify and correct imbalances before you get sick. Every characteristic has an opposite which balances it (i.e. hot balances cold). You restore balance by favoring diet and lifestyle choices that increase the opposite characteristic.

TASTES

The 6 Tastes

Taste is used to sense the most basic properties and effects of food. Each taste has a specific medicinal effect on your body. Cravings for food with certain tastes indicate your body is craving specific medicinal results from food. Taste is experienced on the tongue and represents your body's reaction to foods. Sweet taste causes physical satisfaction and attraction whereas bitter taste causes discomfort and aversion. Kapha should use less sweet taste while Vata and Pitta would benefit from using more sweet taste. One of the first signs of illness is that your taste and appetite for food changes. The six tastes are sweet, sour, salty, pungent, bitter, and astringent. Do you crave foods with any of the tastes below?

SWEET

ABOUT SWEET BIOCHARACTERISTIC

Sweet refers to anything builds tissue, including macronutrients such as carbohydrates, proteins and fats.

DOSHAS

The Three Doshas / Body Types

According to the

biocharacteristic theory of medicine

, people tend to get sick, over and over again, due to habitual causes and imbalances that are unique to the person. Your body type summarizes this tendency, showing you the 'type' of conditions and imbalances that frequently challenge your health & wellness. Using body type, you can also identify remedies likely to improve your strength and resiliency. Your body type identifies physical and mental characteristics as well as your personal strengths and weaknesses. The calculation of your body type is based on your medical history.

The 3 functional body types (doshas), are Catabolic (Vata), Metabolic (Pitta), and Anabolic (Kapha). Catabolic individuals tend to break down body mass into energy. Metabolic individuals tend to burn or use energy. Anabolic individuals tend to store energy as body mass. Catabolic people tend to be easily stimulated, hyperactive, underweight and dry. Metabolic people tend to be rosy-cheeked, easily irritated, focused, driven, and easily inflamed. Anabolic people are heavy, stable and grounded, but if they store too much energy, they could gain weight easily and have congestion.

HAS THE FOLLOWING

Effect:

Type:
Vegetables, Dairy
Contains:
Allergens,
MEDICINAL PROPERTIES

Experiences are Personal
Experiences vary according to the person and constitution. Individual results may vary. The list of herbal-actions below has not be approved by the FDA and should not be used to treat a medical condition.
Here are the herbal actions of Sweet Cucumber Milk: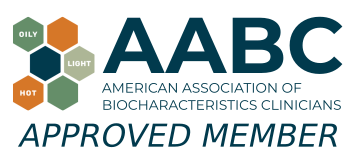 Joyful Belly is a recognized school of biocharacteristics medicine.
Eat Well for Life With Ayurveda: Balance Your Dosha
Love our recipes? Discover how to balance your diet for only $35 with this popular short course. GET THE ECOURSE
About the Author
John Immel, the founder of Joyful Belly, teaches people how to have a healthy diet and lifestyle with Ayurveda. His approach to Ayurveda exudes a certain ease, which many find enjoyable and insightful. John also directs Joyful Belly's
School of Ayurveda
, which specializes in digestive tract pathology & Ayurvedic nutrition. John and his wife Natalie recently published
Explore Your Hunger: A Guide to Hunger, Appetite & Food
.
John's interest in Ayurveda and digestive tract pathology was inspired by a complex digestive disorder acquired from years of international travel, including his public service work in South Asia. John's commitment to the detailed study of digestive disorders reflects his zeal to get down to the roots of the problem. His hope and belief in the capacity of each & every client to improve their quality of life is nothing short of a personal passion. John's creativity in the kitchen and delight in cooking for others comes from his family oriented upbringing. In addition to his certification in Ayurveda, John holds a bachelor's degree in mathematics from Harvard University.
John enjoys sharing Ayurveda within the context of his Catholic roots, and finds Ayurveda gives him an opportunity to participate in the healing mission of the Church. Jesus expressed God's love by feeding and healing the sick. That kindness is the fundamental ministry of Ayurveda as well.
Comments & Impressions of 'Sweet Cucumber Milk'
Do you like 'sweet cucumber milk'? Why or why not? What makes it unique? Is there something you'd like to know about 'sweet cucumber milk'?
191 likes
Sign in to review this recipe
Boiling milk generally makes it easier to digest, yet also more constipative. Pitta people generally have strong digestion making boiling unnecessary.
so yummy!
-
Jessica Kindred, Seattle, WA
07-14-12
(
Reply
)
As with what Steve from Hamilton said, I would prefer not to use dairy milk for my personal preference and beliefs, would using homemade almond or other nut milk be adequate for this recipe in favor of flavor and medicinal quality?
-
Cyle, Mount vernon, WA
07-22-13
(
Reply
)
Are the cucumbers supposed to be peeled? I peeled them and changed the recipe for a full meal; I added desiccated coconut, almond butter, dates (instead of sugar coz I couldn't find any raw sugar here) and almond milk instead of regular milk. I hope I haven't defeated the whole purpose! I just had it after my astanga yoga practice and it tastes so yummy! Thanks!
-
Deniz Kiral, London
07-31-14
(
Reply
)