Save
Sign in to review this recipe
206 likes
Reported by Natalie Immel, Asheville, NC
How to Make Sweet Pea Guacamole
SERVINGS: 4
PREP TIME: 6 MINUTES
INGREDIENTS
| | |
| --- | --- |
| 1/2 c | |
| 2 tsp | |
| 1/4 whole | |
| 1/2 c | |
| 1/4 tsp | |
| 1 c | |
PREPARATION OF THIS HEALTHY RECIPE
If using frozen peas, thaw before use.

1) Coarsely chop the onions and juice the lime. Remove avocado pit and skin.

2) Place cumin, salt, sweet peas, lime juice, onion, and avocado in a food processor. Blend until smooth.
How Does This Ayurvedic Recipe Improve Wellness?
CLINICAL AYURVEDIC REVIEW
Do you love creamy guacamole but don't love the digestive heaviness that follows? This lighter, sweeter alternative provides the satisfaction of traditional guacamole without leaving you feeling sluggish, heavy, or bloated. Fresh, springy sweet peas balance the natural oiliness of avocado, while pungent raw onions and drying cumin create a kapha-friendly guacamole that will delight your taste buds. Serve with eggs for breakfast, crackers at your next dinner party, or add a scoop atop brown rice or a salad for dinner. Your body will thank you!
Pass the Guac, Please!
Did you know that guacamole hails from ancient Aztec culture? The Aztecs traditionally made guacamole by mashing fresh avocado with sea salt, onions, and tomatoes in a
molcajete
(mortar and pestle). This satisfying, oily dish was relatively low in fat. Avocado was a staple in Latin America, in part because it is a great source of heart-healthy fats and a rich source of vitamins. Despite being a health food, avocados may be too heavy for someone who has difficulty digesting fats, has had their gallbladder removed, or who has a naturally sturdy kapha constitution. While this variation on guacamole still has avocado, it has about half the fat per serving than traditional guacamole, making it a great replacement for those trying to avoid high-fat foods.
The Surprising Health Benefits of Sweet Peas
Sweet peas sometimes get a bad reputation for being the sweetest, most non-nutritious member of the legume family. But this couldn't be further from the truth! Sweet peas are among the most easily digestible legumes, making them an ideal source of fiber and protein. This means they can help you stay regular and feel satisfied after meals. They are also high in antioxidants and anti-inflammatory nutrients, which gives them natural cooling properties that soothe your digestion while also offering protection from oxidation damage and certain cancers. In fact, there is some research showing that sweet peas are a good source of omega-3s and alpha-linolenic acid (ALA), both of which are both widely popularized for their health benefits.
In addition, sweet peas are normally very kid-friendly, which can be a blessing if you have a household of picky eaters. So, next time you are short on time for dinner, a bag of frozen sweet peas may just be the quick, easy, healthy side dish you've been seeking!
Whole Foods from the Farm
With modern conveniences and grocery story finds, it is easy to fall into a pattern of reaching for quick, pre-made, or processed foods (even from health food stores) over making things from scratch. However, we don't always know everything that goes into store-bought foods, unhealthy ingredients often hide in these foods without us noticing. A good rule for the health-minded individual that we often use at Joyful Belly is "Does it grow on a farm?" Using this litmus test can help you make quick, on-the-spot decisions about the healthiest food choice at any given time. Having a handful of whole foods recipes that you can make with limited time really makes eating nutritious, homemade meals possible. Sweet Pea & Avocado Guacamole uses only whole food ingredients and takes about five minutes to make if the sweet peas are thawed. If they aren't, you can heat them up quickly on the stove or pour hot water over them to expedite the process. We cannot
always
eat whole foods and we should not expect perfection from ourselves, but the more whole foods you can eat, the better!
Sources:
https://avocadosfrommexico.com/guacopedia/guac-history/
https://www.whfoods.com/genpage.php?tname=foodspice&dbid=55
AYURVEDA'S GUIDE TO VITALITY & WHOLESOME NOURISHMENT
Your Ayurvedic diet is tailored to your individual body and your specific imbalances. With an Ayurvedic diet you feel joy and satisfaction because what you are eating truly nourishes and balances you. Disease results from diets and lifestyles that are incompatible with your nature. By eating a personalized diet matched to your body, you experience optimal health. See How it Works.
Is Sweet Pea Guacamole Good for My Ayurvedic Diet?
Find out by taking this
free, easy quiz
. You'll learn your body type, and whether Sweet Pea Guacamole is a good fit for your body type. Time to complete: approximately 1 minute.
See a complete list of
all biocharacteristics
.
INCREASES

Increases These Biocharacteristics (Gunas)

Functional Ayurveda helps you assess imbalances through 20 main

biocharacteristics (gunas)

. Aggravating these characteristics weakens your body and causes imbalance. By knowing which characteristics are habitually imbalanced in your body, you will be able to identify and correct imbalances before you get sick. Every characteristic has an opposite which balances it (i.e. hot balances cold). You restore balance by favoring diet and lifestyle choices that increase the opposite characteristic.

EASY

ABOUT EASY BIOCHARACTERISTIC

Easy refers to anything easy to digest, or digests quickly.

CLEAR

ABOUT CLEAR BIOCHARACTERISTIC

Clear refers to anything that cleanses or flushes out wastes, or that digests ama.

HOT

ABOUT HOT BIOCHARACTERISTIC

Hot is identified by increased body temperature, metabolism, or inflammation.

TASTES

The 6 Tastes

Taste is used to sense the most basic properties and effects of food. Each taste has a specific medicinal effect on your body. Cravings for food with certain tastes indicate your body is craving specific medicinal results from food. Taste is experienced on the tongue and represents your body's reaction to foods. Sweet taste causes physical satisfaction and attraction whereas bitter taste causes discomfort and aversion. Kapha should use less sweet taste while Vata and Pitta would benefit from using more sweet taste. One of the first signs of illness is that your taste and appetite for food changes. The six tastes are sweet, sour, salty, pungent, bitter, and astringent. Do you crave foods with any of the tastes below?

PUNGENT

ABOUT PUNGENT BIOCHARACTERISTIC

Pungency is characterized by irritation, or sharp, spicy foods that irritate the mouth such as black pepper.

BITTER

ABOUT BITTER BIOCHARACTERISTIC

Bitter is disagreeable and stimulates rejection. It is a strong taste often associated with black coffee, dark chocolate, and most salad greens.

DOSHAS

The Three Doshas / Body Types

According to the

biocharacteristic theory of medicine

, people tend to get sick, over and over again, due to habitual causes and imbalances that are unique to the person. Your body type summarizes this tendency, showing you the 'type' of conditions and imbalances that frequently challenge your health & wellness. Using body type, you can also identify remedies likely to improve your strength and resiliency. Your body type identifies physical and mental characteristics as well as your personal strengths and weaknesses. The calculation of your body type is based on your medical history.

The 3 functional body types (doshas), are Catabolic (Vata), Metabolic (Pitta), and Anabolic (Kapha). Catabolic individuals tend to break down body mass into energy. They are easily stimulated, hyperactive, underweight and dry. Metabolic individuals tend to burn or use energy. They tend to be rosy-cheeked, easily irritated, focused, driven, and easily inflamed. Anabolic individuals tend to store energy as body mass. If they store too much energy, they could gain weight easily and have congestion. Anabolic people tend to be stable and grounded.

HAS THE FOLLOWING

Moves Energy:


Upward

UPWARD

Upward-moving substances (Urdvha Gati Marga) include anything stimulating or activating, or that move upward in the body.


Tissue (dhatu):


Blood Plasma Lymph

BLOOD-PLASMA-LYMPH

Plasma (Rasa Dhatu) includes plasma, white blood cells, and lymph.

,

Fat

FAT

Fat tissue (Meda Dhatu) includes adipose tissue and sebum (skin oil).
Compare Sweet Pea Guacamole with these Foods
Compare Sweet Pea Guacamole with these Herb Supplements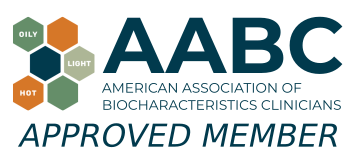 Joyful Belly is a recognized school of biocharacteristics medicine.
Eat Well for Life With Ayurveda: Balance Your Dosha
Love our recipes? Discover how to balance your diet for only $35 with this popular short course. GET THE ECOURSE
About the Author
John Immel, the founder of Joyful Belly, teaches people how to have a healthy diet and lifestyle with
Ayurveda biocharacteristics
. His approach to Ayurveda is clinical, yet exudes an ease which many find enjoyable and insightful. John also directs Joyful Belly's
School of Ayurveda
, offering professional clinical training in Ayurveda for over 15 years.
John's interest in Ayurveda and specialization in digestive tract pathology was inspired by a complex digestive disorder acquired from years of international travel, as well as public service work in South Asia. John's commitment to the detailed study of digestive disorders reflects his zeal to get down to the roots of the problem. His hope and belief in the capacity of each & every client to improve their quality of life is nothing short of a personal passion. John's creativity in the kitchen and delight in cooking for others comes from his family oriented upbringing. In addition to his certification in Ayurveda, John holds a bachelor's degree in mathematics from Harvard University.
John enjoys sharing Ayurveda within the context of his Catholic roots, and finds Ayurveda gives him an opportunity to participate in the healing mission of the Church. Jesus expressed God's love by feeding and healing the sick. That kindness is the fundamental ministry of Ayurveda as well. Outside of work, John enjoys spending time with his wife and 6 kids, and pursuing his love of theology, philosophy, and language.
Comments & Impressions of 'Sweet Pea Guacamole'
Do you like 'sweet pea guacamole'? Why or why not? What makes it unique? Is there something you'd like to know about 'sweet pea guacamole'?
206 likes
Sign in to review this recipe