SWEET POTATO WRAPPED IN KALE DRIZZLED WITH TAHINI
Sign in to review this recipe
About the Author: John Immel, Asheville, NC
How to Make Sweet Potato Wrapped in Kale Drizzled with Tahini
SERVINGS: 4
PREP TIME: 15 MINUTES
COOK TIME: 25 MINUTES
INGREDIENTS
SKILL LEVEL:
EASY
| | |
| --- | --- |
| 1/4 tsp | |
| 1 tsp | |
| 2 clove | |
| 1/2 inch | |
| 1 lbs | |
| 1/4 tsp | |
| 1 tbsp | |
| 2 c | |
| 1/4 c | |
PREPARATION OF THIS HEALTHY RECIPE
1. Boil the kale until leaves turn a bright green. Remove from heat and strain the water. Lay the kale leave out on a plate to dry.

2. Dice the sweet potatoes. Place them a separate pot, and add just enough water to cover them. Add black pepper, 1/8 tsp salt and boil until soft. Remove from heat and save the sweetwater.

3. In a small saucepan, saute 1 clove of chopped garlic and ginger in sunflower oil for thirty seconds, then add cooked sweet potato and gently mix.

4. Puree the tahini, cumin, 1/4c of the sweet water, remaining garlic clove, salt and cumin in a blender.

5. Carefully wrap spoonfuls of the sweet potatoes in leaves of kale. Drizzle with the tahini sauce and serve.
How Can This Ayurvedic Recipe Make You Feel Great?
AYURVEDIC ANALYSIS
Bite into Sweet Potato Wrapped in Kale and your lips are met by fibrous, sligthly bitter kale followed by the surprisingly sweet, soft sweet potato center. Rich, heavy tahini sauce warms you down to your bones.

A Universal Choice
Sometimes it seems overwhelming to try and make an Ayurvedic dish that is good for everyone at your table. Isn't Ayurveda so powerful because it understands that everyone is different? Luckily, there are dishes that incorporate healthy ingredients for all three constitutional types, just like this one!
Kale is one of our favorite greens for high Pitta and Kapha. Cool, grounding sweet potato is nurturing for Pitta and Vata, while tahini, warms up chilly Kahpa and Vata. Did you follow that tongue twister? Don't worry- just remember that Sweet Potato Wrapped in Kale with Tahini Drizzle is a healing choice for everyone at your table.

Regular Digestion
Sweet Potato and Kale are a combination for happy tastebuds and strong digestion. Fiber and bitter taste stimulate peristalsis, encouraging regular elimination of the bowels. Sweet potato is unique among comfort foods for its Kapha pacifying lightness. This tuber is beneficial even for those with heavy digestive symptoms. Unlike dairy products, potatoes, and other common comfort foods like pasta, sweet potatoes feel light in the stomach. They still feel nourishing and comforting. Sweet potato is supportive for digestion and contains ample fiber to encourage good elimination. Besides simple starches, sweet potatoes are rich in complex carbohydrates, which means these roots can satisfy the appetite for long stretches. Despite the name "sweet," it may be a beneficial food for diabetics as preliminary studies revealed it helps to stabilize blood sugar levels.

Gentle Detoxification
The bitter taste of kale improves the flow of bile, reducing gall bladder and liver congestion. Bile also stores blood born toxins after they are neutralized by the liver. Flushing bile releases these toxins from the body. In many cases, dishes that are considered "detoxifying" are very light and leave you feeling unsatisfied. By combining detoxifying kale with sweet potato and tahini, you can rest assured that your body is being cleansed while enjoying that satisfied feeling you crave at the end of a meal.

Hearty Tahini
Tahini is warm and hearty, and is an excellent base for rich, nourishing sauces. It can even stand alone, as in this recipe. It is most often used in Middle Eastern dishes- for example, in savory hummus and baba ghanoush, as well as in sweet desserts like halvah. A sauce is often used to bring cohesion to a dish with different flavors- in this case, bitter kale is softened by tahini and to sweet potatoes, it adds rich depth.
Sweet Potatoes Worldwide
Next to the stuffed turkey, nothing conjures Thanksgiving more than grandma's sweet potato casserole whether candied with maple syrup, topped with roasted pecans, or served mashed with butter. The sweet potato is an important and nourishing vegetable in many countries. As an ingredient in cakes in Spain, a fried street food in Cairo, a sweet jelly in South America, and a snack dish in Southeast Asia, all across the globe, sweet potato is a staple food throughout winter. The young leaves and shoots are sometimes eaten as greens. However, it is the root that offers the versatility and nutritional integrity to many diets worldwide.
WHY EAT AN AYURVEDIC DIET?
Eating Ayurvedically makes you feel nourished and energized. An Ayurvedic diet is tailored to your individual body type and the specific imbalances you are working with at any given time. Ayurveda shows you your specific body type's needs and what should be favored in your Ayurvedic menu. Watch as you eat less but feel more satisfied because what you are eating truly nourishes you. Since Ayurveda believes all disease begins in the digestive tract, food is your first medicine. By eating a healthy diet that's ideal for your body, you experience optimal health.
Is Sweet Potato Wrapped in Kale Drizzled with Tahini Good for My Ayurvedic Diet?
Find out by taking this
free, easy quiz
. You'll learn your body type, and whether Sweet Potato Wrapped in Kale Drizzled with Tahini is a good fit for you. Time to complete: approximately 1 minute.
AYURVEDIC MEDICINAL BIOCHARACTERISTICS
What is the biocharacteristic theory of medicine?
INCREASES

Increases These Biocharacteristics (Gunas)

Functional Ayurveda helps you assess imbalances through 20 main

biocharacteristics (gunas)

. Aggravating these characteristics weakens your body and causes imbalance. By knowing which characteristics are habitually imbalanced in your body, you will be able to identify and correct imbalances before you get sick. Every characteristic has an opposite which balances it (i.e. hot balances cold). You restore balance by favoring diet and lifestyle choices that increase the opposite characteristic.

TASTES

The 6 Tastes

Taste is used to sense the most basic properties and effects of food. Each taste has a specific medicinal effect on your body. Cravings for food with certain tastes indicate your body is craving specific medicinal results from food. Taste is experienced on the tongue and represents your body's reaction to foods. Sweet taste causes physical satisfaction and attraction whereas bitter taste causes discomfort and aversion. Kapha should use less sweet taste while Vata and Pitta would benefit from using more sweet taste. One of the first signs of illness is that your taste and appetite for food changes. The six tastes are sweet, sour, salty, pungent, bitter, and astringent. Do you crave foods with any of the tastes below?

BITTER

ABOUT BITTER BIOCHARACTERISTIC

Bitter is disagreeable and stimulating rejection, and a strong taste often associated with black coffee, dark chocolate, and most salad greens.

PUNGENT

ABOUT PUNGENT BIOCHARACTERISTIC

Pungency is characterized by irritation, or sharp, spicy foods that irritate the mouth such as black pepper.

DOSHAS

The Three Doshas / Body Types

According to the

biocharacteristic theory of medicine

, people tend to get sick, over and over again, due to habitual causes and imbalances that are unique to the person. Your body type summarizes this tendency, showing you the 'type' of conditions and imbalances that frequently challenge your health & wellness. Using body type, you can also identify remedies likely to improve your strength and resiliency. Your body type identifies physical and mental characteristics as well as your personal strengths and weaknesses. The calculation of your body type is based on your medical history.

The 3 functional body types (doshas), are Catabolic (Vata), Metabolic (Pitta), and Anabolic (Kapha). Catabolic individuals tend to break down body mass into energy. Metabolic individuals tend to burn or use energy. Anabolic individuals tend to store energy as body mass. Catabolic people tend to be easily stimulated, hyperactive, underweight and dry. Metabolic people tend to be rosy-cheeked, easily irritated, focused, driven, and easily inflamed. Anabolic people are heavy, stable and grounded, but if they store too much energy, they could gain weight easily and have congestion.

HAS THE FOLLOWING

EFFECT


Alkalizing

ALKALIZING

An herb or food that makes the urine more alkaline (higher pH). This herbal action can be helpful for a number of inflammatory conditions.

,

Prana

PRANA

Prana is the Sanskrit word for vital life energy, similar to Qi in Chinese Medicine. Many herbs stimulate your energy, or improve the flow of prana through your body. Generally, prana needs to be increased in spring after a sleepy winter.


TYPE
Greens
MEDICINAL PROPERTIES
Experiences are Personal
Experiences vary according to the person and constitution. Individual results may vary. The list of herbal-actions below has not be approved by the FDA and should not be used to treat a medical condition.
Here are the herbal actions of Sweet Potato Wrapped in Kale Drizzled with Tahini: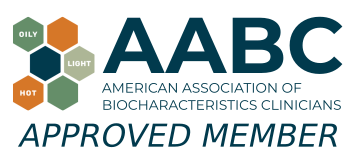 Joyful Belly is a recognized school of biocharacteristics medicine.
Eat Well for Life With Ayurveda: Balance Your Dosha
Love our recipes? Discover how to balance your diet for only $35 with this popular short course. GET THE ECOURSE
About the Author
John Immel, the founder of Joyful Belly, teaches people how to have a healthy diet and lifestyle with Ayurveda. His approach to Ayurveda exudes a certain ease, which many find enjoyable and insightful. John also directs Joyful Belly's
School of Ayurveda
, which specializes in digestive tract pathology & Ayurvedic nutrition. John and his wife Natalie recently published
Explore Your Hunger: A Guide to Hunger, Appetite & Food
.
John's interest in Ayurveda and digestive tract pathology was inspired by a complex digestive disorder acquired from years of international travel, including his public service work in South Asia. John's commitment to the detailed study of digestive disorders reflects his zeal to get down to the roots of the problem. His hope and belief in the capacity of each & every client to improve their quality of life is nothing short of a personal passion. John's creativity in the kitchen and delight in cooking for others comes from his family oriented upbringing. In addition to his certification in Ayurveda, John holds a bachelor's degree in mathematics from Harvard University.
John enjoys sharing Ayurveda within the context of his Catholic roots, and finds Ayurveda gives him an opportunity to participate in the healing mission of the Church. Jesus expressed God's love by feeding and healing the sick. That kindness is the fundamental ministry of Ayurveda as well.
Comments & Impressions of 'Sweet Potato Wrapped In Kale Drizzled With Tahini'
Do you like 'sweet potato wrapped in kale drizzled with tahini'? Why or why not? What makes it unique? Is there something you'd like to know about 'sweet potato wrapped in kale drizzled with tahini'?
190 likes
I like this combination of foods but prepare it differently for a more cooling effect. I simply bake a whole sweet potato, split it, then pour a mixture of salted tahini and coconut oil over it. I serve steamed kale as a side dish. It's a simple yet satisfying meal.
-
Alisa Turner, Oxford, MS
04-30-14
(
Reply
)