Save




3 ratings, 170 likes
Customer Reviews
4.33 out of 5 stars
Sign in to review this recipe
"Pacified my vata very nicely. Maybe a little less salt :)"
- Jon Harris,
Captain cook
,
HI





How to Make Yogurt & Cumin Digestive Lassi
SERVINGS: 1
PREP TIME: 5 MINUTES
COOK TIME: 0 MINUTES
INGREDIENTS
SKILL LEVEL:
EASY
| | |
| --- | --- |
| 1/4 tsp | |
| 1/8 whole | |
| 2 pinch | |
| 2/3 c | |
| 1/3 c | |
PREPARATION OF THIS HEALTHY RECIPE
Puree all ingredients in a blender and serve. Here 1/8 lemon means a normal "wedge" or slice of lemon.


How Does This Ayurvedic Recipe Improve Wellness?
CLINICAL AYURVEDIC REVIEW
Lassis digest easier than yogurt. Blending breaks up the gel and spices combat mucous. Lemon helps reduce the astringency of churned yogurt which can be slightly constipative.
The amount of water in a lassi varies with strength of digestion. Those with weaker digestion can use non fat yogurt with a 1:3 ratio of yogurt to water. For stronger digestions 3:1 ratio of yogurt to water.
Lemons are okay to mix with yogurt because it is already soured. Mixing lemons with milk, other the hand, curdles in the stomach!
Question: Isn't dairy contrindicated during a meal?
Answer: There is some disagreement in the community about the use of lassis after a meal. It is our experience that lassis, because of the spices and churning of the yogurt, help stimulate agni.
Foods with a Similar Nature to Yogurt & Cumin Digestive Lassi
Herb Supplements with a Similar Nature to Yogurt & Cumin Digestive Lassi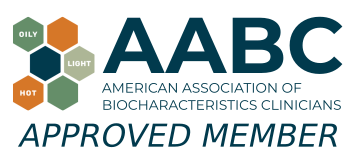 Joyful Belly is a recognized school of biocharacteristics medicine.
Eat Well for Life With Ayurveda: Balance Your Dosha
Love our recipes? Discover how to balance your diet for only $35 with this popular short course. GET THE ECOURSE
About the Author
John Immel, the founder of Joyful Belly, teaches people how to have a healthy diet and lifestyle with
Ayurveda biocharacteristics
. His approach to Ayurveda is clinical, yet exudes an ease which many find enjoyable and insightful. John also directs Joyful Belly's
School of Ayurveda
, offering professional clinical training in Ayurveda for over 15 years.
John's interest in Ayurveda and specialization in digestive tract pathology was inspired by a complex digestive disorder acquired from years of international travel, as well as public service work in South Asia. John's commitment to the detailed study of digestive disorders reflects his zeal to get down to the roots of the problem. His hope and belief in the capacity of each & every client to improve their quality of life is nothing short of a personal passion. John's creativity in the kitchen and delight in cooking for others comes from his family oriented upbringing. In addition to his certification in Ayurveda, John holds a bachelor's degree in mathematics from Harvard University.
John enjoys sharing Ayurveda within the context of his Catholic roots, and finds Ayurveda gives him an opportunity to participate in the healing mission of the Church. Jesus expressed God's love by feeding and healing the sick. That kindness is the fundamental ministry of Ayurveda as well. Outside of work, John enjoys spending time with his wife and 6 kids, and pursuing his love of theology, philosophy, and language.
Comments & Impressions of 'Yogurt & Cumin Digestive Lassi'
Do you like 'yogurt & cumin digestive lassi'? Why or why not? What makes it unique? Is there something else you'd like to know about 'yogurt & cumin digestive lassi'?




(4.33 out of 5 stars) 3 ratings, 170 likes
Sign in to review this recipe
Pacified my vata very nicely. Maybe a little less salt :)
-
Jon Harris, Captain cook, HI





06-04-13
(
Reply
)
Alisa and Co...Substitute when needed and experiment with salt levels! Nothing is written in stone. :)
-
David McKaig, Swannanoa, NC
02-27-14
(
Reply
)
It's a little salty & sour for a Vata-Pitta.
-
Alisa Turner, Oxford, MS



06-09-14
(
Reply
)