Table of Contents
Are you prone to a problem with 'Attention Deficit Hyperactivity Disorder (ADHD)'? Find your imbalances and create a diet for your Mind Stress Sleep by taking the free mind stress sleep quiz:
TAKE THE MIND STRESS SLEEP QUIZ
AYURVEDA PERSPECTIVE ON ATTENTION DEFICIT HYPERACTIVITY DISORDER (ADHD)
ADHD is a nervous system disorder characterized by difficulty paying attention, hyperactivity, and impulsivity. It can be broken down into several types:
Hyperactive type - More common in boys. Symptoms include fidgeting, restlessness, hard to make them focus, always trying to talk, getting into dangerous sports. Pacing the room.
Inattentive type - More common in girls. Needs something new, exciting, visually stimulating, surprising or shocking - grabs their attention.
Combined type - Features of both
ADHD is perhaps a misnomer, because clients do not have a deficit of attention. Instead, their attention switches too rapidly. It would more accurate to name the condition attention switching disorder. It is a state of disinhibition where the cerebral cortex fails in its ability to analyze and calm down the limbic system down after stimulation. The result is 3 negative traits: Distraction, Impulsivity, and Hyperactivity. According to Dr. Ned Hallowell, "ADHD is like having a Ferrari engine for a brain with bicycle brakes. Strengthen the brakes and you have a champion."
Symptoms of ADHD
Impulse buys, emotional eating, trouble follow through, starting multiple projects, etc.
Reactionary, Constantly feeling rejected (Rejection sensitivity dysphoria)
Trouble filtering other less relevant background info - dog barking in background, etc.
Trouble getting started on a task
The neurotransmitters GABA, serotonin, dopamine, and norepinephrine help regulate various functions in the brain, including mood, attention, and behavior. Low levels of dopamine and norepinephrine may create the inattention and impulsivity seen in ADHD. Serotonin is known to play a role and has been linked to ADHD but the relationship between serotonin and ADHD is not well understood. GABA is an inhibitory neurotransmitter. Low levels of GABA have been linked to hyperactivity and impulsivity.
Clinical Features of ADHD
ADHD individuals are typically lean individuals. Brain scans of patients with ADHD show deficient blood flow to the brain.
Lifestyle Changes
Start a contemplative practice that includes movement. Keep your eyes open during your contemplative practice so you stay grounded.
Keep a strong routine - eat meals and go to sleep at the same time each day
Stay hydrated and keep electrolytes balanced
Fidget toys (fidget spinner) can help bring focus in.
Teachers should present things in a new or fun way. Something that is moving, visual, interesting
Set your phone alarm to take a 5 minute breaks every half hour. Stretch and do breathing exercises to re-calibrate and relax.
Hire a coach to keep you on task
Avoid video games, excess screen time
Individuals with ADHD show willingness to take risks and may thrive in adventure sports, as entrepreneurs, etc.
Supplements
The following herbal actions may be beneficial:
Cerebral Vasodilators - Herbs such as Ginkgo that improve cerebral circulation may reduce symptoms of ADHD.
Nervines, Brain Tonics - To nourish the nervous system and brain.
Adaptogens - Rhodiola & ashwagandha can help calm the nervous system down and modulate stress.
Sedatives, Muscle Relaxants, etc - To reduce stress hormones & tension. Example: Valerian
Dopminergic, Stimulants - Stimulant medications are used in ADHD to increase the levels of dopamine and norepinephrine in the brain.
Alteratives, Hepatoprotectives - To strengthen the livers ability to clear ama and other nervous system irritants. Example: Guduchi
Rebuild electrolytes
In Ayurveda, herbs such as Shankhpushpi, Brahmi, and Guduchi are commonly used to help balance vata and improve symptoms of ADHD. Shankhpushpi is believed to improve memory and cognitive function, Brahmi is thought to improve overall brain function and Guduchi is considered to be a Rasayana herb that helps to nourish and rejuvenate the body and mind. The following supplements may help:
Omega-3 fatty acids: Believed to help improve brain function and reduce inflammation.
Zinc: An important mineral for brain development and function. Zinc deficiency has been linked to ADHD.
Magnesium: Aids nerve function, relaxes muscles, and can help reduce hyperactivity and impulsivity.
Iron: Iron is essential for healthy brain development. Iron deficiency can be linked to ADHD symptoms.
Vitamin B6: Important for brain development and function. Increases serotonin. Vitamin B6 has been shown to be as effective as Ritalin in ADHD.
Vitamin D: Vitamin D deficiency has been linked to an increased risk of ADHD.
Serine: Serine is an amino acid involved in the synthesis of neurotransmitters dopamine, norepinephrine, and serotonin. It is also a component of the phospholipid phosphatidylserine (PS), which is found in high concentrations in the brain. Studies suggest that phosphatidylserine supplementation in combination with omega-3 fatty acids may help improve attention and hyperactivity in children with ADHD.
Choline: Choline is a nutrient that supports production of the neurotransmitter acetylcholine, which is involved in various brain functions, including memory, attention, and muscle control. Phosphatidylcholine supplementation in combination with omega-3 fatty acids may help improve attention and hyperactivity
Carnitine: Carnitine is an amino acid derivative involved in energy metabolism in the body, particularly in the heart, brain and muscles. It works by aiding fatty acid metabolism in mitochondria. It is also thought to have antioxidant properties and is a b
Glutamine: Glutamine one of the most abundant amino acids in the blood and it plays an important role in many bodily functions. It is both a source of energy and a precursor for GABA.
Lithium: Lithium deficiencies have also been known to be common in ADHD
Avoid caffeine, alcohol, sugar, fasting, and intensity.
Disclaimer: 'Attention Deficit Hyperactivity Disorder (ADHD)' could be serious and should be checked by a medical doctor.
WHAT HAS ALREADY HELPED YOU HEAL ATTENTION DEFICIT HYPERACTIVITY DISORDER (ADHD)?
Improve the accuracy of your recommendations by letting us know what is working.
DIET REMEDIES FOR 'ATTENTION DEFICIT HYPERACTIVITY DISORDER (ADHD)'
HERBS & SUPPLEMENTS FOR 'ATTENTION DEFICIT HYPERACTIVITY DISORDER (ADHD)'
Please check with your medical doctor before making any changes to your health & wellness routine, and for the proper use of these products.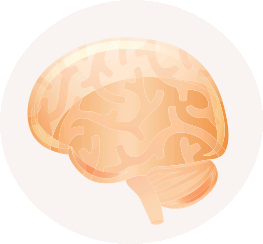 MORE MIND STRESS SLEEP TIPS
DISCLAIMER: The pathogenesis of each person's condition is unique, and so the diet must be fit to the individual and the unique root causes of the condition in your body. The information on this page is for educational purposes only and should not be used to treat a medical condition. It is not a substitute for medical care. Please check with your doctor before making any changes to your health and wellness routine.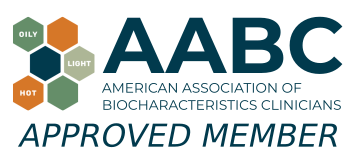 Joyful Belly is a recognized school of
biocharacteristics medicine
.
HOW TO ADDRESS ISSUES IN STAGE OF DISEASE #4
ATTENTION DEFICIT HYPERACTIVITY DISORDER (ADHD) IS IN STAGE OF DISEASE #4 -
TISSUE DISEASE
If you have symptoms in this category it means your imbalances have overwhelmed your body's resistance causing a full-fledged disease. Once imbalance reaches this stage it is more likely to cause acute or chronic conditions. You might be tempted to focus your attention on fighting symptoms in this category, but dismiss earlier warning signs of imbalance - i.e. symptoms in the stage 1 category. It is ideal to find and address the root causes weakening your system and remove them first. This ensures you are not adding fuel to the fire of disease. Once the root causes are removed, you can work on addressing the disease head on along with strengthening your body. This typically yields a quicker recovery and prevents recurrence. Ayurveda's preventative approach suggests you pay careful attention to every stage of disease development.
GET MY FREE AYURVEDA BODY MAP
AVOID DIETS, LIFESTYLES & HERBS THAT AGGRAVATE THESE EFFECTS
According to Ayurveda, one or more of the following
doshas
and
biocharacteristics
may aggravate 'Attention Deficit Hyperactivity Disorder (ADHD)'. If you have an excess of one of these doshas or biocharacteristics below, Ayurveda recommends reducing foods and lifestyle habits that aggravate them. Click on the biocharacteristic to learn what foods and
lifestyle habits
should be reduced.

Symptoms Tell A Story
The first step to healing is learning patterns from your symptoms. Symptoms are clues that reveal underlying imbalances. Symptoms show you where your body is weakened. Ultimately, all disease has a root in tissues too weak to defend itself. Ayurveda describes these patterns of weakness using doshas & biocharacteristics. If you notice a biocharacteristic or dosha appears next to many of your symptoms, it helps you establish a pattern that may be systemic.
VATA

FIND OUT

Status Unknown

Take

these quizzes

to find out if you have an imbalance of 'Vata' dosha.

PITTA

FIND OUT

Status Unknown

Take

these quizzes

to find out if you have an imbalance of 'Pitta' dosha.

MOBILE

ABOUT MOBILE BIOCHARACTERISTIC

Mobile refers to anything that stimulates the nervous system, muscles, or activity.

FIND OUT

Status Unknown

Take

these quizzes

to find out if you have an imbalance of 'Mobile' guna.
To learn more about the symbols above, click on them. See a complete list of all biocharacteristics.
RELATED SYMPTOMS & HABITS
The following symptoms & habits may be related to 'Attention Deficit Hyperactivity Disorder (ADHD)'. See your
quiz results
for a computerized assessment of your body type. Please click on the symptoms below to learn more about them.
DISCOVER YOUR BODY WITH YOUR FREE INDIVIDUALIZED BODY MAP
Find ideal foods, herbs and lifestyle tips. See your imbalances, and locate intervention points. Your body map contains a complete analysis of your Ayurvedic imbalances, organ by organ. Give your chart to your functional medical doctor or any alternative health practitioner.
HOW AYURVEDA WORKS
ARE YOU WONDERING HOW AYURVEDA CAN HELP YOU?
WHY IS AYURVEDA THE RIGHT SOLUTION?
Ayurveda strengthens the body while opposing disorders. It takes a holistic, systemic approach that looks at the whole body. Ayurveda shows how to interpret signs and symptoms of imbalance, and how to address them using diet, lifestyle adjustments, and herbs. It shows a person how to optimize their health on a continual basis. You can't take the doctor home with you, but you can take Ayurveda home with you. Ayurveda is the most advanced and easy to use home system for self healing.
HOW DOES AYURVEDA WORK?
Ayurveda starts by identifying your
body type
, which identifies certain tendencies in your body to get sick (as well as identifying your strengths). It uses body type to determine the likely root causes of your disorders. Next, Ayurveda analyzes the nature of your disorder. It fits all your signs and symptoms into a pattern, expressed as a combination of
biocharaceristics (gunas)
. For example, you may have a heat disorder, a cold disorder, or an oily disorder, etc. This simple categorical approach shows you how to correct systemic imbalances and strengthen your body as a whole.
On Joyful Belly, we've created an extensive categorization of food so you can easily match food to your imbalanced biocharacteristics. By eating an optimal diet that balances your biocharacteristics, your whole body is strengthened and the conditions that created the disorder are removed. Once the root causes of the disease are removed, the disease lessens in strength or disappears altogether. Additional remedies - such as herbs and lifestyle practices - focused on the specific disorder, can greatly enhance your healing.
GET STARTED
To get started on your Ayurvedic journey, we first recommend that your find your body type by taking our free quiz. In Ayurveda, every solution is based on your unique body type, so by taking this quiz, you'll get the best results.
FIND YOUR BODY TYPE
5 WAYS TO HEAL YOUR BODY
WITH AYURVEDA - FREE REPORT!
New to Ayurveda? Not sure how Ayurveda can help you? This free report shows you 5 simple ways you can heal your body with Ayurveda. It shows you simple, practical ways manage your health.
About the Author
John Immel, the founder of Joyful Belly, teaches people how to have a healthy diet and lifestyle with
Ayurveda biocharacteristics
. His approach to Ayurveda is clinical, yet exudes an ease which many find enjoyable and insightful. John also directs Joyful Belly's
School of Ayurveda
, offering professional clinical training in Ayurveda for over 15 years.
John's interest in Ayurveda and specialization in digestive tract pathology was inspired by a complex digestive disorder acquired from years of international travel, as well as public service work in South Asia. John's commitment to the detailed study of digestive disorders reflects his zeal to get down to the roots of the problem. His hope and belief in the capacity of each & every client to improve their quality of life is nothing short of a personal passion. John's creativity in the kitchen and delight in cooking for others comes from his family oriented upbringing. In addition to his certification in Ayurveda, John holds a bachelor's degree in mathematics from Harvard University.
John enjoys sharing Ayurveda within the context of his Catholic roots, and finds Ayurveda gives him an opportunity to participate in the healing mission of the Church. Jesus expressed God's love by feeding and healing the sick. That kindness is the fundamental ministry of Ayurveda as well. Outside of work, John enjoys spending time with his wife and 6 kids, and pursuing his love of theology, philosophy, and language.
Comments & Personal Experiences
How does 'attention deficit hyperactivity disorder (adhd)' affect your quality of life? What aggravates it? What has helped you? Is there something else you'd like to know about 'attention deficit hyperactivity disorder (adhd)'?
1 like
Sign in to review this symptom