Are you prone to a problem with 'Candida / Yeast Infection / Thrush'? Find your imbalances and create a diet for your Blood and Circulation by taking the free blood and circulation quiz:
TAKE THE BLOOD AND CIRCULATION QUIZ
AYURVEDA PERSPECTIVE ON CANDIDA / YEAST INFECTION / THRUSH
Frequent yeast infections, urinary tract infections (UTIs), fatigue & general malaise could indicate you have a persistent imbalance of candida in your digestive tract. Candida is a fungus present in everyone's body. Usually the presence of candida is beneficial. They are a part of your normal flora and assist you in digesting glucose, sucrose and maltose.
[1]
Candida also aids in nutrient digestion and absorption in the body. However, certain conditions can lead to harmful overgrowth of candida. And, once candida has lodged in your tissues, this overgrowth can be hard to get rid of.
Signs & Symptoms of Candida
Candida is especially common in the gut, mouth, genitourinary tract and on the skin. Some of the most common signs of candida include itching, soreness, pain or burning in the infected area. Give your entire abdomen a massage. Do you notice pain or soreness anywhere below the belly button? You may have candida in your colon. Candida may be imbalanced without the presence of these symptoms as well.
Other symptoms of candida include indigestion, gas, bloating, frequent yeast infections, and frequent UTIs. Anything from anxiety to joint pain to inflammation to weight gain could be caused by candida overgrowth. The symptoms of candida overgrowth are often common to many disorders, making a diagnosis based on symptoms difficult. In Ayurveda, the symptoms of candida are very similar to the symptoms of 'ama' or toxins. That's because candida, like all of the microflora in your body, produce toxins. Under normal conditions, the toxic load is manageable by the liver and kidneys. Under conditions of overgrowth, these organs become stressed and overwhelmed, and symptoms start to appear. To protect these organs, it is essential to keep your levels of candida balanced. In addition, chronic inflammation due to candida can lead to cancer of the infected area.
The general signs and symptoms of toxicity (ama) by dosha include the following:
Vata Symptoms
Pitta Symptoms
Kapha Symptoms

Fatigue
Anxiety
Insomnia
Dizziness
Tinnitus
Joint issue
Gas
Bloating
Decreased immunity
Weak digestion

Acne
Inflammation
Body odor
Diarrhea

Weight gain
Mucus or Congestion in

Sinus
Lungs
Colon
Stomach

Nausea
Fatigue
Mucus in stool
Home Test for Candida
You can do a home spittle test which requires that you spit into room temp glass of water upon waking. Check the glass every 20 minutes for next hour.
Look for the following:
Strings coming down through the water from the saliva at the top
Cloudy saliva sitting at the bottom of the glass
Opaque specks of saliva suspended in the water
This test presumes the presence of candida in the saliva, and that blood sugar levels are high enough to promote candida growth in the cup. While this technique may be a quick litmus test, it is not foolproof. If you suspect candida overgrowth, get it confirmed by doctor through lab testing.
Causes of Candida Overgrowth in the Gut
While there are over 20 species that can cause infection, Candida albicans is the most common culprit in cases of candida overgrowth. This species has adapted for growth in the GI tract and is commonly found there. The chemistry of your gut, competition from other gut bacteria, blood sugar levels, and the strength of your immune system all play key roles that keep candida in check, or lead to their proliferation. Whenever there is an imbalance in any of these areas, candida have the potential to multiply.
Candida is very adaptive. That's partly what makes it so pesky and virulent. It can exist in a low oxygen (hypoxic), oxygen free (anaerobic) or oxygen rich environments.
Antibiotics & Candida
Candida have an opportunity to grow prolifically after you take broad spectrum antibiotics which kill all bacteria in the body. In this scenario, candida escalate due to lack of competition. The bacteria that usually keep them in check are decimated, leaving tons of under occupied space in the gut and vagina. Most people probably know someone who had a vaginal yeast infection flare up after taking a round of antibiotics.
[2]
While taking antibiotics, add fermented foods to your diet and use a good probiotic during and after your course of treatment.
Sometimes, eating meat and dairy that is not organic can lead to yeast infections. These meats often contain antibiotics in them. Over half of the antibiotics used in the US are used by the livestock industry. These medicines are then passed to you in the meat and dairy harvested from animals who have been treated.[3]
Poor Diet
A poor diet results in a smorgasbord for candida, especially one high in sugar. Anyone who bakes homemade bread knows how excited candida gets in a high sugar environment. These bakers put candida in a bowl of warm water and sugar to activate them before kneading them into the dough as a leavening agent. Within minutes the candida starts bubbling furiously. To see this effect at home, simply mix together 1 tbsp of honey, a cup of lukewarm water, and a packet of baker's yeast from the grocery store.
In your body, candida also thrives on an abundance of sugar to reproduce and become pathogenic. Diets rich in sugars themselves, foods that contain sugar (it's used as a preservative in almost everything!) as well as foods that convert to sugars (refined grains, fruits, etc) all feed candida. As the sugary food makes its way down your GI tract, or as your blood sugar levels rise, the candida in your body become activated just like it does in the dough of a baker. You may even notice your symptoms worsen 2-3 hours after eating sugar.
Kapha individuals, and those with diabetes are particularly susceptible to an overgrowth because of the presence of chronic high blood sugar levels. One of the early warnings of Kapha imbalance is excess saliva (do you wake up in a puddle of drool?). Kapha types take heed and follow a Kapha pacifying diet avoiding sugar, wheat and dairy.
All three body types can help to prevent candida by eating a diet low in sugar. Favor root vegetables and whole grains as your carbohydrate sources instead of refined flours, sugars and corn syrup. Read the ingredients of everything you buy. Sugar creeps into the sneakiest places. Beyond low sugar, eat foods you know that you can easily digest since fermentation in the gut creates an environment where candida can thrive. In other words, if foods cause gas and bloating, they are likely to aggravate candida. Therefore favor easy to digest foods and avoid difficult ones.
Suppressed Immunity
Normally, a healthy immune system can keep candida in check.
Weak immunity can also lead to Candida outbreaks. When the immune system is severely compromised candida can even cross protective barriers and colonize almost any organ in the body, become systemic, and lead to a life threatening condition called candidiasis.[5]
The immune system is weakened by poor diet as well as other conditions such as allergies, autoimmune diseases, chronic inflammation, lack of sleep, toxic exposure and stress. Steroids or other immunosuppressant drugs given to people with conditions like Irritable Bowel Syndrome can also result in candida overgrowth. Parasites such as blastocystis can release chemicals that directly suppress the immune system. Cancer, chemotherapy, AIDS can all cause an imbalance of candida. Stress releases cortisol which both suppresses the immune system and raises your blood sugar level, which feeds the candida. Long term stress weakens the adrenals which can also lead to a weakened immune system.[6] A sugar rich diet, in addition to feeding bacteria, actually depresses your immune system also, increasing your vulnerability to a candida overgrowth.[4]
To ensure robust immunity, eat a diet that suits your dosha. Address chronic inflammation immediately. Avoid exposure to toxins. Keep a strong routine and aim to get to bed by 10pm. Talk to your practitioner about which adaptogen herbs and stress relieving practices might be helpful for you.
Inflammation and Candida
Inflammation in particular has a special relationship with candida. The presence of candida slows the healing of inflammation and inflammation promotes candida growth. This dynamic can create a vicious cycle making it challenging to remedy the overgrowth.
[7]
Many GI disorders and parasites can lead to inflammation that causes candida overgrowth. Foods that aggravate inflammation will also increase candida. Therefore it is best to avoid
Pitta aggravating
foods.
Hormones & Candida
Estrogen is a major ingredient in the pill and promotes the growth of yeast. Elevated estrogen levels due to being pregnant or on birth control increases your chances of a
vaginal candida overgrowth
- especially when coupled with a sugar rich diet and/or antibiotic use.
[8]
If you have a candida overgrowth, consider other forms of birth control.
Treatment
While not always sufficient, a good place to begin in resolving a
candida overgrowth
is to improve digestion. Dosha specific herbs will also be useful in building digestive strength (agni). Then, address candida overgrowth by avoiding excess sugars and carbs. Next you'll want to clear toxins (ama) from the body with a mild laxative to encourage good elimination, a diuretic to flush fluids, and a vasodilator to improve circulation. Finally, an antimicrobial will help kill candida in weakened spaces and tissues, such as in a patch of scar tissue.
Therefore, an herb formula should contain digestives, hypoglycemics, laxatives, diuretics, vasodilators, and antimicrobials. Joyful Belly has used this strategy in creating Candida Cleanse Tea, designed to remedy candida imbalance in your gut.
Treatment by Dosha
Since your diet, herbs and approach may need to be more specific to your constitution, it is best to see a practitioner. Here are some general guidelines by dosha:
Vatas be warned against standard anti-candida diets as they will likely make your problems worse. These diets are too depleting for Vatas since they focus on lowering blood sugar. Instead Vata needs to focus on eating easy to digest foods, following a Vata pacifying diet and cleansing the colon with a medicated enema. Vatas should still avoid refined sugars and refined flours.
Pittas will need to reduce inflammation with a Pitta pacifying diet. Cleanse the liver, cool and detoxify the blood with herbs like bhumyamalaki and guduchi. Removal of candida may be necessary for the inflammation to heal. Candida in inflamed, defective or scar tissue is more difficult to eliminate without a strong antifungal.
Kaphas will benefit from the more traditional anti-candida diets which aim to lower blood sugar. For kapha, foods rich in insoluble fiber help scrape the intestine clean.
Use of Antimicrobials
Natural antimicrobials such as garlic, coconut oil, milk thistle, vitamin C and vidanga can help resolve an overgrowth. Candida albicans has been shown to be even more sensitive to certain essential oils than to the typical drugs prescribed to treat overgrowth when combined with an anti-candida diet. The most useful oils include lemongrass, myrrh, clove, lavender and oregano. Lavender and/or lemongrass is ideal for Vata types. Lemongrass, clove and/or lavender is recommended for Pitta. Kaphas can use myrrh, clove and/or oregano. Choose an oil appropriate for your dosha.
You can help to kill off the candida outbreak by adding a 1-3 drops of the essential oil to 1 teaspoon coconut oil (mix well) while eating a candida cleansing diet. To combat oral thrush, add three drops of essential oil to a tablespoon of coconut oil and swish around your mouth for about 20 minutes. Essential oils are powerful and therefore should only be taken internally for 10 days or less. Be sure the oils you use are pure, certified organic oils.
Recovery
After clearing the infection, it is important to repopulate the gut with good bacteria via a healthy diet for your dosha including inulin rich foods such as garlic, onion or jerusalem artichoke. Depending on your unique body type, fermented foods and probiotics may also be beneficial. Only a fraction of the microbiome is known, so even with a probiotic your gut may need some time to rebuild the full diversity you need for optimal digestive health.
[1] https://en.wikipedia.org/wiki/Candida_(fungus)
[2] https://draxe.com/candida-symptoms/
[3] https://www.thecandidadiet.com/causes.htm
[4] https://www.thecandidadiet.com/causes.htm
[5] https://www.ncbi.nlm.nih.gov/pmc/articles/PMC3163673/
[6] https://www.thecandidadiet.com/causes.htm
[7] https://www.ncbi.nlm.nih.gov/pmc/articles/PMC3163673/
[8] https://draxe.com/candida-symptoms/
Images of Candida / Yeast Infection / Thrush
Large
Disclaimer: 'Candida / Yeast Infection / Thrush' could be serious and should be checked by a medical doctor.
WHAT HAS ALREADY HELPED YOU HEAL CANDIDA / YEAST INFECTION / THRUSH?
Improve the accuracy of your recommendations by letting us know what is working.
DIET REMEDIES FOR 'CANDIDA / YEAST INFECTION / THRUSH'
HERBS & SUPPLEMENTS FOR 'CANDIDA / YEAST INFECTION / THRUSH'
Please check with your medical doctor before making any changes to your health & wellness routine, and for the proper use of these products.
BLOOD AND CIRCULATION TIPS
DISCLAIMER: The pathogenesis of each person's condition is unique, and so the diet must be fit to the individual and the unique root causes of the condition in your body. The information on this page is for educational purposes only and should not be used to treat a medical condition. It is not a substitute for medical care. Please check with your doctor before making any changes to your health and wellness routine.
FAVOR DIETS, LIFESTYLES & HERBS WITH THESE MEDICINAL EFFECTS
Everything you eat has an effect on your body, which Ayurveda categorizes in a simple and easy way, using
biocharacteristics (gunas)
. Biocharacteristics are qualities (like cold and hot) that describe the effect a food or herb has on your body. Cooling foods like cucumber, decrease metabolism. Heating foods like chili pepper, stimulate your body and increase metabolism. For 'Candida / Yeast Infection / Thrush', you should select foods with the following biocharacteristics. Individual results will vary, based on your body type and the root cause of your imbalance.
LIQUEFIED

ABOUT LIQUEFIED BIOCHARACTERISTIC

Substances that thin fluids (lower viscosity of blood plasma). These may include blood thinners or mucolytic herbs.

Status Unknown

Take

these quizzes

to find out if you have an imbalance of 'Liquefied' guna
To learn more about the symbols above, click on them. See a complete list of all biocharacteristics.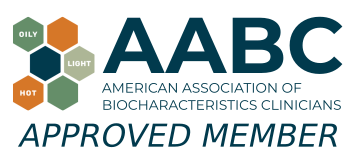 Joyful Belly is a recognized school of
biocharacteristics medicine
.
ADDRESS ISSUES IN STAGE OF DISEASE 3
CANDIDA / YEAST INFECTION / THRUSH IS IN STAGE OF DISEASE 3 -
ATTACKING TISSUE
If you have symptoms in this category it means that your imbalances are becoming stronger and weakening your body's resistance. Most people have a weakness in one or more organs. These areas of weakness are the 'weak link in the chain.' They are first to succumb when an imbalance reaches a tipping point. Repairing imbalances in this category often represent your last opportunity to prevent disease. At any moment, these imbalances could overwhelm weakened tissue and develop into a disease. You may feel pain or discomfort in the weakened area. At this stage you will need to support the weakened tissue with specialized foods and herbs for the weakened tissue.
GET MY FREE AYURVEDA BODY MAP
AVOID DIETS, LIFESTYLES & HERBS THAT AGGRAVATE THESE EFFECTS
According to Ayurveda, one or more of the following
doshas
and
biocharacteristics
may aggravate 'Candida / Yeast Infection / Thrush'. If you have an excess of one of these doshas or biocharacteristics below, Ayurveda recommends reducing foods and lifestyle habits that aggravate them. Click on the biocharacteristic to learn what foods and
lifestyle habits
should be reduced.

Symptoms Tell A Story
The first step to healing is learning patterns from your symptoms. Symptoms are clues that reveal underlying imbalances. Symptoms show you where your body is weakened. Ultimately, all disease has a root in tissues too weak to defend itself. Ayurveda describes these patterns of weakness using doshas & biocharacteristics. If you notice a biocharacteristic or dosha appears next to many of your symptoms, it helps you establish a pattern that may be systemic.
GOOEY

ABOUT GOOEY BIOCHARACTERISTIC

Gooey is identified by anything gelatinous (such as oatmeal), or by mucus congestion.

FIND OUT

Status Unknown

Take

these quizzes

to find out if you have an imbalance of 'Gooey' guna.

HEAVY

ABOUT HEAVY BIOCHARACTERISTIC

Heavy is identified by sedation, sluggishness, or increased weight.

FIND OUT

Status Unknown

Take

these quizzes

to find out if you have an imbalance of 'Heavy' guna.

TOXIC

ABOUT TOXIC BIOCHARACTERISTIC

A substance that causes toxicity in the body, or that harms the body.

FIND OUT

Status Unknown

Take

these quizzes

to find out if you have an imbalance of 'Toxic' guna.

SOUR

ABOUT SOUR BIOCHARACTERISTIC

Sour refers to anything fermented or acidic.

FIND OUT

Status Unknown

Take

these quizzes

to find out if you have an imbalance of 'Sour' taste.

SWEET

ABOUT SWEET BIOCHARACTERISTIC

Sweet refers to anything builds tissue, including macronutrients such as carbohydrates, proteins and fats.

FIND OUT

Status Unknown

Take

these quizzes

to find out if you have an imbalance of 'Sweet' taste.
To learn more about the symbols above, click on them. See a complete list of all biocharacteristics.
RELATED SYMPTOMS & HABITS
The following symptoms & habits may be related to 'Candida / Yeast Infection / Thrush'. See your
quiz results
for a computerized assessment of your body type. Please click on the symptoms below to learn more about them.
Biocharacteristics of 7,286 People Reporting Candida / Yeast Infection / Thrush
On average the
biocharacteristics
of people reporting Candida / Yeast Infection / Thrush were
more
aggravated than
66%
of other symptoms. From the
7,286
people who reported Candida / Yeast Infection / Thrush in this research study of 74,671 individuals, average deviation in biocharacteristic levels were the following:
Risk Factors of Candida / Yeast Infection / Thrush
Below you will see general risk factors as well as the greatest risk factors, i.e. those who were also more likely to report Candida / Yeast Infection / Thrush. Overall,
18.78% of people surveyed
in this research study reported Candida / Yeast Infection / Thrush.
Review These Common Risk Factors
Show All
Complications of Those Reporting Candida / Yeast Infection / Thrush
In this research study, people who report Candida / Yeast Infection / Thrush were likely to report the following:
WHAT'S NEXT?
DISCOVER YOUR BODY WITH YOUR FREE INDIVIDUALIZED BODY MAP
Find ideal foods, herbs and lifestyle tips. See your imbalances, and locate intervention points. Your body map contains a complete analysis of your Ayurvedic imbalances, organ by organ. Give your chart to your functional medical doctor or any alternative health practitioner.
HOW AYURVEDA WORKS
ARE YOU WONDERING HOW AYURVEDA CAN HELP YOU?
WHY IS AYURVEDA THE RIGHT SOLUTION?
Ayurveda strengthens the body while opposing disorders. It takes a holistic, systemic approach that looks at the whole body. Ayurveda shows how to interpret signs and symptoms of imbalance, and how to address them using diet, lifestyle adjustments, and herbs. It shows a person how to optimize their health on a continual basis. You can't take the doctor home with you, but you can take Ayurveda home with you. Ayurveda is the most advanced and easy to use home system for self healing.
HOW DOES AYURVEDA WORK?
Ayurveda starts by identifying your
body type
, which identifies certain tendencies in your body to get sick (as well as identifying your strengths). It uses body type to determine the likely root causes of your disorders. Next, Ayurveda analyzes the nature of your disorder. It fits all your signs and symptoms into a pattern, expressed as a combination of
biocharaceristics (gunas)
. For example, you may have a heat disorder, a cold disorder, or an oily disorder, etc. This simple categorical approach shows you how to correct systemic imbalances and strengthen your body as a whole.
On Joyful Belly, we've created an extensive categorization of food so you can easily match food to your imbalanced biocharacteristics. By eating an optimal diet that balances your biocharacteristics, your whole body is strengthened and the conditions that created the disorder are removed. Once the root causes of the disease are removed, the disease lessens in strength or disappears altogether. Additional remedies - such as herbs and lifestyle practices - focused on the specific disorder, can greatly enhance your healing.
GET STARTED
To get started on your Ayurvedic journey, we first recommend that your find your body type by taking our free quiz. In Ayurveda, every solution is based on your unique body type, so by taking this quiz, you'll get the best results.
FIND YOUR BODY TYPE
5 WAYS TO HEAL YOUR BODY
WITH AYURVEDA - FREE REPORT!
New to Ayurveda? Not sure how Ayurveda can help you? This free report shows you 5 simple ways you can heal your body with Ayurveda. It shows you simple, practical ways manage your health.
About the Author
John Immel, the founder of Joyful Belly, teaches people how to have a healthy diet and lifestyle with
Ayurveda biocharacteristics
. His approach to Ayurveda is clinical, yet exudes an ease which many find enjoyable and insightful. John also directs Joyful Belly's
School of Ayurveda
, offering professional clinical training in Ayurveda for over 15 years.
John's interest in Ayurveda and specialization in digestive tract pathology was inspired by a complex digestive disorder acquired from years of international travel, as well as public service work in South Asia. John's commitment to the detailed study of digestive disorders reflects his zeal to get down to the roots of the problem. His hope and belief in the capacity of each & every client to improve their quality of life is nothing short of a personal passion. John's creativity in the kitchen and delight in cooking for others comes from his family oriented upbringing. In addition to his certification in Ayurveda, John holds a bachelor's degree in mathematics from Harvard University.
John enjoys sharing Ayurveda within the context of his Catholic roots, and finds Ayurveda gives him an opportunity to participate in the healing mission of the Church. Jesus expressed God's love by feeding and healing the sick. That kindness is the fundamental ministry of Ayurveda as well. Outside of work, John enjoys spending time with his wife and 6 kids, and pursuing his love of theology, philosophy, and language.
Comments & Personal Experiences
How does 'candida / yeast infection / thrush' affect your quality of life? What aggravates it? What has helped you? Is there something you'd like to know about 'candida / yeast infection / thrush'?





(5.00 out of 5 stars) 3 ratings, 174 likes
Sign in to review this symptom
well -informed write up...you people are wothy of praise and appreciation.
-
, AL





06-30-19
(
Reply
)
well -informed write up...you people are wothy of praise and appreciation.
-
, AL





06-30-19
(
Reply
)