Are you prone to a problem with 'Emphysema'? Find your imbalances and create a diet for your Respiratory System by taking the free respiratory health quiz:
TAKE THE RESPIRATORY HEALTH QUIZ
AYURVEDA PERSPECTIVE ON EMPHYSEMA
Emphysema is a condition where the air sacs (alveoli) in the lungs are damaged and rupture, creating
large air filled spaces in the lungs
. The early symptoms of emphysema are
shortness of breath
, coughing, and recurrent lung infections.
Imagine a collection of tiny bubbles. As each tiny bubble pops, it combines with the neighboring bubble and a larger bubble forms. A similar process happens to the air sacs of the lungs - as the sacs rupture they combine to form larger sacs. Eventually large air spaces from, replacing the spongy elastic tissue of the lungs, and causing hyperinflation of the lungs.
Each time a sac ruptures, the surface area of the lungs diminishes, reducing oxygen absorption. Eventually, the lungs are not able to absorb enough oxygen for the body.
Complications
The loss of elastic tissue of the lungs makes breathing more difficult and those with emphysema must use
chest muscles to support breathing
. This gives those with emphysema a barrel chested appearance. The use of muscles to support breathing takes significant effort, leading to
weight loss and exhaustion
. Normally, exhalation is effortless due to elastic recoil in the lungs. Emphysema patients, on the hand, must use their muscles to physically push the air out the lungs.
The chronic inflammation associated with emphysema causes excess mucus, which may be difficult to expectorate due to hyperinflation. This leads to solid mucus plugs that may become infected.
Emphysema is progressive and may develop into chronic obstructive pulmonary disorder (COPD).
Risk Factors
Smoking tobacco is one of the main risk factors of emphysema, as well as long term
exposure to respiratory irritants
such as asbestos, fumes, dust, paints, and chemicals.
However emphysema also develops in those who do not have exposure. A genetic disorder resulting in alpha-1-trypsin deficiency may predispose individuals to loss of elastic tissue, fibrosis, and emphysema.
Treatment
There is no cure for emphysema. To slow the profession, remove the cause of respiratory irritation. Antifibrotic herbs and connective tissue tonics help to preserve what lung function still exists.
Oxygen therapy may slow the progression of the disease. Chronic hypoxia leads to pulmonary hypertension, which results in further detrioration and strain on the heart.
Serine protease inhibitors may reduce elastase enzymes that break down elastic tissue.
Lifestyle Tips for Clearing Morning Mucus
Mucus builds while sleeping and lying down at night due to slowed circulation and less movement. Emphysema patients may benefit from clearing the lungs first thing in the morning by:
Take a hot shower with the bathroom door closed to fill up the room with steam.
Inhaling steam through the mouth for 10-15 minutes
Taking an expectorant herb formula
Inducing nausea and/or vomiting with mustard powder or lobelia (nausea and vomiting has a very strong expectorant effect)
Gentle but vigorous pounding of the chest and back to loosen mucus
Disclaimer: 'Emphysema' could be serious and should be checked by a medical doctor.
WHAT HAS ALREADY HELPED YOU HEAL EMPHYSEMA?
Improve the accuracy of your recommendations by letting us know what is working.
DIET REMEDIES FOR 'EMPHYSEMA'
HERBS & SUPPLEMENTS FOR 'EMPHYSEMA'
Please check with your medical doctor before making any changes to your health & wellness routine, and for the proper use of these products.
RESPIRATORY HEALTH TIPS
DISCLAIMER: The pathogenesis of each person's condition is unique, and so the diet must be fit to the individual and the unique root causes of the condition in your body. The information on this page is for educational purposes only and should not be used to treat a medical condition. It is not a substitute for medical care. Please check with your doctor before making any changes to your health and wellness routine.
FAVOR DIETS, LIFESTYLES & HERBS WITH THESE MEDICINAL EFFECTS
Everything you eat has an effect on your body, which Ayurveda categorizes in a simple and easy way, using
biocharacteristics (gunas)
. Biocharacteristics are qualities (like cold and hot) that describe the effect a food or herb has on your body. Cooling foods like cucumber, decrease metabolism. Heating foods like chili pepper, stimulate your body and increase metabolism. For 'Emphysema', you should select foods with the following biocharacteristics. Individual results will vary, based on your body type and the root cause of your imbalance.
CLEAR

ABOUT CLEAR BIOCHARACTERISTIC

Clear refers to anything that cleanses or flushes out wastes, or that digests ama.

Status Unknown

Take

these quizzes

to find out if you have an imbalance of 'Clear' guna

LIQUEFIED

ABOUT LIQUEFIED BIOCHARACTERISTIC

Substances that thin fluids (lower viscosity of blood plasma). These may include blood thinners or mucolytic herbs.

Status Unknown

Take

these quizzes

to find out if you have an imbalance of 'Liquefied' guna
To learn more about the symbols above, click on them.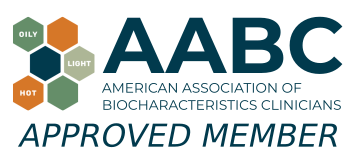 Joyful Belly is a recognized school of
biocharacteristics medicine
.
ADDRESS ISSUES IN STAGE OF DISEASE 4
EMPHYSEMA IS IN STAGE OF DISEASE 4 -
TISSUE DISEASE
If you have symptoms in this category it means your imbalances have overwhelmed your body's resistance causing a full-fledged disease. Once imbalance reaches this stage it is more likely to cause acute or chronic conditions. You might be tempted to focus your attention on fighting symptoms in this category, but dismiss earlier warning signs of imbalance - i.e. symptoms in the stage 1 category. It is ideal to find and address the root causes weakening your system and remove them first. This ensures you are not adding fuel to the fire of disease. Once the root causes are removed, you can work on addressing the disease head on along with strengthening your body. This typically yields a quicker recovery and prevents recurrence. Ayurveda's preventative approach suggests you pay careful attention to every stage of disease development.
GET MY FREE AYURVEDA BODY MAP
AVOID DIETS, LIFESTYLES & HERBS THAT AGGRAVATE THESE EFFECTS
According to Ayurveda, one or more of the following
doshas
and
biocharacteristics
may aggravate 'Emphysema'. If you have an excess of one of these doshas or biocharacteristics below, Ayurveda recommends reducing foods and lifestyle habits that aggravate them. Click on the biocharacteristic to learn what foods and
lifestyle habits
should be reduced.

Symptoms Tell A Story
The first step to healing is learning patterns from your symptoms. Symptoms are clues that reveal underlying imbalances. Symptoms show you where your body is weakened. Ultimately, all disease has a root in tissues too weak to defend itself. Ayurveda describes these patterns of weakness using doshas & biocharacteristics. If you notice a biocharacteristic or dosha appears next to many of your symptoms, it helps you establish a pattern that may be systemic.
COLD

ABOUT COLD BIOCHARACTERISTIC

Cold refers to anything that reduces body temperature, metabolism, and blood flow.

FIND OUT

Status Unknown

Take

these quizzes

to find out if you have an imbalance of 'Cold' guna.

GOOEY

ABOUT GOOEY BIOCHARACTERISTIC

Gooey is identified by anything gelatinous (such as oatmeal), or by mucus congestion.

FIND OUT

Status Unknown

Take

these quizzes

to find out if you have an imbalance of 'Gooey' guna.

HEAVY

ABOUT HEAVY BIOCHARACTERISTIC

Heavy is identified by sedation, sluggishness, or increased weight.

FIND OUT

Status Unknown

Take

these quizzes

to find out if you have an imbalance of 'Heavy' guna.

SWEET

ABOUT SWEET BIOCHARACTERISTIC

Sweet refers to anything builds tissue, including macronutrients such as carbohydrates, proteins and fats.

FIND OUT

Status Unknown

Take

these quizzes

to find out if you have an imbalance of 'Sweet' taste.
To learn more about the symbols above, click on them.
RELATED SYMPTOMS & HABITS
The following symptoms & habits may be related to 'Emphysema'. See your
quiz results
for a computerized assessment of your body type. Please click on the symptoms below to learn more about them.
Risk Factors of Emphysema
Below you will see general risk factors as well as the greatest risk factors, i.e. those who were also more likely to report Emphysema. Overall,
0.37% of people surveyed
in this research study reported Emphysema.
Review These Common Risk Factors
Show All
Complications of Those Reporting Emphysema
In this research study, people who report Emphysema were likely to report the following:
DISCOVER YOUR BODY WITH YOUR FREE INDIVIDUALIZED BODY MAP
Find ideal foods, herbs and lifestyle tips. See your imbalances, and locate intervention points. Your body map contains a complete analysis of your Ayurvedic imbalances, organ by organ. Give your chart to your functional medical doctor or any alternative health practitioner.
HOW AYURVEDA WORKS
ARE YOU WONDERING HOW AYURVEDA CAN HELP YOU?
WHY IS AYURVEDA THE RIGHT SOLUTION?
Ayurveda strengthens the body while opposing disorders. It takes a holistic, systemic approach that looks at the whole body. Ayurveda shows how to interpret signs and symptoms of imbalance, and how to address them using diet, lifestyle adjustments, and herbs. It shows a person how to optimize their health on a continual basis. You can't take the doctor home with you, but you can take Ayurveda home with you. Ayurveda is the most advanced and easy to use home system for self healing.
HOW DOES AYURVEDA WORK?
Ayurveda starts by identifying your
body type
, which identifies certain tendencies in your body to get sick (as well as identifying your strengths). It uses body type to determine the likely root causes of your disorders. Next, Ayurveda analyzes the nature of your disorder. It fits all your signs and symptoms into a pattern, expressed as a combination of
biocharaceristics (gunas)
. For example, you may have a heat disorder, a cold disorder, or an oily disorder, etc. This simple categorical approach shows you how to correct systemic imbalances and strengthen your body as a whole.
On Joyful Belly, we've created an extensive categorization of food so you can easily match food to your imbalanced biocharacteristics. By eating an optimal diet that balances your biocharacteristics, your whole body is strengthened and the conditions that created the disorder are removed. Once the root causes of the disease are removed, the disease lessens in strength or disappears altogether. Additional remedies - such as herbs and lifestyle practices - focused on the specific disorder, can greatly enhance your healing.
GET STARTED
To get started on your Ayurvedic journey, we first recommend that your find your body type by taking our free quiz. In Ayurveda, every solution is based on your unique body type, so by taking this quiz, you'll get the best results.
FIND YOUR BODY TYPE
5 WAYS TO HEAL YOUR BODY
WITH AYURVEDA - FREE REPORT!
New to Ayurveda? Not sure how Ayurveda can help you? This free report shows you 5 simple ways you can heal your body with Ayurveda. It shows you simple, practical ways manage your health.
About the Author
John Immel, the founder of Joyful Belly, teaches people how to have a healthy diet and lifestyle with
Ayurveda biocharacteristics
. His approach to Ayurveda is clinical, yet exudes an ease which many find enjoyable and insightful. John also directs Joyful Belly's
School of Ayurveda
, offering professional clinical training in Ayurveda for over 15 years.
John's interest in Ayurveda and specialization in digestive tract pathology was inspired by a complex digestive disorder acquired from years of international travel, as well as public service work in South Asia. John's commitment to the detailed study of digestive disorders reflects his zeal to get down to the roots of the problem. His hope and belief in the capacity of each & every client to improve their quality of life is nothing short of a personal passion. John's creativity in the kitchen and delight in cooking for others comes from his family oriented upbringing. In addition to his certification in Ayurveda, John holds a bachelor's degree in mathematics from Harvard University.
John enjoys sharing Ayurveda within the context of his Catholic roots, and finds Ayurveda gives him an opportunity to participate in the healing mission of the Church. Jesus expressed God's love by feeding and healing the sick. That kindness is the fundamental ministry of Ayurveda as well. Outside of work, John enjoys spending time with his wife and 6 kids, and pursuing his love of theology, philosophy, and language.
Comments & Personal Experiences
How does 'emphysema' affect your quality of life? What aggravates it? What has helped you? Is there something you'd like to know about 'emphysema'?
2 likes
Sign in to review this symptom