Are you prone to a problem with 'Gas, irregular digestion'? Find your imbalances and create a diet for your Digestion by taking the free digestion quiz:
TAKE THE DIGESTION QUIZ
AYURVEDA PERSPECTIVE ON GAS, IRREGULAR DIGESTION
Got a gassy gut? Frequent farting and flatulence isn't just embarrassing, it's also unhealthy. Prompt action is necessary. Passing gas is an important warning sign your body has weak digestion, metabolism, and compromised immunity. Gas is considered a disease in Ayurveda. A solution to your gas problems is one of the most important steps you can take to restore your health & vitality.
Although it may seem like everything you eat creates gas, or like your belly blows up like a balloon for unexplained reasons, resolving gas has been the cornerstone of health in Ayurveda for 5,000 years. Ayurveda offers a comprehensive perspective on steps you can take to restore happiness and cheerfulness to your tummy.
Breaking the Ice
Talking about farts can be uncomfortable and embarrassing. Given the importance of digestive health in Ayurveda, we've got to break the ice somehow. Let's start with some fart facts:
A farting application on the iPhone raked in $10K first day
Have you ever heard of a fartiste? Farting was the profession of Joseph Pugol ("Le Petomane"). Pugol was able to pass gas at will and at varying pitch, thereby playing tunes for sold-out shows at the Moulin Rouge of 'Paris'. Today, his torch is carried on by Mr Methane.
A fart tax was passed in New Zealand for farmers owning cows, to offset environmental costs of bovine methane production. In California, several electric companies have created systems to capture methane gasses released from cows.
World's longest fart recorded 2 minutes and 42 seconds!
Despite the fart jokes, we're aiming for farts that smell like roses. We believe only Ayurveda can make it possible.
Hippocrates - "Passing gas is necessary to well-being."
Emperor Claudius - "all Roman citizens shall be allowed to pass gas whenever necessary."
All things equal, the amount of gas increases with age. The average person releases 1-3 pints of gas a day. Passes gas about 14 times a day. Up to 20-25 times is considered normal. Ayurveda believes those statistics could be lower.
The Significance of Gas to Your Health
Gas is formed when food ferments, i.e. rots, in the digestive tract. This happens when your body is too weak to digest and absorb nutrients from your food quickly enough. The small intestine is 22ft and the colon is 5ft long. Imagine there is a race in your gut between your intestines and the normal bacteria living in your gut. If you win the race, digest your food before the bacteria, and eliminate it, you nourish your body and have very little gas. If bacteria win the race, you'll have lots of gas, bloating and malabsorption.
When bacteria ferment the food in your gut, they not only produce gas, they also excrete other toxins, i.e. bacteria poop and piss. Your small intestine can start to resemble a raw sewage dump site. These toxins are poisonous and irritate the lining of the digestive tract. Some of the poison is absorbed into the blood, where it aggravates the liver and kidneys. If your liver can't process the poison, your body will purge it through the kidneys, skin, and breath, creating excess urine, bad breath, and acne. Toxic blood weakens all of your organs. That's why it is vitally important to address chronic gas conditions as quickly as possible.
The effects of gas on the nervous system and joints deserves special attention. Neurons are very sensitive to changes in blood chemistry. When the blood is poisoned, a person often feel scattered, ungrounded, nervous and anxious. Chronic gas can lead to poor decisions. Discomfort in the abdomen makes a person hyper and impulsive. They may lose their 'common sense' or 'street smarts'. Since joints have such poor circulation, any chronic toxic buildup tends to accumulate in the joint space leading to arthritic conditions. Since the immune system may be busy fighting gut bacteria, the immune system may become over stimulated or weak, depending on the constitution.
What causes gas, from a western medical perspective?
What is intestinal gas made of?
Abdominal gas is composed of oxygen; nitrogen; hydrogen; carbon dioxide; and methane. The oxygen and nitrogen come from the air. The other gases come from bacterial fermentation. The unpleasant odor of flatulence comes from bacteria that release skatole, indole, and sulfur. Intestinal gas may be flammable if the concentration of hydrogen and methane is too high, however only 1/3 of people produce methane. The noises of gas are produced by vibration of your anal sphincter, and occasionally closed buttocks.
Western Treatment of Abdominal Gas
Digestive enzymes, Lactaid, Beano
Anti-microbials and anti-biotics
Surfactants help dissolve gas into liquids and stool
Bismuth subgallate to reduce odor
Ayurveda Perspectives on What Causes Gas
Intestinal gas is generally considered to be a condition of weak digestion, fundamentally a Vata disorder in samana vayu, one of the five subtypes of Vata dosha. Many Vata people experience abdominal gas after cold and difficult to digest foods like beans or cabbage. Symptoms include lower abdominal pain and bloating, particularly in the cecum located in the lower right side of the pelvic bowl. Pitta people often have abdominal bloating after eating spicy or oily foods. Bloating is primarily in the small intestine around the belly button along with sharp pain above the belly button. Kapha people may become gassy from gooey foods like bread and cheese. They experience heavy, sluggish stomach. There are many types of imbalances that could lead to gas. The primary types are:
Vata Types
Cold digestion
Irregular routine or poor diet
Deficient blood & dryness
Colic / uncoordinated peristalsis
Stress, tension, anxiety
Pitta Types
Inflammation, irritation, or infection
Food allergies & intolerances
Kapha Types
Sluggish digestion, viscous mucus
Synonyms and Keywords
gas, abdominal gas, intestinal gas, farting, breaking wind, passing gas, bloating, belch, belching, aerophagia, flatus, lactose intolerance, abdominal pain, abdominal discomfort, flatulence
Images of Gas, irregular digestion
Large
WHAT HAS ALREADY HELPED YOU HEAL GAS, IRREGULAR DIGESTION?
Improve the accuracy of your recommendations by letting us know what is working.
DIET REMEDIES FOR 'GAS, IRREGULAR DIGESTION'
HERBS & SUPPLEMENTS FOR 'GAS, IRREGULAR DIGESTION'
Please check with your medical doctor before making any changes to your health & wellness routine, and for the proper use of these products.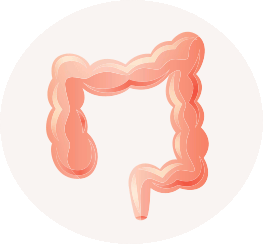 MORE DIGESTION TIPS
DISCLAIMER: The pathogenesis of each person's condition is unique, and so the diet must be fit to the individual and the unique root causes of the condition in your body. The information on this page is for educational purposes only and should not be used to treat a medical condition. It is not a substitute for medical care. Please check with your doctor before making any changes to your health and wellness routine.
FAVOR DIETS, LIFESTYLES & HERBS WITH THESE MEDICINAL EFFECTS
Everything you eat has an effect on your body, which Ayurveda categorizes in a simple and easy way, using
biocharacteristics (gunas)
. Biocharacteristics are qualities (like cold and hot) that describe the effect a food or herb has on your body. Cooling foods like cucumber, decrease metabolism. Heating foods like chili pepper, stimulate your body and increase metabolism. For 'Gas, irregular digestion', you should select foods with the following biocharacteristics. Individual results will vary, based on your body type and the root cause of your imbalance.
EASY

ABOUT EASY BIOCHARACTERISTIC

Easy refers to anything easy to digest, or digests quickly.

Status Unknown

Take

these quizzes

to find out if you need to increase Easy to digest foods
To learn more about the symbols above, click on them. See a complete list of all biocharacteristics.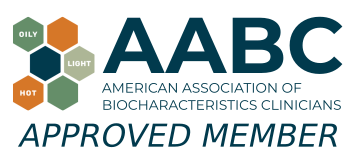 Joyful Belly is a recognized school of
biocharacteristics medicine
.
ADDRESS ISSUES IN STAGE OF DISEASE 1
GAS, IRREGULAR DIGESTION IS IN STAGE OF DISEASE 1 -
AFFECTING DIGESTION
If you have symptoms in this category, your body is sending you a warning sign. Since digestion is so metabolically intensive and sensitive to stress and emotions, the earliest warning signs of imbalance usually appear in the digestive tract first. You may have gas and bloating, for example, or acid reflux. Ayurveda recommends paying careful, close attention to warning signs. They indicate that an imbalance is starting to accumulate. Correct these warning signs before they accumulate further and weaken your body's resistance. This is usually accomplished by removing diet and lifestyle habits that aggravate your imbalanced doshas and biocharacteristics.
GET MY FREE AYURVEDA BODY MAP
AVOID DIETS, LIFESTYLES & HERBS THAT AGGRAVATE THESE EFFECTS
According to Ayurveda, one or more of the following
doshas
and
biocharacteristics
may aggravate 'Gas, irregular digestion'. If you have an excess of one of these doshas or biocharacteristics below, Ayurveda recommends reducing foods and lifestyle habits that aggravate them. Click on the biocharacteristic to learn what foods and
lifestyle habits
should be reduced.

Symptoms Tell A Story
The first step to healing is learning patterns from your symptoms. Symptoms are clues that reveal underlying imbalances. Symptoms show you where your body is weakened. Ultimately, all disease has a root in tissues too weak to defend itself. Ayurveda describes these patterns of weakness using doshas & biocharacteristics. If you notice a biocharacteristic or dosha appears next to many of your symptoms, it helps you establish a pattern that may be systemic.
VATA

FIND OUT

Status Unknown

Take

these quizzes

to find out if you have an imbalance of 'Vata' dosha.

DIFFICULT

ABOUT DIFFICULT BIOCHARACTERISTIC

Difficult refers to anything that is difficult to digest, or takes a long time to digest.

FIND OUT

Status Unknown

Take

these quizzes

to find out if you need to decrease Difficult to digest foods.

DRY

ABOUT DRY BIOCHARACTERISTIC

Dry is identified by lack of moisture, lack of fat, or anything that causes diuresis.

FIND OUT

Status Unknown

Take

these quizzes

to find out if you have an imbalance of 'Dry' guna.

COLD

ABOUT COLD BIOCHARACTERISTIC

Cold refers to anything that reduces body temperature, metabolism, and blood flow.

FIND OUT

Status Unknown

Take

these quizzes

to find out if you have an imbalance of 'Cold' guna.

TOXIC

ABOUT TOXIC BIOCHARACTERISTIC

A substance that causes toxicity in the body, or that harms the body.

FIND OUT

Status Unknown

Take

these quizzes

to find out if you have an imbalance of 'Toxic' guna.
To learn more about the symbols above, click on them. See a complete list of all biocharacteristics.
RELATED SYMPTOMS & HABITS
The following symptoms & habits may be related to 'Gas, irregular digestion'. See your
quiz results
for a computerized assessment of your body type. Please click on the symptoms below to learn more about them.
Biocharacteristics of 47,247 People Reporting Gas, irregular digestion
On average the
biocharacteristics
of people reporting Gas, irregular digestion were
less
aggravated than
83%
of other symptoms. From the
47,247
people who reported Gas, irregular digestion in this research study of 74,671 individuals, average deviation in biocharacteristic levels were the following:
Risk Factors of Gas, irregular digestion
Below you will see general risk factors as well as the greatest risk factors, i.e. those who were also more likely to report Gas, irregular digestion. Overall,
58.32% of people surveyed
in this research study reported Gas, irregular digestion.
Review These Common Risk Factors
Show All
Complications of Those Reporting Gas, irregular digestion
In this research study, people who report Gas, irregular digestion were likely to report the following:
WHAT'S NEXT?
DISCOVER YOUR BODY WITH YOUR FREE INDIVIDUALIZED BODY MAP
Find ideal foods, herbs and lifestyle tips. See your imbalances, and locate intervention points. Your body map contains a complete analysis of your Ayurvedic imbalances, organ by organ. Give your chart to your functional medical doctor or any alternative health practitioner.
HOW AYURVEDA WORKS
ARE YOU WONDERING HOW AYURVEDA CAN HELP YOU?
WHY IS AYURVEDA THE RIGHT SOLUTION?
Ayurveda strengthens the body while opposing disorders. It takes a holistic, systemic approach that looks at the whole body. Ayurveda shows how to interpret signs and symptoms of imbalance, and how to address them using diet, lifestyle adjustments, and herbs. It shows a person how to optimize their health on a continual basis. You can't take the doctor home with you, but you can take Ayurveda home with you. Ayurveda is the most advanced and easy to use home system for self healing.
HOW DOES AYURVEDA WORK?
Ayurveda starts by identifying your
body type
, which identifies certain tendencies in your body to get sick (as well as identifying your strengths). It uses body type to determine the likely root causes of your disorders. Next, Ayurveda analyzes the nature of your disorder. It fits all your signs and symptoms into a pattern, expressed as a combination of
biocharaceristics (gunas)
. For example, you may have a heat disorder, a cold disorder, or an oily disorder, etc. This simple categorical approach shows you how to correct systemic imbalances and strengthen your body as a whole.
On Joyful Belly, we've created an extensive categorization of food so you can easily match food to your imbalanced biocharacteristics. By eating an optimal diet that balances your biocharacteristics, your whole body is strengthened and the conditions that created the disorder are removed. Once the root causes of the disease are removed, the disease lessens in strength or disappears altogether. Additional remedies - such as herbs and lifestyle practices - focused on the specific disorder, can greatly enhance your healing.
GET STARTED
To get started on your Ayurvedic journey, we first recommend that your find your body type by taking our free quiz. In Ayurveda, every solution is based on your unique body type, so by taking this quiz, you'll get the best results.
FIND YOUR BODY TYPE
5 WAYS TO HEAL YOUR BODY
WITH AYURVEDA - FREE REPORT!
New to Ayurveda? Not sure how Ayurveda can help you? This free report shows you 5 simple ways you can heal your body with Ayurveda. It shows you simple, practical ways manage your health.
About the Author
John Immel, the founder of Joyful Belly, teaches people how to have a healthy diet and lifestyle with
Ayurveda biocharacteristics
. His approach to Ayurveda is clinical, yet exudes an ease which many find enjoyable and insightful. John also directs Joyful Belly's
School of Ayurveda
, offering professional clinical training in Ayurveda for over 15 years.
John's interest in Ayurveda and specialization in digestive tract pathology was inspired by a complex digestive disorder acquired from years of international travel, as well as public service work in South Asia. John's commitment to the detailed study of digestive disorders reflects his zeal to get down to the roots of the problem. His hope and belief in the capacity of each & every client to improve their quality of life is nothing short of a personal passion. John's creativity in the kitchen and delight in cooking for others comes from his family oriented upbringing. In addition to his certification in Ayurveda, John holds a bachelor's degree in mathematics from Harvard University.
John enjoys sharing Ayurveda within the context of his Catholic roots, and finds Ayurveda gives him an opportunity to participate in the healing mission of the Church. Jesus expressed God's love by feeding and healing the sick. That kindness is the fundamental ministry of Ayurveda as well. Outside of work, John enjoys spending time with his wife and 6 kids, and pursuing his love of theology, philosophy, and language.
Comments & Personal Experiences
How does 'gas, irregular digestion' affect your quality of life? What aggravates it? What has helped you? Is there something you'd like to know about 'gas, irregular digestion'?




(4.00 out of 5 stars) 1 rating, 439 likes
Sign in to review this symptom