Are you prone to a problem with 'Gastritis'? Find your imbalances and create a diet for your Digestion by taking the free digestion quiz:
TAKE THE DIGESTION QUIZ
AYURVEDA PERSPECTIVE ON GASTRITIS
Are You So Hungry It Hurts? You Might Have Gastritis.
Hunger doesn't always come from a big appetite. Sometimes, it's a side-effect of inflammation. I once had a client that was 100 lbs overweight because she was always famished. After several sessions, we realized she wasn't hungry at all - she was in pain. Epigastric pain often masquerades as hunger. Instead of eating, check your upper abdomen for pain next time you are hungry. If you feel pain, you may have gastritis.
Gastritis and duodenitis are inflammation of the stomach lining and duodenum respectively. The main symptom of this inflammation is a burning sensation in the upper abdomen. Many people don't even notice the burning sensation until they press on it. You can check your body for gastritis by pressing 2-3 inches into your epigastric area, the region above your bellybutton and near to the ribs. If you have a burning sensation there, you may have gastritis or duodenitis. Note: The above left picture shows gastritis (redness) with a deep gastric ulcer present.
Anatomy of the Upper GI
The stomach is located several inches to the left of your midline, where your ribs meet your abdomen. After food leaves the stomach, it goes into the duodenum, the beginning of the small intestine. The duodenum is located above your belly button, in the region just below your ribs. These two regions collectively are known as the epigastric area.
Common Causes of Gastritis
Gastritis has numerous causes however
hyperacidity, bile reflux, and infections
are the most common.
NSAIDS, alcohol, coffee and other digestive irritants
can also cause or irritate gastritis.
Western herbalist differentiate between hot and cold gastritis. How gastritis is due to infections and irritants like coffee and alcohol. Cold gastritis is due to atrophy - poor digestive strength due to injury or old age. In atrophy, SIBO irritates the GI, causing inflammation.
In Ayurveda, gastritis is a pitta disorder associated with samana vayu and pachaka pitta. The cause of gastritis is poor digestion, which leaves your system vulnerable to infection and the other causes mentioned above.
Overeating may also contribute to gastritis. When your stomach is too small for such a large portion, the highly acidic contents in the stomach are shoved into the duodenum prematurely. The duodenum doesn't have time to neutralize the acid which then burns the lining in the duodenum. Stress may aggravate gastritis because it increases acid secretion while at the same time inhibiting digestive function.
A common instigator of gastritis is a bacteria called H. pylori. As many as one-half to two-thirds of the world's population are infected with H. pylori. Many people walk around without knowing these critters are gnawing away at their gut lining. To boot, only about 20% of those infected experience symptoms. H pylori are adapted to live in highly acidic environments and even have the capacity to change your stomach's chemistry. They may live inside you for years without causing symptoms or damage.
I contracted H pylori from traveling overseas in the early 2000s before I studied Ayurveda. During this time, I had burning sensations in my intestines. The burning was so painful it would wake me up at night. Gut pain that wakes you up at night is actually a serious condition. But I was ignorant of the importance of this sign. I also didn't know that chronic gastritis may eventually lead to ulcers. Or, that gastritis can erode the acid producing cells of your stomach, leading to permanent loss of stomach function (gastroparesis). My digestion was very poor at the time due to the inflammation.
The Road to Recovery
Fortunately the damage was not permanent. Three years later, after enrolling in Ayurveda school, I realized my condition needed attention and a plan of action. I got a stool test and discovered I had H pylori as well as pancreatic insufficiency. Then, I successfully treated these conditions using diet, lifestyle, and herbs.
First, I followed some general guidelines to improve my digestion. Bacteria feed off undigested food. Indigestion also saps your body of energy. Improving digestion increases your body's strength and resilience to fight disease. To improve my digestion, I made sure all my food was easy to digest. I ate my meals on schedule, the same time each day. I regulated my portions and stopped overstuffing myself with food, which was overwhelming my digestive tract. I kept myself well-hydrated. I also relaxed after each meal for fifteen minutes.
Second, I worked hard to release the tension I was carrying in my solar plexus (a collection of sympathetic nerves & ganglia in the epigastric area). Through gentle stretching I started to notice the tension whenever I felt criticized or threatened. I would tighten up my abdominal muscles, squeezing the organs of my upper GI into my chest. Belly breathing helped me loosen up that area with immediate results. Not only did I feel more grounded emotionally, but the pain reduced overnight. As I did these exercises, I could even feel stagnant food move out of the area.
Third, I addressed the gastritis directly by reducing the amount of burning spices I ate like chili and cayenne. I removed all digestive irritants from my diet. Then, I specifically added cooling, pitta pacifying foods like coconut water, pomegranate, cucumber juice, cabbage juice, and pear juice.
Finally, I took an antimicrobial herb formula. And after two weeks, I was pain free. By strengthening my digestive tract using Ayurvedic principles, and taking an herbal microbial, I kept my H pylori infection at bay.
Western doctors recommend antibiotics to eradicate H pylori. However, learning how to keep H. pylori at bay may be as important as eradication because the likelihood of re-infection is high. You can address H pylori by following the techniques listed above. Regular consumption of aloe vera gel and turmeric may be useful for their antibacterial and anti-inflammatory properties as well. Check with your medical doctor to determine what course of action will be best for you.
Images of Gastritis
Large
Disclaimer: 'Gastritis' could be serious and should be checked by a medical doctor.
WHAT HAS ALREADY HELPED YOU HEAL GASTRITIS?
Improve the accuracy of your recommendations by letting us know what is working.
DIET REMEDIES FOR 'GASTRITIS'
HERBS & SUPPLEMENTS FOR 'GASTRITIS'
Please check with your medical doctor before making any changes to your health & wellness routine, and for the proper use of these products.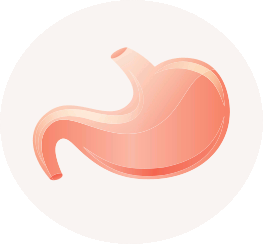 MORE DIGESTION TIPS
DISCLAIMER: The pathogenesis of each person's condition is unique, and so the diet must be fit to the individual and the unique root causes of the condition in your body. The information on this page is for educational purposes only and should not be used to treat a medical condition. It is not a substitute for medical care. Please check with your doctor before making any changes to your health and wellness routine.
FAVOR DIETS, LIFESTYLES & HERBS WITH THESE MEDICINAL EFFECTS
Everything you eat has an effect on your body, which Ayurveda categorizes in a simple and easy way, using
biocharacteristics (gunas)
. Biocharacteristics are qualities (like cold and hot) that describe the effect a food or herb has on your body. Cooling foods like cucumber, decrease metabolism. Heating foods like chili pepper, stimulate your body and increase metabolism. For 'Gastritis', you should select foods with the following biocharacteristics. Individual results will vary, based on your body type and the root cause of your imbalance.
COLD

ABOUT COLD BIOCHARACTERISTIC

Cold refers to anything that reduces body temperature, metabolism, and blood flow.

Status Unknown

Take

these quizzes

to find out if you have an imbalance of 'Cold' guna

EASY

ABOUT EASY BIOCHARACTERISTIC

Easy refers to anything easy to digest, or digests quickly.

Status Unknown

Take

these quizzes

to find out if you need to increase Easy to digest foods

ASTRINGENT

ABOUT ASTRINGENT BIOCHARACTERISTIC

Astringency is characterized by constriction, drawing together, or drying.

Status Unknown

Take

these quizzes

to find out if you have an imbalance of 'Astringent' taste

BITTER

ABOUT BITTER BIOCHARACTERISTIC

Bitter is disagreeable and stimulates rejection. It is a strong taste often associated with black coffee, dark chocolate, and most salad greens.

Status Unknown

Take

these quizzes

to find out if you have an imbalance of 'Bitter' taste
To learn more about the symbols above, click on them. See a complete list of all biocharacteristics.
Spleen Tonic
SPLEEN-TONIC
An herb that strengthens spleen function by improving strength of the blood. Spleen tonics Builds agni, brighten the person's appearances & firms up tissues.
Vulnerary
VULNERARY
An herb used for the treatment of wounds (antiulcer, connective tissue tonic).
,
Demulcent
DEMULCENT
Herbs that coat or form a soothing film over a mucous membrane, relieving minor pain and inflammation of the membrane.
Anti Inflammatory
ANTI-INFLAMMATORY
Reduces inflammation in the body. Different herbs and carriers target different body systems.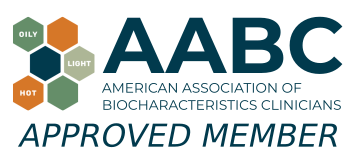 Joyful Belly is a recognized school of
biocharacteristics medicine
.
ADDRESS ISSUES IN STAGE OF DISEASE 3
GASTRITIS IS IN STAGE OF DISEASE 3 -
ATTACKING TISSUE
If you have symptoms in this category it means that your imbalances are becoming stronger and weakening your body's resistance. Most people have a weakness in one or more organs. These areas of weakness are the 'weak link in the chain.' They are first to succumb when an imbalance reaches a tipping point. Repairing imbalances in this category often represent your last opportunity to prevent disease. At any moment, these imbalances could overwhelm weakened tissue and develop into a disease. You may feel pain or discomfort in the weakened area. At this stage you will need to support the weakened tissue with specialized foods and herbs for the weakened tissue.
GET MY FREE AYURVEDA BODY MAP
AVOID DIETS, LIFESTYLES & HERBS THAT AGGRAVATE THESE EFFECTS
According to Ayurveda, one or more of the following
doshas
and
biocharacteristics
may aggravate 'Gastritis'. If you have an excess of one of these doshas or biocharacteristics below, Ayurveda recommends reducing foods and lifestyle habits that aggravate them. Click on the biocharacteristic to learn what foods and
lifestyle habits
should be reduced.

Symptoms Tell A Story
The first step to healing is learning patterns from your symptoms. Symptoms are clues that reveal underlying imbalances. Symptoms show you where your body is weakened. Ultimately, all disease has a root in tissues too weak to defend itself. Ayurveda describes these patterns of weakness using doshas & biocharacteristics. If you notice a biocharacteristic or dosha appears next to many of your symptoms, it helps you establish a pattern that may be systemic.
PITTA

FIND OUT

Status Unknown

Take

these quizzes

to find out if you have an imbalance of 'Pitta' dosha.

DIFFICULT

ABOUT DIFFICULT BIOCHARACTERISTIC

Difficult refers to anything that is difficult to digest, or takes a long time to digest.

FIND OUT

Status Unknown

Take

these quizzes

to find out if you need to decrease Difficult to digest foods.

HOT

ABOUT HOT BIOCHARACTERISTIC

Hot is identified by increased body temperature, metabolism, or inflammation.

FIND OUT

Status Unknown

Take

these quizzes

to find out if you have an imbalance of 'Hot' guna.

PUNGENT

ABOUT PUNGENT BIOCHARACTERISTIC

Pungency is characterized by irritation, or sharp, spicy foods that irritate the mouth such as black pepper.

FIND OUT

Status Unknown

Take

these quizzes

to find out if you have an imbalance of 'Pungent' taste.
To learn more about the symbols above, click on them. See a complete list of all biocharacteristics.
RELATED SYMPTOMS & HABITS
The following symptoms & habits may be related to 'Gastritis'. See your
quiz results
for a computerized assessment of your body type. Please click on the symptoms below to learn more about them.
Biocharacteristics of 5,279 People Reporting Gastritis
On average the
biocharacteristics
of people reporting Gastritis were
more
aggravated than
70%
of other symptoms. From the
5,279
people who reported Gastritis in this research study of 74,671 individuals, average deviation in biocharacteristic levels were the following:
Risk Factors of Gastritis
Below you will see general risk factors as well as the greatest risk factors, i.e. those who were also more likely to report Gastritis. Overall,
13.86% of people surveyed
in this research study reported Gastritis.
Review These Common Risk Factors
Show All
Complications of Those Reporting Gastritis
In this research study, people who report Gastritis were likely to report the following:
WHAT'S NEXT?
DISCOVER YOUR BODY WITH YOUR FREE INDIVIDUALIZED BODY MAP
Find ideal foods, herbs and lifestyle tips. See your imbalances, and locate intervention points. Your body map contains a complete analysis of your Ayurvedic imbalances, organ by organ. Give your chart to your functional medical doctor or any alternative health practitioner.
HOW AYURVEDA WORKS
ARE YOU WONDERING HOW AYURVEDA CAN HELP YOU?
WHY IS AYURVEDA THE RIGHT SOLUTION?
Ayurveda strengthens the body while opposing disorders. It takes a holistic, systemic approach that looks at the whole body. Ayurveda shows how to interpret signs and symptoms of imbalance, and how to address them using diet, lifestyle adjustments, and herbs. It shows a person how to optimize their health on a continual basis. You can't take the doctor home with you, but you can take Ayurveda home with you. Ayurveda is the most advanced and easy to use home system for self healing.
HOW DOES AYURVEDA WORK?
Ayurveda starts by identifying your
body type
, which identifies certain tendencies in your body to get sick (as well as identifying your strengths). It uses body type to determine the likely root causes of your disorders. Next, Ayurveda analyzes the nature of your disorder. It fits all your signs and symptoms into a pattern, expressed as a combination of
biocharaceristics (gunas)
. For example, you may have a heat disorder, a cold disorder, or an oily disorder, etc. This simple categorical approach shows you how to correct systemic imbalances and strengthen your body as a whole.
On Joyful Belly, we've created an extensive categorization of food so you can easily match food to your imbalanced biocharacteristics. By eating an optimal diet that balances your biocharacteristics, your whole body is strengthened and the conditions that created the disorder are removed. Once the root causes of the disease are removed, the disease lessens in strength or disappears altogether. Additional remedies - such as herbs and lifestyle practices - focused on the specific disorder, can greatly enhance your healing.
GET STARTED
To get started on your Ayurvedic journey, we first recommend that your find your body type by taking our free quiz. In Ayurveda, every solution is based on your unique body type, so by taking this quiz, you'll get the best results.
FIND YOUR BODY TYPE
5 WAYS TO HEAL YOUR BODY
WITH AYURVEDA - FREE REPORT!
New to Ayurveda? Not sure how Ayurveda can help you? This free report shows you 5 simple ways you can heal your body with Ayurveda. It shows you simple, practical ways manage your health.
About the Author
John Immel, the founder of Joyful Belly, teaches people how to have a healthy diet and lifestyle with
Ayurveda biocharacteristics
. His approach to Ayurveda is clinical, yet exudes an ease which many find enjoyable and insightful. John also directs Joyful Belly's
School of Ayurveda
, offering professional clinical training in Ayurveda for over 15 years.
John's interest in Ayurveda and specialization in digestive tract pathology was inspired by a complex digestive disorder acquired from years of international travel, as well as public service work in South Asia. John's commitment to the detailed study of digestive disorders reflects his zeal to get down to the roots of the problem. His hope and belief in the capacity of each & every client to improve their quality of life is nothing short of a personal passion. John's creativity in the kitchen and delight in cooking for others comes from his family oriented upbringing. In addition to his certification in Ayurveda, John holds a bachelor's degree in mathematics from Harvard University.
John enjoys sharing Ayurveda within the context of his Catholic roots, and finds Ayurveda gives him an opportunity to participate in the healing mission of the Church. Jesus expressed God's love by feeding and healing the sick. That kindness is the fundamental ministry of Ayurveda as well. Outside of work, John enjoys spending time with his wife and 6 kids, and pursuing his love of theology, philosophy, and language.
Comments & Personal Experiences
How does 'gastritis' affect your quality of life? What aggravates it? What has helped you? Is there something you'd like to know about 'gastritis'?
42 likes
Sign in to review this symptom