Are you prone to a problem with 'Many cracks on tongue'? Find your imbalances and create a diet for your Blood and Circulation by taking the free blood and circulation quiz:
TAKE THE BLOOD AND CIRCULATION QUIZ
AYURVEDA PERSPECTIVE ON MANY CRACKS ON TONGUE
Most people don't even notice cracks on their tongues.
But in Ayurveda, these cracks tell important stories about what's happening in your body. They can be an early warning sign that your digestive tract is degenerating or that your body is dehydrated.
Discover what a diagnosis of cracks on your tongue means for your own or your clients' health, and how Ayurveda can help.
Why Do You Have Cracks on Your Tongue?
A healthy tongue has no cracks and is soft and supple.
Its full and moistened look indicates the body is hydrated, the person is well nourished and their plasma (rasa dhatu) and red blood cells (rakta dhatu) are healthy.
Children's tongues rarely have cracks and provide a good gauge of what a healthy tongue looks like.
In contrast, cracks are common in elderly individuals who are prone to dryness, digestive issues and Vata aggravation.
They may also be a warning sign that blood plasma is deficient and unable to nourish the tongue adequately, a Vata disorder associated with excess dry quality.
Depending on the depth and severity of the cracks, they can also suggest a more severe Vata imbalance associated with tissue degeneration (loss of ojas).
Cracks Can Reveal the Severity of Your Condition
Pathology in the body typically starts as a loss of vitality (a loss of
prana
).
If the diminished vitality is not addressed, it gradually leads to a loss of substance (ojas) in the form of tissue degeneration.
While tongue crack formation often follows this same general pattern, the cracks can also appear suddenly along with the onset of an illness, stress, or diet and lifestyle changes.
Normally, though, cracks start single, small, and superficial indicating a mild Vata imbalance or nutrient deficiency in fluids.
The resultant loss of vitality is easily remedied with adequate hydration, balanced nutrition, reduction in stress levels, or gentle cleansing to reduce toxicity.
As imbalances progress, however, cracks become more numerous, longer and deeper.
A very deep imbalance will lead to cracks distributed over the entire tongue. Deeper and more numerous cracks always suggest a deeper injury to fluids and/or the tissue itself.
Re-hydration, nourishment, and rejuvenation are essential in addressing this kind of imbalance, but may not be sufficient.
To heal a disorder in this stage, panchakarma and a detailed examination of the root cause may be necessary.
Location & Pattern of Cracks
To assess the progression of a disorder through the various disease stages, we rate cracks as mild, medium or severe according to their depth, length, location, distribution and number.
Their location on the tongue may also offer clues as to possible issues related to the body's organs.
What's the organ connection?
As organ imbalances affect your blood and circulation, they impact areas of the tongue differently and lead to topical changes to the tongue's surface.
For example:
The back of the tongue is most sensitive to dehydration and fluid volume, while the sides reflect blood stagnation.
The center of the tongue enjoys the most circulation, while the tip is most affected by heat.
Vasoconstriction affects the edges of the tongue more than the center, leading to a color change, or change in the location of cracks.
Similarly, lines anywhere on the tongue warn of accumulation of Vata in that area of the body:
A crack that runs along the entire midline suggests stress held along the spine. Or it could also indicate a heart issue.
Cracks on the edges of the tongue reveal that digestive fire ( agni) is impaired. A crack in the center means that the stomach is injured--likely because of a Vata imbalance.
If the crack runs from the center of the tongue to the tip, look for a heart disorder or congenital heart problems, or tightness in the chest / shoulders.
While the location of cracks can lead to insights about what's happening in the body and its organs, always look for other signs to confirm these findings.
Common Imbalances Involving Cracks on Tongue
The most common imbalances appear as superficial cracks along with a reddish tongue. This pattern indicates dryness creating heat, which translates as a Vata pushing
Pitta
disorder.
There's a tendency for dryness and heat to go together in the body, just as in the desert.
The remedy is to moisten the tongue by hydrating and nourishing the body, a technique called building ojas. Try a rice pudding for example, or an almond shake.
Sometimes, pathogens or other external factors come into play requiring nuances in your approach.
Cracks on a pale tongue indicate a Vata imbalance due to blood deficiency (rakta). A pale tongue indicates that the digestive fire (agni) is low. Color can be restored with digestives like ginger and black pepper as well as easy to digest foods like kitchari and soups.
Deeper cracks with a pale tongue indicate chronic injury to fluids and or tissues. There may be dehydration and/or kidney flushing due to toxins in the blood.
The person will likely feel depleted and could benefit from foods that enrich the blood without overwhelming the digestive system. Bone broth, borscht, pomegranate juice and raisins all serve to rebuild the blood.
Deep cracks with a very red tongue are more serious indicating severe depletion of fluids and a flareup of Pitta. The excess heat has caused an imbalance in the blood (rasa and rakta dhatus) and may be burning up fluids (tejas burning ojas).
Cooling foods like bitter greens, coconut water and aloe vera gel will bring relief.
The most severe situation is cracks on a red shiny tongue due to severe injury to tissues, ojas, fluids and the blood plasma (rasa).
In this case, the stomach is likely damaged and the body extremely depleted.
Recovery from this level of imbalance will require help from an advanced practitioner.
Remedies include favoring building foods that are easy to digest. Bone broth, chicken soup, almonds, warm milk (if digested well) and ghee are good examples.
A tongue that appears shredded is likely the result of epileptic fits, which cause a person to inadvertently chew their tongue.
The good news is that through accurate assessment of their underlying imbalances, cracks on the tongue can heal and may even disappear altogether.
About Tongue Diagnosis & Assessment
The GI tract and the tongue are ever changing environments where rapid recovery and decline are both possible. Take a look at the following example from the Joyful Belly clinic:
| Before | After 3 Weeks |
| --- | --- |
| | |
Your tongue is a window into your innards. When you look at it, it is as if you are peering down a telescope into the depths of a submarine onto your organs beneath the surface.
The tissues of the tongue and mouth are especially similar to the tissues of your GI tract, with many of the same bacteria.
That's why the appearance of the tongue often mirrors that of your digestive tract, or is (at least) suggestive of GI pathologies.
If your tongue looks healthy, your digestive system is probably healthy. However, if your tongue looks unhealthy, your GI tract may be compromised.
For example, a sore in your mouth may indicate a sore somewhere along your GI tract. If your tongue is inflamed, your GI may also be inflamed.
The appearance of the tongue and the GI is not always the same, but often the tongue provides clues to what is happening deeper within.
When your tongue responds positively to treatment, chances are your GI will too.
It should not be a surprise that the tongue is a useful tool for assessing the health of all organs and tissues in the body. Organs perform important functions and when these functions are compromised, the effects are noticeable everywhere including on the tongue.
The tongue is especially useful for assessment because it is an internal organ visible from the outside, and therefore offers different cues than the skin or eyes.
To assess the tongue, practitioners look at its entire surface, including underneath it and at the back. They also examine your tongue coating and color, along with surface features such as tongue body shape, and color. Of particular note are cracks on the surface of the tongue.
The Power of Ayurvedic Tongue Diagnosis
Tongue assessment has several advantages over other diagnostic techniques, including pulse diagnosis.
Tongues are assessed with the eyes, arguably the most well developed of the five senses in humans.
Seeing is believing!
Also, practitioners can analyze the tongue over the phone, webinar or photos. This enables them to work effectively with clients from afar.
Tongue assessment is also easier to learn and less subjective than pulse diagnosis. The pulse changes rapidly throughout a session according to the anxiety of the client, whereas the tongue is relatively stable.
The tongue is a digestive organ. And at Joyful Belly we specialize in digestion, including tongue assessment and analysis.
Students in our Mastering Ayurvedic Digestion & Nutrition program learn how to determine organ imbalances, constitutional strengths and deficiencies, as well as the quality and nature of fluids via tongue assessment.
Use this fascinating art to assess your own health. Or, if you are a practitioner, use it to:
Show the depth and nature of client imbalances.
Better understand client gunas and doshas and observe the ones that need support.
Measure the progress of client disorders.
Track client recoveries.
Start your journey into tongue analysis today.
Begin by looking at your tongue in the mirror every morning.
Images of Many cracks on tongue
Large
Disclaimer: Conditions such as 'Many cracks on tongue' that cause tissue changes could be serious and should be checked by a medical doctor.
WHAT HAS ALREADY HELPED YOU HEAL MANY CRACKS ON TONGUE?
Improve the accuracy of your recommendations by letting us know what is working.
DIET REMEDIES FOR 'MANY CRACKS ON TONGUE'
HERBS & SUPPLEMENTS FOR 'MANY CRACKS ON TONGUE'
Please check with your medical doctor before making any changes to your health & wellness routine, and for the proper use of these products.
TONGUE TIPS
DISCLAIMER: The pathogenesis of each person's condition is unique, and so the diet must be fit to the individual and the unique root causes of the condition in your body. The information on this page is for educational purposes only and should not be used to treat a medical condition. It is not a substitute for medical care. Please check with your doctor before making any changes to your health and wellness routine.
FAVOR DIETS, LIFESTYLES & HERBS WITH THESE MEDICINAL EFFECTS
Everything you eat has an effect on your body, which Ayurveda categorizes in a simple and easy way, using
biocharacteristics (gunas)
. Biocharacteristics are qualities (like cold and hot) that describe the effect a food or herb has on your body. Cooling foods like cucumber, decrease metabolism. Heating foods like chili pepper, stimulate your body and increase metabolism. For 'Many cracks on tongue', you should select foods with the following biocharacteristics. Individual results will vary, based on your body type and the root cause of your imbalance.
OILY

ABOUT OILY BIOCHARACTERISTIC

In Ayurveda, oily refers to anything moistening. More specifically, oily refers to building substances that increases fat, or are themselves fatty. For example, sugar is Oily.

Status Unknown

Take

these quizzes

to find out if you have an imbalance of 'Oily' guna

SALTY

ABOUT SALTY BIOCHARACTERISTIC

Salty refers to anything with salt, or high mineral content.

Status Unknown

Take

these quizzes

to find out if you have an imbalance of 'Salty' taste

SWEET

ABOUT SWEET BIOCHARACTERISTIC

Sweet refers to anything builds tissue, including macronutrients such as carbohydrates, proteins and fats.

Status Unknown

Take

these quizzes

to find out if you have an imbalance of 'Sweet' taste
To learn more about the symbols above, click on them. See a complete list of all biocharacteristics.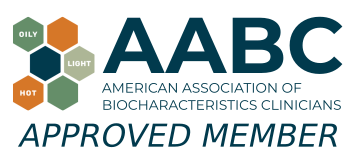 Joyful Belly is a recognized school of
biocharacteristics medicine
.
ADDRESS ISSUES IN STAGE OF DISEASE 4
MANY CRACKS ON TONGUE IS IN STAGE OF DISEASE 4 -
TISSUE DISEASE
If you have symptoms in this category it means your imbalances have overwhelmed your body's resistance causing a full-fledged disease. Once imbalance reaches this stage it is more likely to cause acute or chronic conditions. You might be tempted to focus your attention on fighting symptoms in this category, but dismiss earlier warning signs of imbalance - i.e. symptoms in the stage 1 category. It is ideal to find and address the root causes weakening your system and remove them first. This ensures you are not adding fuel to the fire of disease. Once the root causes are removed, you can work on addressing the disease head on along with strengthening your body. This typically yields a quicker recovery and prevents recurrence. Ayurveda's preventative approach suggests you pay careful attention to every stage of disease development.
GET MY FREE AYURVEDA BODY MAP
AVOID DIETS, LIFESTYLES & HERBS THAT AGGRAVATE THESE EFFECTS
According to Ayurveda, one or more of the following
doshas
and
biocharacteristics
may aggravate 'Many cracks on tongue'. If you have an excess of one of these doshas or biocharacteristics below, Ayurveda recommends reducing foods and lifestyle habits that aggravate them. Click on the biocharacteristic to learn what foods and
lifestyle habits
should be reduced.

Symptoms Tell A Story
The first step to healing is learning patterns from your symptoms. Symptoms are clues that reveal underlying imbalances. Symptoms show you where your body is weakened. Ultimately, all disease has a root in tissues too weak to defend itself. Ayurveda describes these patterns of weakness using doshas & biocharacteristics. If you notice a biocharacteristic or dosha appears next to many of your symptoms, it helps you establish a pattern that may be systemic.
VATA

FIND OUT

Status Unknown

Take

these quizzes

to find out if you have an imbalance of 'Vata' dosha.

DIFFICULT

ABOUT DIFFICULT BIOCHARACTERISTIC

Difficult refers to anything that is difficult to digest, or takes a long time to digest.

FIND OUT

Status Unknown

Take

these quizzes

to find out if you need to decrease Difficult to digest foods.

DRY

ABOUT DRY BIOCHARACTERISTIC

Dry is identified by lack of moisture, lack of fat, or anything that causes diuresis.

FIND OUT

Status Unknown

Take

these quizzes

to find out if you have an imbalance of 'Dry' guna.

LIQUEFIED

ABOUT LIQUEFIED BIOCHARACTERISTIC

Substances that thin fluids (lower viscosity of blood plasma). These may include blood thinners or mucolytic herbs.

FIND OUT

Status Unknown

Take

these quizzes

to find out if you have an imbalance of 'Liquefied' guna.

ASTRINGENT

ABOUT ASTRINGENT BIOCHARACTERISTIC

Astringency is characterized by constriction, drawing together, or drying.

FIND OUT

Status Unknown

Take

these quizzes

to find out if you have an imbalance of 'Astringent' taste.
To learn more about the symbols above, click on them. See a complete list of all biocharacteristics.
RELATED SYMPTOMS & HABITS
The following symptoms & habits may be related to 'Many cracks on tongue'. See your
quiz results
for a computerized assessment of your body type. Please click on the symptoms below to learn more about them.
Biocharacteristics of 1,809 People Reporting Many cracks on tongue
On average the
biocharacteristics
of people reporting Many cracks on tongue were
more
aggravated than
64%
of other symptoms. From the
1,809
people who reported Many cracks on tongue in this research study of 74,671 individuals, average deviation in biocharacteristic levels were the following:
Risk Factors of Many cracks on tongue
Below you will see general risk factors as well as the greatest risk factors, i.e. those who were also more likely to report Many cracks on tongue. Overall,
5.12% of people surveyed
in this research study reported Many cracks on tongue.
Review These Common Risk Factors
Show All
Complications of Those Reporting Many cracks on tongue
In this research study, people who report Many cracks on tongue were likely to report the following:
WHAT'S NEXT?
DISCOVER YOUR BODY WITH YOUR FREE INDIVIDUALIZED BODY MAP
Find ideal foods, herbs and lifestyle tips. See your imbalances, and locate intervention points. Your body map contains a complete analysis of your Ayurvedic imbalances, organ by organ. Give your chart to your functional medical doctor or any alternative health practitioner.
HOW AYURVEDA WORKS
ARE YOU WONDERING HOW AYURVEDA CAN HELP YOU?
WHY IS AYURVEDA THE RIGHT SOLUTION?
Ayurveda strengthens the body while opposing disorders. It takes a holistic, systemic approach that looks at the whole body. Ayurveda shows how to interpret signs and symptoms of imbalance, and how to address them using diet, lifestyle adjustments, and herbs. It shows a person how to optimize their health on a continual basis. You can't take the doctor home with you, but you can take Ayurveda home with you. Ayurveda is the most advanced and easy to use home system for self healing.
HOW DOES AYURVEDA WORK?
Ayurveda starts by identifying your
body type
, which identifies certain tendencies in your body to get sick (as well as identifying your strengths). It uses body type to determine the likely root causes of your disorders. Next, Ayurveda analyzes the nature of your disorder. It fits all your signs and symptoms into a pattern, expressed as a combination of
biocharaceristics (gunas)
. For example, you may have a heat disorder, a cold disorder, or an oily disorder, etc. This simple categorical approach shows you how to correct systemic imbalances and strengthen your body as a whole.
On Joyful Belly, we've created an extensive categorization of food so you can easily match food to your imbalanced biocharacteristics. By eating an optimal diet that balances your biocharacteristics, your whole body is strengthened and the conditions that created the disorder are removed. Once the root causes of the disease are removed, the disease lessens in strength or disappears altogether. Additional remedies - such as herbs and lifestyle practices - focused on the specific disorder, can greatly enhance your healing.
GET STARTED
To get started on your Ayurvedic journey, we first recommend that your find your body type by taking our free quiz. In Ayurveda, every solution is based on your unique body type, so by taking this quiz, you'll get the best results.
FIND YOUR BODY TYPE
5 WAYS TO HEAL YOUR BODY
WITH AYURVEDA - FREE REPORT!
New to Ayurveda? Not sure how Ayurveda can help you? This free report shows you 5 simple ways you can heal your body with Ayurveda. It shows you simple, practical ways manage your health.
About the Author
John Immel, the founder of Joyful Belly, teaches people how to have a healthy diet and lifestyle with
Ayurveda biocharacteristics
. His approach to Ayurveda is clinical, yet exudes an ease which many find enjoyable and insightful. John also directs Joyful Belly's
School of Ayurveda
, offering professional clinical training in Ayurveda for over 15 years.
John's interest in Ayurveda and specialization in digestive tract pathology was inspired by a complex digestive disorder acquired from years of international travel, as well as public service work in South Asia. John's commitment to the detailed study of digestive disorders reflects his zeal to get down to the roots of the problem. His hope and belief in the capacity of each & every client to improve their quality of life is nothing short of a personal passion. John's creativity in the kitchen and delight in cooking for others comes from his family oriented upbringing. In addition to his certification in Ayurveda, John holds a bachelor's degree in mathematics from Harvard University.
John enjoys sharing Ayurveda within the context of his Catholic roots, and finds Ayurveda gives him an opportunity to participate in the healing mission of the Church. Jesus expressed God's love by feeding and healing the sick. That kindness is the fundamental ministry of Ayurveda as well. Outside of work, John enjoys spending time with his wife and 6 kids, and pursuing his love of theology, philosophy, and language.
Comments & Personal Experiences
How does 'many cracks on tongue' affect your quality of life? What aggravates it? What has helped you? Is there something you'd like to know about 'many cracks on tongue'?





(5.00 out of 5 stars) 1 rating, 55 likes
Sign in to review this symptom