Are you prone to a problem with 'Pizza'? Find your imbalances and create a diet for your Diet by taking the free diet quiz:
TAKE THE DIET QUIZ
AYURVEDA PERSPECTIVE ON PIZZA
Let's face it: Pizza happens. Growing up, one of my favorite memories was when my dad would take my sisters and I to Brother's Four Pizzeria. We would have so much fun picking out toppings, watching the cheese become stringy as we pulled up a slice, and outdoing one another with the most red pepper flakes sprinkled on top. But by the end of meal, we would all sink into the happy food coma of pizza bliss.
Now that I have kids of my own, I take them out for a special treat to Blue Mountain Pizza, a local favorite, and enjoy the daily live music while the kids wolf down the grub. I know that, Ayurvedically, pizza is the closest thing to poison, but somehow the memories are worth it. That's why we've devised these special tips, aptly named, "How to Eat Pizza and Live to Tell the Tale." Mangia!
How to Eat Pizza (and Live to Tell the Tale)
Food is not only about health. Food is also a joyful way to celebrate with loved ones. It might seem tempting to abstain from indulgence in social situations, believing that you are following the rules or being "good," but Ayurveda is not about having a perfect diet at the expense of your relationships. The word "companion" derives from the french word meaning "with bread" - you grow closer and bond with loved ones over food, which actually reduces stress and helps keep you healthy. It is healthier to eat the pizza or cake with joy than to sulk in the corner, missing out on memories & quality time with loved ones.
There are other reason why you might stray from your Ayurvedic diet, sometimes for convenience, or simply because you don't have any other options on hand. Travel, a church potluck, or a child's birthday party may make eating cookies, cake, pizza, and other "unhealthy" foods virtually unavoidable. If you generally have a healthy diet, you can afford a transgression on the weekend, so long as you are 'artful' about about it.
Ayurveda literally means the 'art of life.' To have an artful life means finding ways to live life joyfully, without sacrificing your health. While these tips won't make pizza actually healthy for you, they will help you indulge responsibly. Ayurveda can help reinforce your relationships and bond with loved ones over food, with minimal impact on your body. By following some basic steps in the example, you can figure out how to eat pizza and live to tell the tale. You don't have to follow all these tips - we've included them just to convince you that in any situation, you have lots of options to stay healthy. Once you master pizza, you'll soon figure out how to participate healthfully in myriad social situations.
Note: Yes, you might have to abstain if you have a wheat or dairy allergy, unless gluten free, dairy free options are available.
Step 1: What is Pizza Like? Let's figure out what's behind Ayurveda's 'pizza is poison' philosophy, then we'll try to restore some balance, slice by slice. First, consider how pizza makes you feel. Pizza can make you feel heavy, tired, and even depressed. You might notice a throbbing brick in your stomach that makes you feel stuffed and sluggish. That night, if you have trouble digesting pizza, you might get acid reflux, gas and bloating. The next morning, you might feel swollen and puffy.
From an Ayurvedic point of view, the main qualities of pizza are the following:
Pizza is Oily - The fat content in cheese literally drips off the pizza. The amount of fat in pizza may overwhelm your body's fat metabolism and be indigestible. It can 'thicken your blood' leading to gallstones.
Pizza is Gooey - If you've ever made pizza, you know that the dough is gloopy, goopy, and sticky before it is baked. When it comes out of the oven, it is deceivingly crispy and looks like it has lost some of that original gooeyness. But do not be fooled - once you've chewed up the pizza, that gooey stickiness returns and sits in your gut. Wheat and cheese form a sticky, gooey wad in your digestive tract, often surrounded by a thick layer of mucus. The pizza goop in your gut may be extremely difficult to digest, as stomach acids cannot penetrate this thick layer.
Pizza is Sweet - The amount of calories in pizza can cause weight gain, diabetes, or any number of conditions.
Pizza is Difficult to Digest - As we mentioned above, goopy pizza is very difficult to digest. Pizza digestion is an example of 1+1=3. When we combine two difficult to digest foods like wheat and cheese, the result is three times harder to digest.
Pizza is Salty - Thick 'cheesy' blood together with toomuch salt can make you feel swollen.
Pizza is Hot - Tomatoes are acidic. When mixed with oil, the acid heats up your liver. The acid content of tomatoes can irritate your digestive tract. Together, the oils in the cheese, mixed with the acidic tomato irritate the gallbladder, and altogether make you feel gross and disgusting inside. Heat & oil together are also acne forming. In Ayurveda, like increases like. Pizza looks like acne, so be cautious with it!
Of these, oily, gooey, and sweet are the main 'gunas' (qualities and tastes) that are out of balance. According to Ayurveda, if a food is heavy, oily, difficult, sweet and gooey like pizza, you'll want to find something that counteracts these qualities. This means counteracting with diet and lifestyle practices that are light, dry, easy, bitter, and that break up goo to balance your body. Note: If figuring out the qualities of the food you'd like to eat seems daunting, you can look it up in the ingredients section of Joyful Belly.
Step 2: Choose a responsible amount of pizza. Once you've figured out how pizza makes you feel, and its Ayurvedic qualities, you're in a great position to decide how much you can reasonably consume. No food is ever off-limits, so long as it is eaten in an appropriate quantity and with the proper precautions, it should be fine. Only you can discover the appropriate amount for your body, and you can only do so by listening. For pizza, a slice or two is normally enough to satisfy you without leading to imbalance. If you've eaten too much, you'll know - there will be a sense of heaviness, tiredness, and stagnation in the body and stomach. Notice the amount you ate, and remember to scale back in the future.
Step 3: Chew it well. Whenever you are in the worst of food situations, chew your food carefully. Saliva has digestive enzymes. Try to 'digest' the food as much as possible in your mouth. Unchewed food is even more difficult to digest. Plus, the slower you eat, the less you'll eat of potentially harmful foods, without feeling too austere.
Step 4: Always order a salad when you eat pizza. The roughage of the salad breaks up the Goopy-Pizza-Glob, dispersing it into smaller pieces instead of keeping it as one big, difficult, mass in your stomach. The bitter taste of the salad increases bile production and flushes the gall bladder, helping you mobilize heavy fats from the meat and cheese and taking the pitta-aggravating heating out of the oils. Order your salad with a vinaigrette dressing instead of ranch. The sour taste of vinegar also aids in fat metabolism by stimulating bile production and will help your body process the heavy fats in the cheese and meat.
Step 5: Order hot water with lemon. Hot water is a great way to get your digestive fire going and the sour taste of lemon improves digestion. Order this with your pizza and sip throughout the meal. Do not drink ice water or cool drinks - this will extinguish your digestive fire, and thwart all your efforts.
Step 6: Indulge Early. While it's not always possible, it is better to eat heavier foods early in the day as opposed to later. Around noon, your digestion is the strongest and therefore better prepared to handle heavy foods. If you are planning to go out for pizza or host a party with cake, try to do it around lunchtime or early afternoon rather than a late-night pizza binge. This will give your body more time to digest the heavy foods.
Step 7: Honor your body by eating light before and after. If you plan to eat pizza for lunch, eat something light for breakfast, like grapefruit with honey, and give your body a break. Your body has a tipping point. If you assault your body with bad choices meal after meal, eventually you will reach the straw that broke the camel's back. Eat lightly for dinner as well, or skip dinner altogether. This can keep your body from getting overwhelmed or bogged down by too much food. P.S. Eat just enough so that you aren't starving when you arrive at the pizza joint.
Step 8: Enjoy a stroll after your meal. Taking a short walk around the block afterwards revs your metabolism, adding an element of mobility and breaking up heaviness from the pizza.
Step 9: Consider Triphala before bed. Triphala is a mild, non-habit-forming laxative that is good to take the evening after indulgence, right before you go to bed. It will give your body a gentle cleanse, will help remove any lingering toxicity formed by the pizza, and will reset digestion so you feel ready to go the next day.
Step 10: Give Thanks, Release Regret, and Have Fun. If you eat anything with guilt or regret, it will certainly harm your body more than if you eat it with an attitude of thanks and joy. Eating a piece of pizza or a slice of cake is not the end of the world, and its important to keep that in mind. Focus on being thankful and enjoying the quality of time you have with loved ones and don't worry about the food.
Images of Pizza
Large
DIET FOR IMBALANCES RELATED TO 'PIZZA'
HERBS & SUPPLEMENTS FOR IMBALANCES RELATED TO 'PIZZA'
Please check with your medical doctor before making any changes to your health & wellness routine, and for the proper use of these products.
DIET TIPS
DISCLAIMER: The pathogenesis of each person's condition is unique, and so the diet must be fit to the individual and the unique root causes of the condition in your body. The information on this page is for educational purposes only and should not be used to treat a medical condition. It is not a substitute for medical care. Please check with your doctor before making any changes to your health and wellness routine.
FAVOR DIETS, LIFESTYLES & HERBS WITH THESE MEDICINAL EFFECTS
Everything you eat has an effect on your body, which Ayurveda categorizes in a simple and easy way, using
biocharacteristics (gunas)
. Biocharacteristics are qualities (like cold and hot) that describe the effect a food or herb has on your body. Cooling foods like cucumber, decrease metabolism. Heating foods like chili pepper, stimulate your body and increase metabolism. For 'Pizza', you should select foods with the following biocharacteristics. Individual results will vary, based on your body type and the root cause of your imbalance.
LIGHT

ABOUT LIGHT BIOCHARACTERISTIC

Lightness is identified by reduced weight.

Status Unknown

Take

these quizzes

to find out if you have an imbalance of 'Light' guna

MOBILE

ABOUT MOBILE BIOCHARACTERISTIC

Mobile refers to anything that stimulates the nervous system, muscles, or activity.

Status Unknown

Take

these quizzes

to find out if you have an imbalance of 'Mobile' guna

BITTER

ABOUT BITTER BIOCHARACTERISTIC

Bitter is disagreeable and stimulating rejection, and a strong taste often associated with black coffee, dark chocolate, and most salad greens.

Status Unknown

Take

these quizzes

to find out if you have an imbalance of 'Bitter' taste

SOUR

ABOUT SOUR BIOCHARACTERISTIC

Sour refers to anything fermented or acidic.

Status Unknown

Take

these quizzes

to find out if you have an imbalance of 'Sour' taste
To learn more about the symbols above, click on them.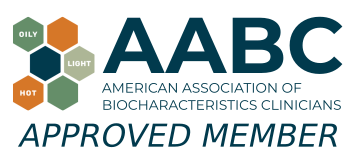 Joyful Belly is a recognized school of
biocharacteristics medicine
.
AVOID ACCUMULATION IN STAGE OF DISEASE 0
PIZZA IS IN STAGE OF DISEASE 0 -
POTENTIAL CAUSE
Potential causes increase and disturb your imbalanced doshas and biocharacteristics, causing them to accumulate and spiral out of control. For example, if you're overheated and eat a chili pepper, heat may become excessive and cause disease. As a dosha or biocharacteristic accumulates in your body according to your dietary and lifestyle habits, it is more and more likely to cause disease. You can reduce an imbalanced dosha or biocharacteristic in two ways, by removing, or lessening the frequency of aggravating causes from your diet and lifestyle, as well as by favoring balancing diet and lifestyle practices. For example, try eating something as cool as a cucumber when you're overheated, instead of a chili pepper.
GET MY FREE AYURVEDA BODY MAP
AGGRAVATES THESE DOSHAS & BIOCHARACTERISTICS
'Pizza' is likely to aggravate the following doshas and biocharacteristics. If you have a systemic imbalance of one of these doshas or biocharacteristics, Ayurveda would generally recommend removing, substitute or lessen the frequency of 'Pizza'.

Imbalance Accumulates
Improper food and lifestyle causes balances to accumulate. Ayurveda shows you exactly which doshas and biocharacteristics are likely to accumulate in your body. Once these doshas and biocharacteristics accumulate too much, they will begin to cause imbalance. You can reduce an imbalanced dosha or biocharacteristic by removing things that aggravate it from your diet and lifestyle.
PITTA

FIND OUT

Status Unknown

Take

these quizzes

to find out if you have an imbalance of 'Pitta' dosha.

KAPHA

FIND OUT

Status Unknown

Take

these quizzes

to find out if you have an imbalance of 'Kapha' dosha.

DIFFICULT

ABOUT DIFFICULT BIOCHARACTERISTIC

Difficult refers to anything that is difficult to digest, or takes a long time to digest.

FIND OUT

Status Unknown

Take

these quizzes

to find out if you need to decrease Difficult to digest foods.

GOOEY

ABOUT GOOEY BIOCHARACTERISTIC

Gooey is identified by anything gelatinous (such as oatmeal), or by mucus congestion.

FIND OUT

Status Unknown

Take

these quizzes

to find out if you have an imbalance of 'Gooey' guna.

HEAVY

ABOUT HEAVY BIOCHARACTERISTIC

Heavy is identified by sedation, sluggishness, or increased weight.

FIND OUT

Status Unknown

Take

these quizzes

to find out if you have an imbalance of 'Heavy' guna.

HOT

ABOUT HOT BIOCHARACTERISTIC

Hot is identified by increased body temperature, metabolism, or inflammation.

FIND OUT

Status Unknown

Take

these quizzes

to find out if you have an imbalance of 'Hot' guna.

OILY

ABOUT OILY BIOCHARACTERISTIC

In Ayurveda, oily refers to anything moistening. More specifically, oily refers to building substances that increases fat, or are themselves fatty. For example, sugar is Oily.

FIND OUT

Status Unknown

Take

these quizzes

to find out if you have an imbalance of 'Oily' guna.

TOXIC

ABOUT TOXIC BIOCHARACTERISTIC

A substance that causes toxicity in the body, or that harms the body.

FIND OUT

Status Unknown

Take

these quizzes

to find out if you have an imbalance of 'Toxic' guna.

SOUR

ABOUT SOUR BIOCHARACTERISTIC

Sour refers to anything fermented or acidic.

FIND OUT

Status Unknown

Take

these quizzes

to find out if you have an imbalance of 'Sour' taste.

SWEET

ABOUT SWEET BIOCHARACTERISTIC

Sweet refers to anything builds tissue, including macronutrients such as carbohydrates, proteins and fats.

FIND OUT

Status Unknown

Take

these quizzes

to find out if you have an imbalance of 'Sweet' taste.
To learn more about the symbols above, click on them.
RELATED SYMPTOMS & HABITS
The following symptoms & habits may be related to 'Pizza'. See your
quiz results
for a computerized assessment of your body type. Please click on the symptoms below to learn more about them.
Biocharacteristics of 15,366 People Reporting Pizza
On average the
biocharacteristics
of people reporting Pizza were
less
aggravated than
81%
of other symptoms. From the
15,366
people who reported Pizza in this research study of 74,671 individuals, average deviation in biocharacteristic levels were the following:
Risk Factors of Pizza
Below you will see general risk factors as well as the greatest risk factors, i.e. those who were also more likely to report Pizza. Overall,
37.22% of people surveyed
in this research study reported Pizza.
Review These Common Risk Factors
Show All
Complications of Those Reporting Pizza
In this research study, people who report Pizza were likely to report the following:
DISCOVER YOUR BODY WITH YOUR FREE INDIVIDUALIZED BODY MAP
Find ideal foods, herbs and lifestyle tips. See your imbalances, and locate intervention points. Your body map contains a complete analysis of your Ayurvedic imbalances, organ by organ. Give your chart to your functional medical doctor or any alternative health practitioner.
HOW AYURVEDA WORKS
ARE YOU WONDERING HOW AYURVEDA CAN HELP YOU?
WHY IS AYURVEDA THE RIGHT SOLUTION?
Ayurveda strengthens the body while opposing disorders. It takes a holistic, systemic approach that looks at the whole body. Ayurveda shows how to interpret signs and symptoms of imbalance, and how to address them using diet, lifestyle adjustments, and herbs. It shows a person how to optimize their health on a continual basis. You can't take the doctor home with you, but you can take Ayurveda home with you. Ayurveda is the most advanced and easy to use home system for self healing.
HOW DOES AYURVEDA WORK?
Ayurveda starts by identifying your
body type
, which identifies certain tendencies in your body to get sick (as well as identifying your strengths). It uses body type to determine the likely root causes of your disorders. Next, Ayurveda analyzes the nature of your disorder. It fits all your signs and symptoms into a pattern, expressed as a combination of
biocharaceristics (gunas)
. For example, you may have a heat disorder, a cold disorder, or an oily disorder, etc. This simple categorical approach shows you how to correct systemic imbalances and strengthen your body as a whole.
On Joyful Belly, we've created an extensive categorization of food so you can easily match food to your imbalanced biocharacteristics. By eating an optimal diet that balances your biocharacteristics, your whole body is strengthened and the conditions that created the disorder are removed. Once the root causes of the disease are removed, the disease lessens in strength or disappears altogether. Additional remedies - such as herbs and lifestyle practices - focused on the specific disorder, can greatly enhance your healing.
GET STARTED
To get started on your Ayurvedic journey, we first recommend that your find your body type by taking our free quiz. In Ayurveda, every solution is based on your unique body type, so by taking this quiz, you'll get the best results.
FIND YOUR BODY TYPE
5 WAYS TO HEAL YOUR BODY
WITH AYURVEDA - FREE REPORT!
New to Ayurveda? Not sure how Ayurveda can help you? This free report shows you 5 simple ways you can heal your body with Ayurveda. It shows you simple, practical ways manage your health.
About the Author
John Immel, the founder of Joyful Belly, teaches people how to have a healthy diet and lifestyle with
Ayurveda biocharacteristics
. His approach to Ayurveda is clinical, yet exudes an ease which many find enjoyable and insightful. John also directs Joyful Belly's
School of Ayurveda
, offering professional clinical training in Ayurveda for over 15 years.
John's interest in Ayurveda and specialization in digestive tract pathology was inspired by a complex digestive disorder acquired from years of international travel, as well as public service work in South Asia. John's commitment to the detailed study of digestive disorders reflects his zeal to get down to the roots of the problem. His hope and belief in the capacity of each & every client to improve their quality of life is nothing short of a personal passion. John's creativity in the kitchen and delight in cooking for others comes from his family oriented upbringing. In addition to his certification in Ayurveda, John holds a bachelor's degree in mathematics from Harvard University.
John enjoys sharing Ayurveda within the context of his Catholic roots, and finds Ayurveda gives him an opportunity to participate in the healing mission of the Church. Jesus expressed God's love by feeding and healing the sick. That kindness is the fundamental ministry of Ayurveda as well. Outside of work, John enjoys spending time with his wife and 6 kids, and pursuing his love of theology, philosophy, and language.
Comments & Personal Experiences
What are some of the reasons why you include 'pizza' in your life? Is there something you'd like to know about 'pizza'?




(4.50 out of 5 stars) 2 ratings, 30 likes
Sign in to review this symptom
If you're vata, would you still try to eat a salad with your pizza?
-
Lauren Bohart, Dallas, TX




10-12-14
(
Reply
)
Great question! For Vata constitutions, a small salad is still helpful especially with black pepper and plenty of dressing. Even better would be lightly cooked vegetables with some oil. A tasty remedy is to sprinkle red pepper flakes on your pizza. Lucky for us, that is already on the table at most pizza shops. If these tips aren't enough to help your body digest pizza, consider a consultation. Does that help?
-
Heather Vaughan, CAy, RYT, Albuquerque, NM
10-15-14
(
Reply
)