Are you prone to a problem with 'Varicose Veins'? Find your imbalances and create a diet for your Blood and Circulation by taking the free blood and circulation quiz:
TAKE THE BLOOD AND CIRCULATION QUIZ
AYURVEDA PERSPECTIVE ON VARICOSE VEINS
Varicose veins are enlarged, twisted veins most common in the legs. While any vein could potentially become varicose, they are more common in the lower extremities due to gravity. The weight of the blood puts pressure on the blood vessel walls, distending them, and hyper-extending the valves in the vein.
Varicose veins are an example of a medical condition called venous insufficiency, which also includes the smaller spider veins. The majority of US adults experience some kind of venous insufficiency, from painless spider veins, to full blown varicose veins.
While some experience these as a painless inconvenience or cosmetic issue, varicose veins can cause tingling, burning, itchiness, heaviness in the legs, and significant pain. Varicose veins may lead to other health issues, such as both superficial clots and deep vein thrombosis (DVT). Superficial clots (thrombophlebitis) often appear closer to the skin's surface. DVT can cause the entire leg to swell and can be a life threatening complication.
Etiology
In the United States, 85% of women and 80% of men will experience venous insufficiency. In 23% of the population, this will present as varicose veins. Gender, age and genetics are just some of the factors that impact the chances of developing them.
Varicose veins are much more common in women. This is because female hormones, such as estrogen and progesterone, relax the wall of the blood vessels. This can make the valves more prone to leaking. A varicose vein in the testes is called a variocele.
Age plays an important role in the chances of experiencing varicose veins. About 30% of women in their 30's, in the EU and US, will develop varicose veins. In comparison, 50% of women over 70 years will experience the condition. In men from the same regions, a 10%-20% chance of having varicose veins in their 30's rises to 40% once they reach 70 years. This is because the venous walls can lose elasticity with age.
Varicose veins are very common in pregnant women. In fact, about 40% of them will develop the condition during their pregnancy. This is due to the increase in blood volume, the weight of the growing baby, and most importantly high levels of progesterone that relax smooth muscle tissue. Varicose veins may also ache during menstruation, a sign of pelvic congestion.
More studies are needed to determine the link between obesity and the likelihood of varicose veins. However, current studies have shown that the venous pressure in the foot is greater in obese patients. In obese limbs, venous disease has been found to be more clinically severe, when compared to non-obese limbs (35.4% vs 20.5% respectively).
Finally, genetics can play a role in the chances of developing varicose veins. Taller people tend to be more likely to develop the condition, as does having one parent who experienced them.
Painless signs of varicose veins can include dark blue or purple veins. However, people often only notice varicose veins when they present as bulging or twisting under the skin, like cords. Where pain is present, the experience of varicose veins is often described as torturous.
Some painful signs of varicose veins can include:
An ache or heaviness in the area.
Sensations of burning, throbbing, cramping in the area.
Swelling may occur in the limb.
Sitting or standing for long periods at a time can increase pain.
Veins in question might feel itchy
The skin may be discolored around the vein.
Are you experiencing varicose veins? While not all varicose veins are visible, this guide can help gauge the severity once they are. See a qualified medical doctor to ensure your varicose veins are not serious.
Stage 1: Reticular veins / Spider veins
Stage 2: Varicose Veins / Venous Nodes
Stage 3: Edema of the lower leg
Stage 4: Varicose eczema or trophic ulcer
Pathogenesis
Varicose veins are an example of blood stagnation and poor flow from the legs back to the heart (venous return). The blood in the veins has to overcome the force of gravity to make its way back to the heart, which is a significant distance. In varicose veins, the vein becomes distended due to pressure on the vein usually from the force of gravity. When this happens, the valves in the veins can pop under pressure.
Valve incompetence can lead to varicose veins. This is when the vein walls enlarge, or the valve leaflets become damaged. In this case, venous blood cannot be completely returned to the heart and some can leak back through the valve. If this stagnant venous blood accumulates it can cause bulging in the veins at the surface of the skin. Edema may also develop in the feet and ankles, which can cause further issue.
If there is poor lymphatic circulation, as is the case with edema, lactic acid and metabolic waste (ama) can build up in the lymph. This is called venous acidosis and it can cause inflammation of the vascular tissue and surrounding tissues. The swelling that comes with this inflammation aggravates the varicose veins further.
Thick, rich blood can also increase the chances of varicose veins. In this case, the heart rate increases to pump the thicker blood. This can result in greater stress on the organ and increased blood pressure, which leads to more pressure put on the veins. If there is bloating or swelling in the low abdomen, circulation can also be blocked.
As mentioned previously, varicose veins are very common during pregnancy. As mentioned this is because progesterone relaxes smooth muscle tissue, leading to the dilation of blood vessels.
Potential complications
While many cases of varicose veins will be mild requiring at home prevention techniques only, it is important to know the signs of them progressing to more serious conditions. If varicose veins are not treated, they can lead to other health issues including ulcers, blood clots, inflammation of the vein (phlebitis) and bleeding. Deep vein thrombosis (DVT) is a life threatening complication of varicose veins - possibly leading to pulmonary or cerebral embolism.
Ulcers can occur where there is damage to a blood vessel. Damage to a blood vessel can lead to poor regulation of blood pressure. Smaller blood vessels, near the skin, cannot take the pressure and become fragile. Eventually they can break and an ulcer can form near the skin, which is usually painful. A spot of discoloration may appear on the skin before the ulcer forms
Where blood flow is slow and sluggish, blood clots can form, which can be dangerous. In cases of varicose veins, clots often occur close to the surface of the skin. These are called superficial thrombophlebitis. Clots can also form in deep veins, and this is an emergency condition.
Bleeding is another complication of varicose veins. This can happen if a varicose vein ruptures, due to high blood pressure and weakened vessels. This can result in significant bleeding, which can be serious and need immediate treatment.
Signs of DVT (Emergency):
DVT can occur with no noticeable symptoms.
Swelling in the affected leg. Rarely, there may be swelling of both legs.
Pain in the leg, which often starts in the calf and feels like cramping or soreness.
Red or discolored skin on the leg.
A feeling of warmth in the affected leg.
Signs of pulmonary embolism (Emergency):
Sudden shortness of breath.
Chest pain or discomfort that worsens when you take a deep breath or when coughing.
Feeling lightheaded, dizzy or fainting.
Rapid pulse.
Rapid breathing.
Coughing up blood.
Most urgent care facilities have ultrasound technicians that can scan the leg for a clot. Call right away or go to the emergency room if you suspect a DVT. Call an ambulance if you suspect a pulmonary embolism, as seconds can matter.
General Treatment Strategy
Prevention is key when it comes to varicose veins, as the condition is degenerative and progressive. In a vicious cycle, the more varicose veins that develop, the poorer the blood flow becomes. The worse the blood flow, the more severe the varicose veins become.
Seek to reduce blood pressure. Reducing blood pressure reduces pressure on the veins and valves. Blood pressure in the legs can be reduced by 1) Reducing water retention, 2) Thinning the blood, 3) Reducing inflammation, 4) Draining the lower half of the body.
Seek to improve vessel tone. Compression stockings, cold weather, astringents, and other modifications can improve vessel tone, reducing the likelihood of distension.
Lifestyle Modifications
Avoid anything that restricts circulation This includes tight belts, tight clothing or crossing your legs. Take breaks from sitting. The sitting position, with the knees bent, kinks the blood vessels and reduces blood flow. Pressure in the abdomen can also block circulation, so it is important to avoid constipation, gas or bloating.
Keep moving and avoid standing or sitting in one place for a long time. No matter the position, stretching and continuous movement can help keep blood flowing. If you are lying down, try leg or breathing exercises to keep the blood moving well. If you find yourself standing for long periods, keep moving and stretching your legs. Similarly, when travelling long distances, take a break to move the body.
The legs can be drained by raising them. In fact, lying down can significantly reduce the pressure put on the veins by gravity. Varicose veins are common, and painful, in the pelvic and vaginal area so it is important not to forget about your hips. Try raising the hips and legs above your heart when lying down or sleeping. If pelvic varicose veins do occur, Kegel exercises can be especially helpful. If you must sit, try putting your legs up on a chair.
Avoid heat. This is because heat dilates blood vessels, causing more blood to flow through them and, in turn, greater pressure on the veins. Keep a cool house and take a cold shower can also cause vasoconstriction, improving circulation in deep vessels.
Compression socks can apply uniform pressure on the legs. This can help veins from distending and approve the blood flow in the legs. There are several types of compression socks available:
Thigh high: this style worked best for John's wife, Natalie, during her pregnancy. They sit above the crook of the knee so they help prevent clots in the knee area. However they sit below the pelvic floor so they do not restrict movement.
Knee high: these caused superficial clots to form just above Natalie's knee during her second pregnancy. This length comes in several compression strengths and it can be helpful to speak with a doctor about which is best for you.
Full-leg: these go all the way to the waist but they only compress the entire leg. John's wife noticed her skin felt cold while wearing them, during her fourth pregnancy. However they did greatly reduce the pain she experienced. A downside of this length is that they can push blood into the pelvic region and increase the risk of varices there.
Compression underwear: these can be helpful in reducing painful vaginal clots.
Vulvar support bands: these can greatly reduce varices in the pelvic floor.
Diet & Herbs
Reduce blood pressure.
There are several ways to reduce blood pressure, including with diuretics such as punarnava. Avoiding a high sodium (salt) diet can also help, as salt causes water retention. Favour a high potassium diet to encourage diuresis - leafy greens, beans and starchy veg. The astringent, anti-inflammatory and diuretic qualities of cranberries make them a helpful choice. Finally, studies have shown that hibiscus tea can lower blood pressure as well as some standard anti-hypertensive medication.
Thin the blood. This will improve flow and reduce pressure on the heart. Sugar and refined flours can thicken the blood and should be avoided. Generally, a Kapha-reducing diet is recommended. Alongside this, strengthen liver function to keep the blood thin. When the blood cannot be filtered properly by the liver, it becomes more viscous and thick. Aloe vera is a liver-supportive blood thinner that supports proper elimination of waste. Blood thinners like turmeric can also be helpful in keeping the blood at a healthy thickness.
Clear toxins (ama) and inflammation, support the liver.
Draining the legs helps to clears cellular waste and the byproducts of inflammation (ama) from the circulatory system.
Increasing antioxidant intake can help reduce inflammation, as they scavenge for free radicals. Antioxidants are found in foods that are high in dietary polyphenols, including flavonoids. Some foods that are high in flavonoids include berries, red cabbage and kale. In fact, studies have shown that flavonoid drugs improve venous function. However, none have been approved for use in the US. Diosmiplex, a flavonoid medical food product, derived from oranges, is approved by the Food and Drug Administration. It is used in the management of chronic venous insufficiency.
Alteratives can help to normalise blood chemistry, as they support proper function in the body. Some alternatives include burdock, cleavers, nettle and sarsaparilla.
Anti-inflammatories can directly reduce inflammation of veins and the surrounding tissue. Anti-inflammatory foodsinclude green leafy veg, almonds, blueberries and fatty fish like salmon. Some herbal anti-inflammatories are cranberry, cilantro, aloe vera and rose.
Avoid alcohol. Alcohol consumption can worsen the symptoms of varicose veins. It is a heating toxin that can irritate the liver and cause more inflammation.
Choose a Pitta-pacifying diet. This should include cholagogues and hepatoprotectives that help support the liver in its job of detoxifying the body. This can, in turn, reduce inflammatory stress in the legs.
Astringents maintain muscle tone. Astringency can be characterised by a constriction or drawing together. This can constrict the blood vessels and maintain vessel tone. Common astringents include anantamul, witch hazel and rose. Their effects on reducing heat and redness have made these herbs popular in skin care.
Bitter Orange Peel for inflammation and lymphatic drainage.
The bitter flavour of
Bitter Orange Peel
comes from high levels of Vitamin P (flavonoids). Flavonoids are compounds that are anti-inflammatory in nature and supports the health of blood vessels. There are 3 flavonoids in bitter orange peel that make it helpful for varicose veins - diosmin, hesperidin and rutin. These are mostly found in the peel or skin of citrus fruits.
Diosmin and hesperidin are phytochemicals with anti-inflammatory properties, which can reduce oxidative stress. They also support proper lymphatic drainage which is important both in preventing varicose veins and reducing pain from edema. When taken together, diosmin and hesperidin can reduce inflammation (phlebitis) and protect against blood clotting (thromboembolism).
Hesperidin is the dominant flavour in oranges and fresh orange juice contains about 30mg/100ml. Processed juice usually has higher levels because more peel is used in production. Hesperidin supports the reduction of blood pressure due to its antioxidant levels. The antioxidant action of hesperidin suppresses the production of proinflammatory proteins (cytokines). This quality also makes it antihyperlipidemic, cardioprotective and antihypertensive.
Studies on diosmin (600mg, 2x/day) taken across 3 months was shown to decrease leg circumference due to swelling. This reduction reduces pain for the subjects. Blood tests also showed fewer pro-inflammatory markers but an increase in factors necessary for the formation of new blood vessels (pro-angiogenic). This is the reason diosmin is also used for haemorrhoids and leg sores caused by poor blood flow.
The rutin present in Bitter Orange Peel also plays an important role in working with varicose veins. In particular, it adds strength to weakened blood vessels and increases their flexibility. This allows the veins to withstand any increased pressure that may occur. Tests on animals have also shown rutin's potential for preventing blood clots.
Finally, the herb also contains Vitamin C, which is known for its cooling antioxidants, support of cell health and formation of healthy veins. It is also important for the creation of collagen and elastin which keeps the veins strong and toned. The sour vitamin also has a tightening effect on the cellular lining of the vessels. This helps them keep their integrity and strength if inflammation is present.
These qualities may make Bitter Orange Peel a useful herb in cases of varicose veins. It is important to note that there is not enough clinical data to say whether it is safe to consume during pregnancy.
Treatment During Pregnancy
Work with pregnancy hormones.
When
pregnant
, progesterone levels increase causing smooth muscle tissue to relax. This includes the smooth muscle tissue of the veins. When this happens, the blood vessels dilate and can become vulnerable to distension. Later in the pregnancy, after week 32, the body begins to build clotting factors that will prevent loss of blood during labour and delivery. This double risk makes clotting the leading cause of maternal mortality pre- and post-partum.
For these reasons, minimize common causes of varicose veins when pregnant, such as travel, standing or sitting for extended periods. Take liver herbs to support the proper clearance of hormone buildup. The best choices vary by dosha; bitters for Kapha, hepatoprotectives for Pitta and liver tonics for Vata. Check with your PCP before adopting new herbs during pregnancy.
Choose anti-estrogenic foods to support healthy hormone balance. These include cruciferous vegetables such as arugula, broccoli, cabbage and cauliflower.
Most women will see the condition begin to fade and disappear within 3 months after delivery. However, some women may experience persistent varicose veins and should consult a vascular specialist.
Disclaimer: Conditions such as 'Varicose Veins' that cause tissue changes could be serious and should be checked by a medical doctor.
WHAT HAS ALREADY HELPED YOU HEAL VARICOSE VEINS?
Improve the accuracy of your recommendations by letting us know what is working.
DIET REMEDIES FOR 'VARICOSE VEINS'
HERBS & SUPPLEMENTS FOR 'VARICOSE VEINS'
Please check with your medical doctor before making any changes to your health & wellness routine, and for the proper use of these products.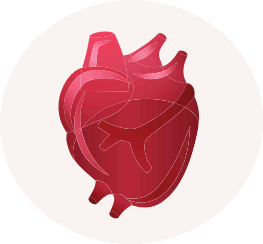 MORE BLOOD AND CIRCULATION TIPS
DISCLAIMER: The pathogenesis of each person's condition is unique, and so the diet must be fit to the individual and the unique root causes of the condition in your body. The information on this page is for educational purposes only and should not be used to treat a medical condition. It is not a substitute for medical care. Please check with your doctor before making any changes to your health and wellness routine.
FAVOR DIETS, LIFESTYLES & HERBS WITH THESE MEDICINAL EFFECTS
Everything you eat has an effect on your body, which Ayurveda categorizes in a simple and easy way, using
biocharacteristics (gunas)
. Biocharacteristics are qualities (like cold and hot) that describe the effect a food or herb has on your body. Cooling foods like cucumber, decrease metabolism. Heating foods like chili pepper, stimulate your body and increase metabolism. For 'Varicose Veins', you should select foods with the following biocharacteristics. Individual results will vary, based on your body type and the root cause of your imbalance.
CLEAR

ABOUT CLEAR BIOCHARACTERISTIC

Clear refers to anything that cleanses or flushes out wastes, or that digests ama.

Status Unknown

Take

these quizzes

to find out if you have an imbalance of 'Clear' guna

COLD

ABOUT COLD BIOCHARACTERISTIC

Cold refers to anything that reduces body temperature, metabolism, and blood flow.

Status Unknown

Take

these quizzes

to find out if you have an imbalance of 'Cold' guna

LIQUEFIED

ABOUT LIQUEFIED BIOCHARACTERISTIC

Substances that thin fluids (lower viscosity of blood plasma). These may include blood thinners or mucolytic herbs.

Status Unknown

Take

these quizzes

to find out if you have an imbalance of 'Liquefied' guna

MOBILE

ABOUT MOBILE BIOCHARACTERISTIC

Mobile refers to anything that stimulates the nervous system, muscles, or activity.

Status Unknown

Take

these quizzes

to find out if you have an imbalance of 'Mobile' guna

ASTRINGENT

ABOUT ASTRINGENT BIOCHARACTERISTIC

Astringency is characterized by constriction, drawing together, or drying.

Status Unknown

Take

these quizzes

to find out if you have an imbalance of 'Astringent' taste

BITTER

ABOUT BITTER BIOCHARACTERISTIC

Bitter is disagreeable and stimulates rejection. It is a strong taste often associated with black coffee, dark chocolate, and most salad greens.

Status Unknown

Take

these quizzes

to find out if you have an imbalance of 'Bitter' taste
To learn more about the symbols above, click on them.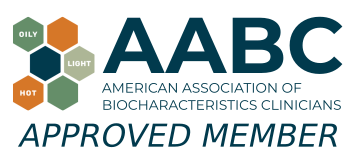 Joyful Belly is a recognized school of
biocharacteristics medicine
.
ADDRESS ISSUES IN STAGE OF DISEASE 4
VARICOSE VEINS IS IN STAGE OF DISEASE 4 -
TISSUE DISEASE
If you have symptoms in this category it means your imbalances have overwhelmed your body's resistance causing a full-fledged disease. Once imbalance reaches this stage it is more likely to cause acute or chronic conditions. You might be tempted to focus your attention on fighting symptoms in this category, but dismiss earlier warning signs of imbalance - i.e. symptoms in the stage 1 category. It is ideal to find and address the root causes weakening your system and remove them first. This ensures you are not adding fuel to the fire of disease. Once the root causes are removed, you can work on addressing the disease head on along with strengthening your body. This typically yields a quicker recovery and prevents recurrence. Ayurveda's preventative approach suggests you pay careful attention to every stage of disease development.
GET MY FREE AYURVEDA BODY MAP
AVOID DIETS, LIFESTYLES & HERBS THAT AGGRAVATE THESE EFFECTS
According to Ayurveda, one or more of the following
doshas
and
biocharacteristics
may aggravate 'Varicose Veins'. If you have an excess of one of these doshas or biocharacteristics below, Ayurveda recommends reducing foods and lifestyle habits that aggravate them. Click on the biocharacteristic to learn what foods and
lifestyle habits
should be reduced.

Symptoms Tell A Story
The first step to healing is learning patterns from your symptoms. Symptoms are clues that reveal underlying imbalances. Symptoms show you where your body is weakened. Ultimately, all disease has a root in tissues too weak to defend itself. Ayurveda describes these patterns of weakness using doshas & biocharacteristics. If you notice a biocharacteristic or dosha appears next to many of your symptoms, it helps you establish a pattern that may be systemic.
KAPHA

FIND OUT

Status Unknown

Take

these quizzes

to find out if you have an imbalance of 'Kapha' dosha.

GOOEY

ABOUT GOOEY BIOCHARACTERISTIC

Gooey is identified by anything gelatinous (such as oatmeal), or by mucus congestion.

FIND OUT

Status Unknown

Take

these quizzes

to find out if you have an imbalance of 'Gooey' guna.

HEAVY

ABOUT HEAVY BIOCHARACTERISTIC

Heavy is identified by sedation, sluggishness, or increased weight.

FIND OUT

Status Unknown

Take

these quizzes

to find out if you have an imbalance of 'Heavy' guna.

HOT

ABOUT HOT BIOCHARACTERISTIC

Hot is identified by increased body temperature, metabolism, or inflammation.

FIND OUT

Status Unknown

Take

these quizzes

to find out if you have an imbalance of 'Hot' guna.

OILY

ABOUT OILY BIOCHARACTERISTIC

In Ayurveda, oily refers to anything moistening. More specifically, oily refers to building substances that increases fat, or are themselves fatty. For example, sugar is Oily.

FIND OUT

Status Unknown

Take

these quizzes

to find out if you have an imbalance of 'Oily' guna.

TOXIC

ABOUT TOXIC BIOCHARACTERISTIC

A substance that causes toxicity in the body, or that harms the body.

FIND OUT

Status Unknown

Take

these quizzes

to find out if you have an imbalance of 'Toxic' guna.

SALTY

ABOUT SALTY BIOCHARACTERISTIC

Salty refers to anything with salt, or high mineral content.

FIND OUT

Status Unknown

Take

these quizzes

to find out if you have an imbalance of 'Salty' taste.

SWEET

ABOUT SWEET BIOCHARACTERISTIC

Sweet refers to anything builds tissue, including macronutrients such as carbohydrates, proteins and fats.

FIND OUT

Status Unknown

Take

these quizzes

to find out if you have an imbalance of 'Sweet' taste.
To learn more about the symbols above, click on them.
RELATED SYMPTOMS & HABITS
The following symptoms & habits may be related to 'Varicose Veins'. See your
quiz results
for a computerized assessment of your body type. Please click on the symptoms below to learn more about them.
Biocharacteristics of 8,275 People Reporting Varicose Veins
On average the
biocharacteristics
of people reporting Varicose Veins were
less
aggravated than
73%
of other symptoms. From the
8,275
people who reported Varicose Veins in this research study of 74,671 individuals, average deviation in biocharacteristic levels were the following:
Risk Factors of Varicose Veins
Below you will see general risk factors as well as the greatest risk factors, i.e. those who were also more likely to report Varicose Veins. Overall,
21.73% of people surveyed
in this research study reported Varicose Veins.
Review These Common Risk Factors
Show All
Complications of Those Reporting Varicose Veins
In this research study, people who report Varicose Veins were likely to report the following:
WHAT'S NEXT?
DISCOVER YOUR BODY WITH YOUR FREE INDIVIDUALIZED BODY MAP
Find ideal foods, herbs and lifestyle tips. See your imbalances, and locate intervention points. Your body map contains a complete analysis of your Ayurvedic imbalances, organ by organ. Give your chart to your functional medical doctor or any alternative health practitioner.
HOW AYURVEDA WORKS
ARE YOU WONDERING HOW AYURVEDA CAN HELP YOU?
WHY IS AYURVEDA THE RIGHT SOLUTION?
Ayurveda strengthens the body while opposing disorders. It takes a holistic, systemic approach that looks at the whole body. Ayurveda shows how to interpret signs and symptoms of imbalance, and how to address them using diet, lifestyle adjustments, and herbs. It shows a person how to optimize their health on a continual basis. You can't take the doctor home with you, but you can take Ayurveda home with you. Ayurveda is the most advanced and easy to use home system for self healing.
HOW DOES AYURVEDA WORK?
Ayurveda starts by identifying your
body type
, which identifies certain tendencies in your body to get sick (as well as identifying your strengths). It uses body type to determine the likely root causes of your disorders. Next, Ayurveda analyzes the nature of your disorder. It fits all your signs and symptoms into a pattern, expressed as a combination of
biocharaceristics (gunas)
. For example, you may have a heat disorder, a cold disorder, or an oily disorder, etc. This simple categorical approach shows you how to correct systemic imbalances and strengthen your body as a whole.
On Joyful Belly, we've created an extensive categorization of food so you can easily match food to your imbalanced biocharacteristics. By eating an optimal diet that balances your biocharacteristics, your whole body is strengthened and the conditions that created the disorder are removed. Once the root causes of the disease are removed, the disease lessens in strength or disappears altogether. Additional remedies - such as herbs and lifestyle practices - focused on the specific disorder, can greatly enhance your healing.
GET STARTED
To get started on your Ayurvedic journey, we first recommend that your find your body type by taking our free quiz. In Ayurveda, every solution is based on your unique body type, so by taking this quiz, you'll get the best results.
FIND YOUR BODY TYPE
5 WAYS TO HEAL YOUR BODY
WITH AYURVEDA - FREE REPORT!
New to Ayurveda? Not sure how Ayurveda can help you? This free report shows you 5 simple ways you can heal your body with Ayurveda. It shows you simple, practical ways manage your health.
About the Author
John Immel, the founder of Joyful Belly, teaches people how to have a healthy diet and lifestyle with
Ayurveda biocharacteristics
. His approach to Ayurveda is clinical, yet exudes an ease which many find enjoyable and insightful. John also directs Joyful Belly's
School of Ayurveda
, offering professional clinical training in Ayurveda for over 15 years.
John's interest in Ayurveda and specialization in digestive tract pathology was inspired by a complex digestive disorder acquired from years of international travel, as well as public service work in South Asia. John's commitment to the detailed study of digestive disorders reflects his zeal to get down to the roots of the problem. His hope and belief in the capacity of each & every client to improve their quality of life is nothing short of a personal passion. John's creativity in the kitchen and delight in cooking for others comes from his family oriented upbringing. In addition to his certification in Ayurveda, John holds a bachelor's degree in mathematics from Harvard University.
John enjoys sharing Ayurveda within the context of his Catholic roots, and finds Ayurveda gives him an opportunity to participate in the healing mission of the Church. Jesus expressed God's love by feeding and healing the sick. That kindness is the fundamental ministry of Ayurveda as well. Outside of work, John enjoys spending time with his wife and 6 kids, and pursuing his love of theology, philosophy, and language.
Comments & Personal Experiences
How does 'varicose veins' affect your quality of life? What aggravates it? What has helped you? Is there something you'd like to know about 'varicose veins'?





(5.00 out of 5 stars) 1 rating, 35 likes
Sign in to review this symptom
Why don't you experiment with cutting back on salt for a month and see if you notice a difference?
-
Kimberly Kubicke, Asbury park, NJ





04-20-17
(
Reply
)
Why don't you experiment with cutting back on salt for a month and see if you notice a difference?
-
Kimberly Kubicke, Asbury park, NJ





04-20-17
(
Reply
)